Steem and Crpyto bounce back : a sixth day of every month phenomenon?
Steem , bitcoin and other top cryptos have been on the red for a while and a little green territory is always a welcomed news-at least we all know that the fuders are not winning .
According to coinmarket cap there is rise in cryptocurrencies price lead by bitcoin (as usual). The conundrum, however, is : what caused the bullish price? Is it the 2018 6th day of the month phenomenon ?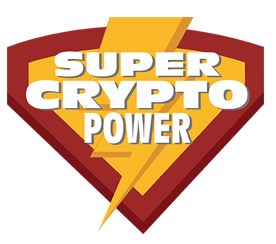 According to an article in coindesk ,
A major reprieve just may be in the offing for the battered bitcoin bulls in the next 36 hours – if, that is, historical patterns repeat themselves.
Intriguingly, the cryptocurrency tends to take a significant change of direction on the sixth day of every month, or at least it has so far in 2018.
Having topped out in the $20,000 neighborhood in mid-December 2017, the cryptocurrency fell to a 2018 low of $6,000 on Feb. 6. Since then, the cryptocurrency has been restricted to a narrowing price range, as indicated by the triangle pattern in the chart below.
What's more interesting is that major price highs and lows over that time have formed around the sixth day of every month.
If the above 6th day of the month phenomenon is true, it means that many people will take advantage of the situation and make some profits (at that time), which in return, will lead to mass selling and subsequently, price reduction.
Steem strategy: Steem should be a long term hodl strategy because of the technology that backs it plus growing community that supports its ecosystem. So take up the advantage of cheap steem , buy and HODL because the future is very bright.
Do you agree? Send in your comments, resteem and upvote in order to send in your support.
contact me via steem chat if you are a developer and understands ethereum blockchain token (creation and swap)
or [email protected]
An Advert for a top new crypto https://elyte.tech
Join elyte.tech telegram group https://t.me/joinchat/E6tXj0dThqzzjVlWJRuxLw for info on their bounty and thus join the next best thing