Steem and Ethereum ranks best blockchain in the world
I always indicated that steem is highly undervalued (in price ) and lacks recognition from top investors –maybe due to some of its highly innovative projects still in conceptualization phase (SMT for example) and HFORK 20 which will open the flood gates for more signups at steemit platform thus giving steem ecosystem more needed exposure.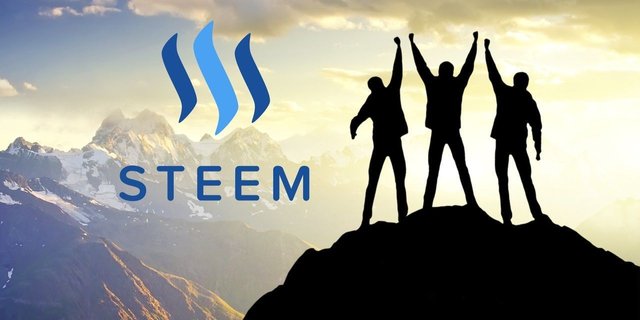 Most recently, however, the Chinese government ranked steem as the second world best blockchain after Ethereum : according to CCN.com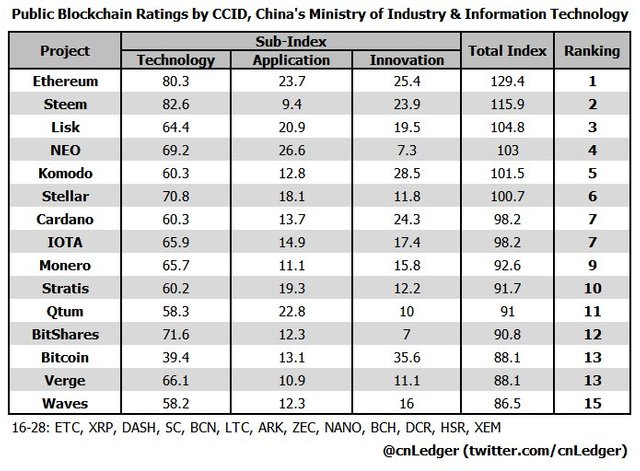 Steem blockchain , in fact processes transactions faster than Ethereum and Bitcoin combined and is home to many top applications like Steemit, Busy, Utopia, Dlive, Dtube, Dmania, Dporn, etc
Moreover, Steem is the blockchain that powers the social media platform steemit and other applications and its SMT when implemented can be used to create decentralized applications. Importantly, steem (blockchain) is not the same as steemit (content creation platform) -in fact steem is more superior than steemit and thus Joseph Young and CCN should correct their misconception below -according to the article in CCN
The addition of Steem in the top five rankings of the Chinese government's blockchain network was unexpected by the community because unlike Lisk and NEO, Steem is not a base layer blockchain technology that can be used to create decentralized applications. Steem is a content distribution platform based on the blockchain with a primary purpose of distributing content. Essentially, Steem is like Reddit based on the decentralized blockchain.
Conclusion: Steem is among the best blockchain in the world and thus the recognition from the Chinese government is a great thing and indicates that the future is bright for steem ecosystem.
Do you agree? Send in your comments, resteem and upvote in order to send in your support.
An Advert for a top new crypto https://elyte.tech
Join Elyte whitelist via this link https://elyte.tech/whitelist.html
Join Elyte bounty via this link and win free cryptos https://docs.google.com/forms/d/e/1FAIpQLSeOcKUUoTU6IKr1qX5osYaWMdVL8-nB5RmroYtYBir6YYof9A/viewform
Join elyte.tech telegram group https://t.me/joinchat/E6tXj0dThqzzjVlWJRuxLw for info on their bounty and thus join the next best thing