Steem SMT Vs Ethereum & EOS , Bitcoin Vs Bitcoin Cash: Which Blockchain will win the battle?
Bitcoin and Ethereum are currently the winners in their respective fields , dominating in market share and popularity however will it stay like this forever?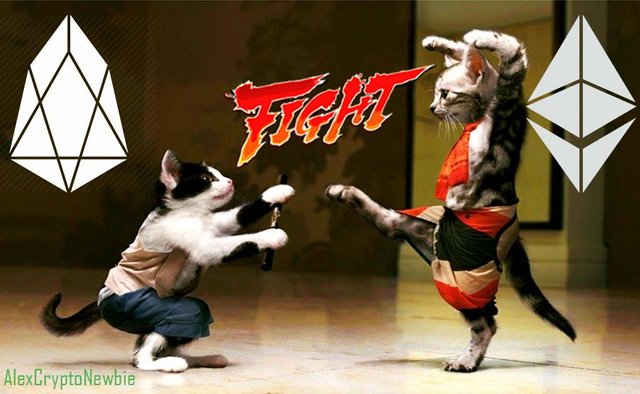 History, has shown us that new disruptive technologies always win the battle in the long run-due to their superior technology and mass adoption ( digital camera, smart phone, smart Tv´s etc) therefore will we see EOS or Steem SMT taking over Ethereum or bitcoin cash taking over bitcoin?
Here are some few points:
Superior technology: Steem blockchain technology processes transactions faster than Ethereum and Bitcoin combined –therefore if Ethereum management does not solve their scaling issue plus high gas fees, then they will face fierce competition with the likes of EOS and Steem SMT with far lesser transaction time at no cost (This will be the case with bitcoin and bitcoin cash )-however will it be an easy task due to bitcoin and Ethereum popularity and user base?
Awareness: Steem has an amazing technology and provides real life value in its ecosystem (steemit , Dlive, Dtube, busy.org etc) . However much work needs to be done in reaching out to the masses, letting the world know how great the technologyis- including its endless benefits to the masses around the world. Moreover, doing a great job in marketing plus more innovation will lead to more awareness/ user base and subsequently increase in price.
Do you agree? Send in your comments, resteem and upvote in order to send in your support.
contact me via steem chat if you are a developer and understands ethereum blockchain token (creation and swap)
or [email protected]
An Advert for a top new crypto https://elyte.tech
Join elyte.tech telegram group https://t.me/joinchat/E6tXj0dThqzzjVlWJRuxLw for info on their bounty and thus join the next best thing