How to predict cryptocurrencies with BIG DATA vol.3
Hello again,
Today is a good day for cryptos, the market is high and have a lot of money circulating.
In the previous post, I posted some charts about the big data predictions for cryptocurrencies.
https://steemit.com/cryptocurrencies/@jjrt3345gr/how-to-predict-cryptocurrencies-with-big-data-vol-2
So, let's go for others...
The first thing is to announce the twitter profile: https://twitter.com/cryptobigdata
Here you can see publications about charts and comment your opinions.
The charts:
Today, Ripple is growing and pass the 3$ value. You can see both charts and compare, the speculation about this coin is great.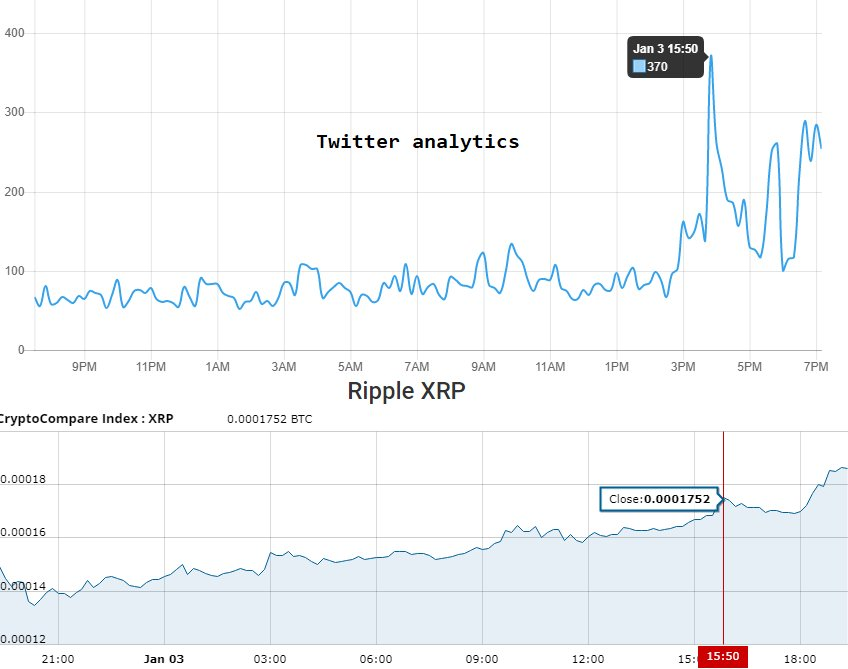 But there are others big coins that can be predicted with big data. Ethereum charts are very similar and you can see how the price grows when the users start talking about ETH.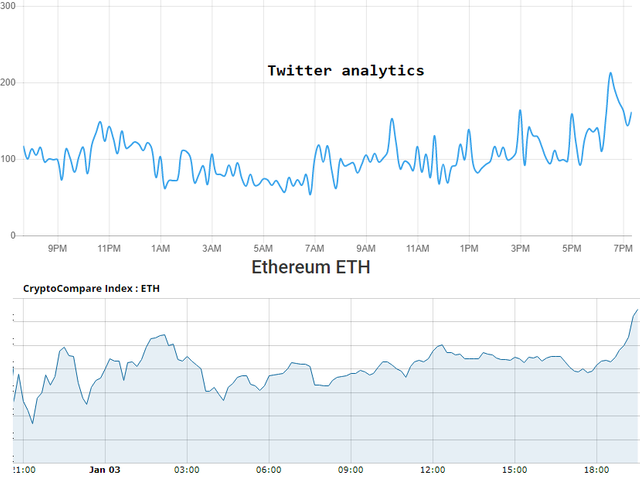 I am seriously happy with this project. I think that this predictions can help us a lot.
Vote for the next coin!
https://twitter.com/cryptobigdata/status/948632061119750144
Thanks :)
Next post: https://steemit.com/cryptocurrency/@jjrt3345gr/how-to-predict-cryptocurrencies-with-big-data-vol-4
References:
Price charts from: www.cryptocompare.com