Media Org Gets High With Crypto
Most companies would be a little gun-shy about accepting cryptocurrencies. High Times, however, isn't like most companies. The cannabis-focused media organization just made cryptocurrency news by being the first firm to accept crypto in its IPO.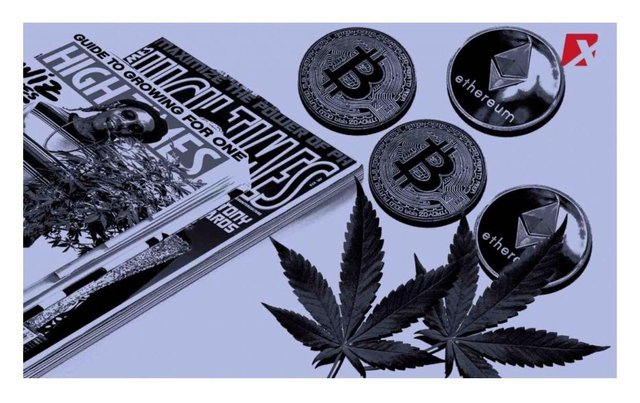 Cannabis culture media organization High Times Holding Corp. announced on August 2 that the firm will accept cryptocurrencies in their Initial Public Offering (IPO). Doing so makes the firm the first ever traditional stock offering to accept investment in crypto.
The firm will accept investments in Bitcoin and Ethereum, allowing it to attract a wider investor audience.
Adam Levin, The CEO of High Times, says:
"High Times has been at the forefront of popular culture for more than four decades," Levin said. "Now we're taking another step into the future, not only as one of the first cannabis-related brands to go public on the Nasdaq but also as the first to allow Bitcoin and Ethereum as part of our public capital raise."
Getting High With Crypto
Adam Levin, CEO of High Times
Adam Levin, CEO of High Times
In late June of 2018, High Times filed its latest 1-A regulatory report with the U.S. Securities & Exchange Commission. Their report showed a $28.9 million reduction in negative equity, a significant decrease in operating losses, and a debt reduction and extension. High Times anticipates opening on the market by the third quarter of this year.
Cryptocurrencies have long been seen as a tonic to the US cannabis industry, given its banking issues. While many states have legalized marijuana usage, most federally backed banks and traditional financial institutions refuse service to the industry. While most customers prefer to purchase with their credit cards, dispensaries are further curtailed by being confined to cash payments, also making these a target for criminals.
The Dash Network recently implemented Dash as a payment option in the cannabis industry's point of sale devices. Dash aims to save the industry a lot of money, as the decrease in the flow of paper money lessens the need for armored cars, cash boxes, and guards, and reduces criminal targeting of dispensaries