How to Buy BitF on Crex24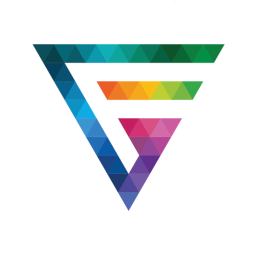 If you are interested in getting in on the hot new coin BitF you can currently purchase it on Crex24.
Signup Quickly and Easily With Crex24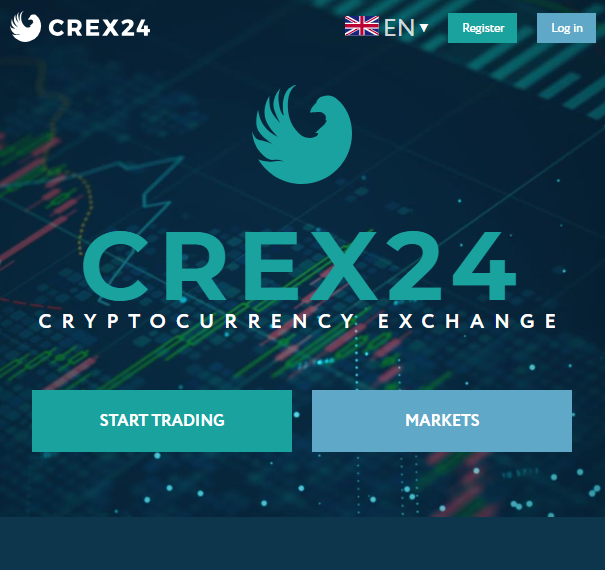 https://crex24.com/?refid=ys7lrfrxvab1rq5i7j28
Follow the link above and click on the register button on the top right hand of the Crex24 website.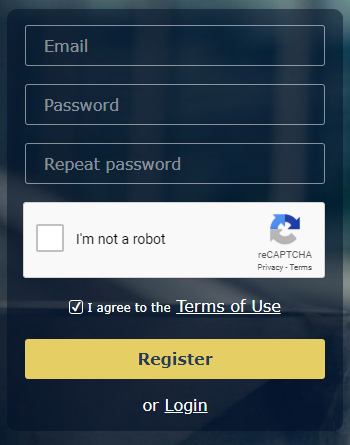 Fill out the registration form with your email address and secure password. Then go and look for a verification email in your inbox. You will have to click the confirmation link they send you. Login using your email and password then click on the 'Account' tab on the left of the page.

In the search bar just below the navigation tabs enter 'btc' and click on the deposit icon to show your bitcoin deposit address. Send your bitcoin to this address to make a deposit.

After your bitcoin has been transferred and your deposit confirmed click on the 'Markets' tab on the top left of the page.

Now on the markets page scroll down and find the 'Instruments' panel. Enter 'bitf' in the search box of the 'Instruments' panel and select the bitf market.

You should now see the BitF live trading chart and have access to the 'Buy BITF' and 'Sell BITF' panels.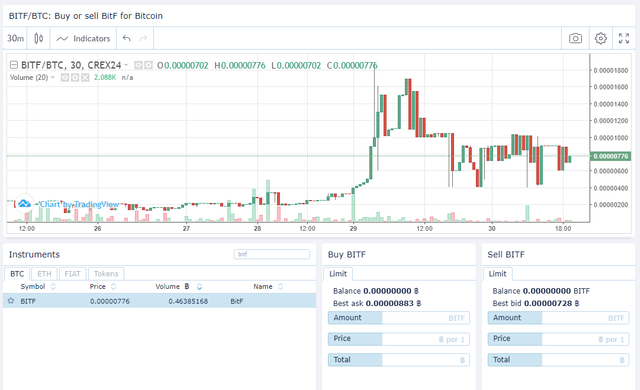 Find the 'Buy BITF' panel and enter the total amount of BitF you want to buy and at what price you can click on the 'Best Ask' price to match the lowest price that someone is currently willing to sell their BitF for on the market. After you've completed the form click the 'Buy' button.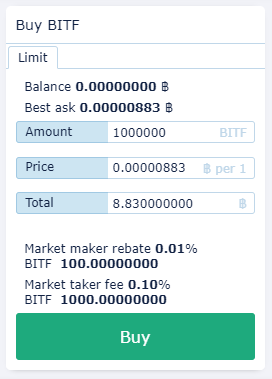 If you've set your price high enough you should immediately receive your coins if you set it too low you may have to wait awhile and you may never get that price if it's too low. After you've received your coins you can go back to the 'Accounts' tab at the top left of the page and search for 'bitf' to see your balance. You can also withdraw you BitF to a local wallet to start staking you coins and earning more!

If you don't have it already you can download the BitF wallet from the links below. Happy staking!!
Learn More and Get Involved

Twitter: @BitfDev