Altcoins booming!
I have been invested in and following cryptocurrency markets for some time now, and it always makes me happy when my portfolio starts going up.
I am very positive about the current movement, as most Alts seem to be moving upwards even though Bitcoin is holding strong (and even increasing slightly itself). I feel that there could be some good profits made over the next few days selling the high and rebuying the dip, especially if you can pick the right dip.
Check out the movement of my portfolio over the last 24 hours!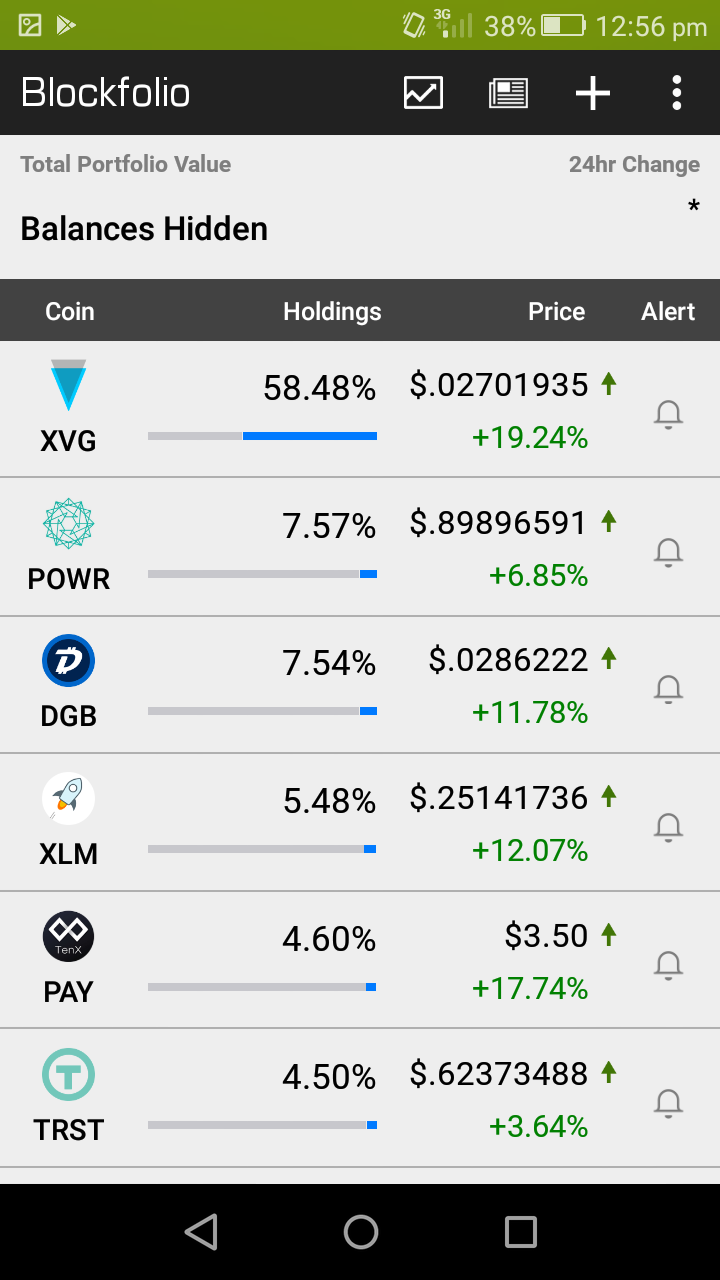 My total portfolio has increased by an incredible 15% over the last 24 hours (in both BTC and AUD value)!!
I would love to see this sort of movement to continue, and I believe that it will, especially with the holiday period coming up and people starting to have more time to research their favourite coins.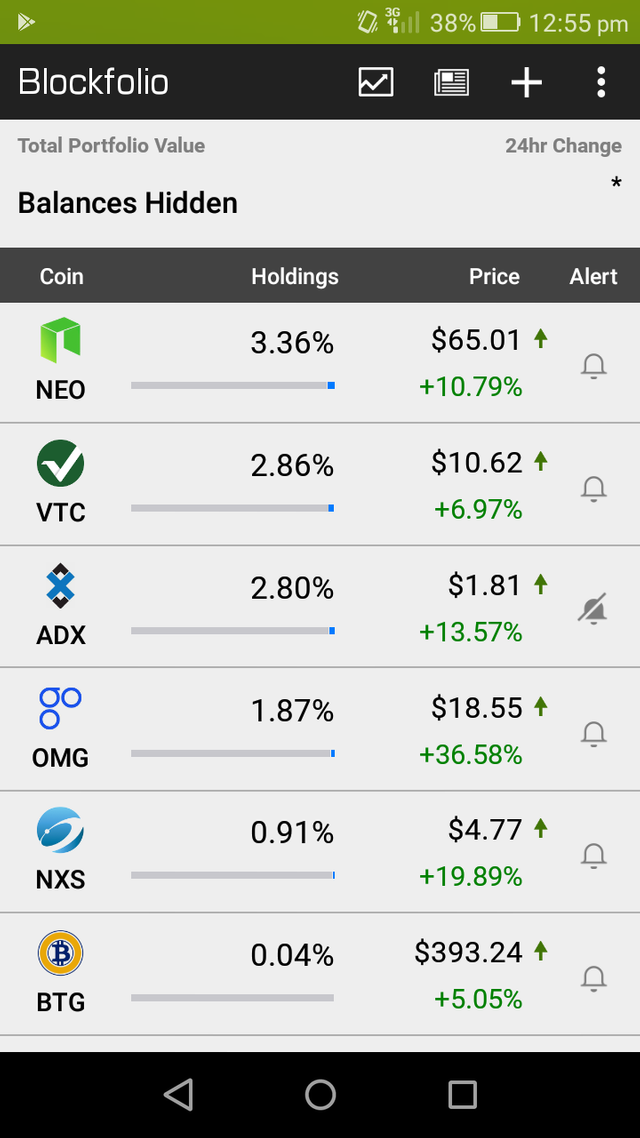 *Prices are in Australian dollars.
How does your portfolio look at the moment? I hope you are benefiting from the boom like I am!