Rubycoin Buy Call
I have been following various alt coins closely for the past few days with the failed Bitcoin fork and the associated drama. Rubycoin is a coin which I have been interested in for a while, and I think that now is a great time to buy.
It appears to have hit a bottom, with no one willing to sell at lower than 9900 sats. Expect it to hover at this level for a while before rebounding heavily.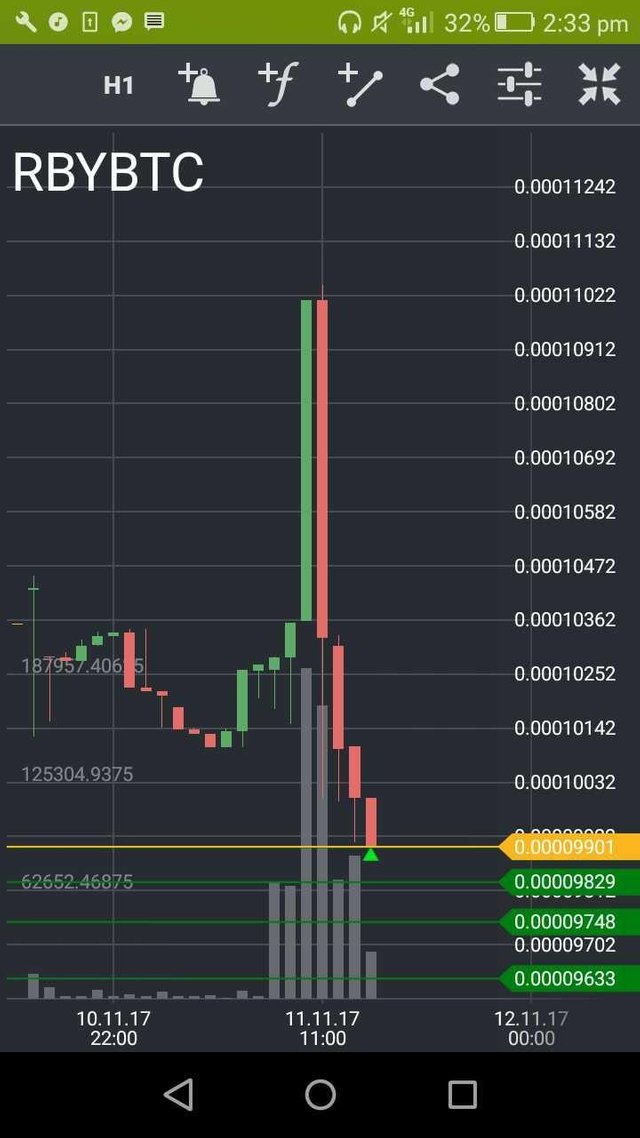 Do you agree with my prediction? Let me know your thoughts in the comments below!