India Ban on Bitcoin | RBI Provides 3 Months to Everyone | My Views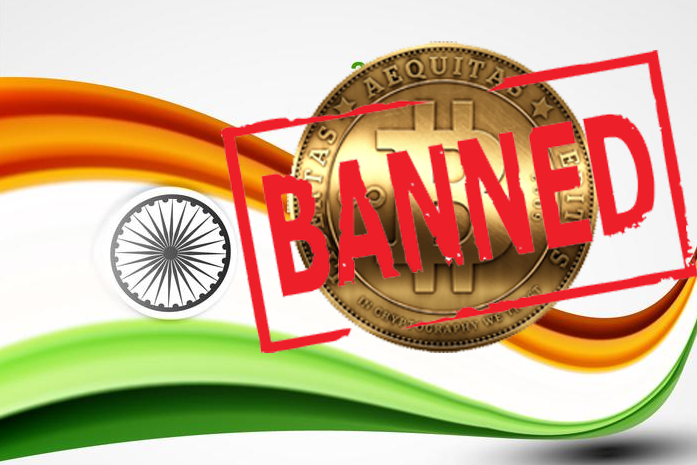 Bitcoin has been in limelight since last year. More and more people started getting introduced to Bitcoin in 2017. We have seen market peeked above $800 bn from $25 bn in just one year of time.
We also have seen everyone talking about bitcoin and cryptocurrencies are going to fall or has crashed hard. But if you actually consider the price in April 2017 which was around $1100 and now in April 2018 it's above $6600 which is six times fold within a year, after the crash. In my opinion, it's not called crash it's called "correction".
There is still a confusion in people investing in crypto space. Everyone is not technical and everyone doesn't understand the fundamentals of blockchain technology. People who understand this technology are calling it a revolution and people who see bitcoin rising are calling it a great investment returns.
Governments and Authorities are trying to pressure people, who think bitcoin as an investment opportunity rather than a revolutionary technology. We have seen Korea previously when it was announced, South Korea will be baning exchanges and bitcoin trading but this action got reversed in a couple of weeks.
This time RBI (Reserve Bank of India) has shown concerns about growing Bitcoin investments in the country. Deputy Governor B.P. Kanungo has mentioned:
If they (cryptocurrencies) grow beyond a critical size they can endanger financial stability.
He also mentioned that RBI is not against Blockchain technology, in fact, they want it to get more explored and use it in tradition financial system in a centralized way.
Basically, they are talking about crypto-based fiat currency which India has already announced earlier in 2018 itself.
Banks have three months to close their dealings with the companies who work as cryptocurrency exchanges in India such as Zebpay & UnoCoin.
Since then Indian investors are selling their bitcoins crazily. in fact, there is a huge price difference in Indian exchanges and international exchanges. The current price of BTC is around $6800 whereas on Indian exchanges, due to heavy sell out BTC price is reflecting nearly $5400.
I personally believe that this action will be reversed within 3 months or more. If this doesn't happen Indian investors still have a chance to sell out their BTC to the international market. This would create a mess in the country and increase the percentage of black money.
Whereas Indian economy might lose the chance of gaining taxes on BTC investments. The major reason I could find out while my research is that there is huge fall in international bank transfers from past year. Clearly, people in India have found the way to save the transaction costs with international transfers. This means people are not only using Bitcoin as an investment but has also started using it to receive money from cross borders.
Would love to know your thoughts on RBI's crypto ban action in the comment section below.


Join Steembulls on Discord: https://discord.me/SteemBulls