CRYPTOTALKSWORLD - THE ANTI-SCAM FORUM FOR CRYPTO ENTHUSIASTS.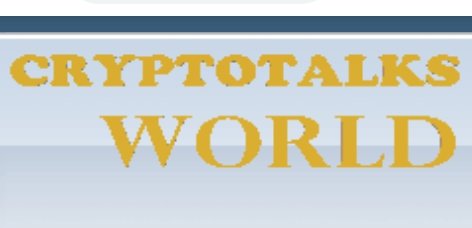 The crypto community is expanding day in and day out as more people begin to embrace the blockchain technology and use it in their daily activities. As the saying goes, 'Knowledge is power'. One cannot be successful in crypto without adequate knowledge in the field and here is where a crypto forum comes to mind. Crypto forum is a community with knowledgeable crypto enthusiasts who interact with each other, provide education to new members, and participate in bounty activities to promote ICOs. I would like to introduce to you a new forum that has been launched with big dreams and promising future for crypto enthusiasts. This new forum is an anti-scam forum known as CRYPTOTALKSWORLD.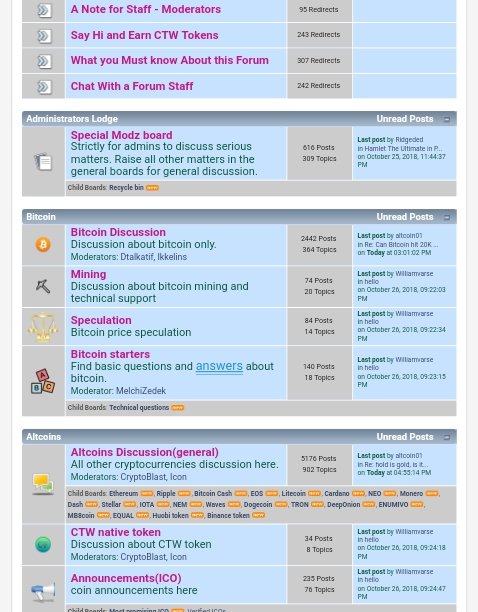 It is becoming common these days for bounty hunters to work for ICOs and not get paid because there are no better mechanisms in place to protect these hunters from scam ICOs. This cryptotalksworld forum has made provisions to ensure that hunters are not taken for granted and are rightly remunerated for their hardwork done for ICOs. Every project that will be listed on the cryptotalksword forum will stake some amount of CWT tokens which would be used to compensate bounty hunters in case the project turns out to be a scam.
This forum is new and their ranking system is very liberal so this is the time to register on this forum and rank advance fast before the rules become strict. This forum also needs promoters for their various boards and child boards and they will be remunerated handsomely.
You can use the following links to read more about this great forum and get registered to be part of the early members of this forum.
Forum link: https://cryptotalksworld.org
Telegram: https://t.me/joinchat/ltmP9AsnZtgrVhu9SXfAog
Facebook: http://fb.me/cryptotalksWD
Twitter: https://twitter.com/CryptoTalksWD
AUTHORSHIP
bitcointalks username: Christinebeauty