Bountie | The Ultimate Gaming Platform
Gaming is an activity that has attracted the attention of over 2.2 billion people around the world, from people who do it to pass time, catch fun and relieve stress to people who are hardcore gamers, it is an activity that is loved the world over. But let's face it, Hardcore gamers are seen as losers, people who have nothing better to do than to sit in front of their monitor and play away their precious time because as much as gaming is a fun and competitive activity, it just isn't lucrative, gamers don't really win any real money from the events, it is mostly just for fun.
But what if I tell you that it is possible to make real money from gaming? To win real rewards anytime you win a competition? To finally make your dream of earning real money from this activity you love so much a reality? You would be surprised and would probably not believe right? Well, I am happy to be the bearer of good tidings, the impossibility is now a possibility thanks to Bountie.


WHAT IS BOUNTIE?
Bountie is a revolutionary platform that was founded to revolutionise the gaming lifestyle, Bountie is here to tackle all the problems faced by gamers worldwide using smart contracts, blockchain technology and other resources.
Bountie aims to tackle the problems of:
• Accessibility: Some gamers don't have access to the latest techs in the gaming world because of currency restrictions, Bountie would be providing a platform where every gamer in Asia would be able to access a variety of gaming products with one currency, irrespective of country or location.
• Monetisation: Gamers worldwide play for fun, there is really no way for them to make money from doing what they love which is not fair at all, Bountie would make it possible for players to win real money anytime whey win a competition or via content generation in the platform, so gaming would not just be fun and competitive, it would be lucrative as well.
• Profiling of Gamers & Gamers Search Engine: Bountie would create a platform where gamers can create their profiles, store their gaming stats and also be ranked, this would enable Professional gaming bodies easily find talented gamers for any tournament they wish to host, presently there is no platform that offers such services.
• Tournaments & Competitions: Bountie would host weekly tournaments and leaderboard, this would enable gamers to not only see more ways to earn, it would also enable them to know to know their capability because they would be competing with the best players in Asia. Organisers and gamers can use Bountie to create and join Sponsored, Pro (buy-in fee required) and Free-to-Play Tournaments.
• Blockchain Technology: Bountie would be utilising blockchain technology to tokenise the gaming economy, like i mentioned earlier, this would enable gamers have a centralised currency to purchase gaming products anywhere, and to crown it all, Blockchain technology cannot be hacked, this would enable Bountie to create a more secure platform for gamers.
• These and many more are the reason why Bountie is the future if Gaming.


TOKEN & TOKENSALE
Bountie platform would have it's own tokens called the BOUNT tokens, this token is a utility token that would be used to as the fuel to perform most tasks in the platform, the BOUNT tokens would be used to:
• Purchase Gaming products in Bountie Store
• Pay for Acccess fees into Tournaments
• Reward gamers
• Execute Smart Contracts
• And much More.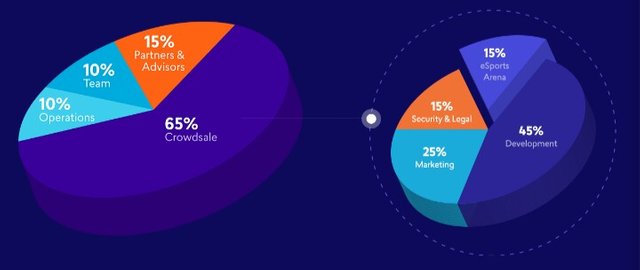 TEAM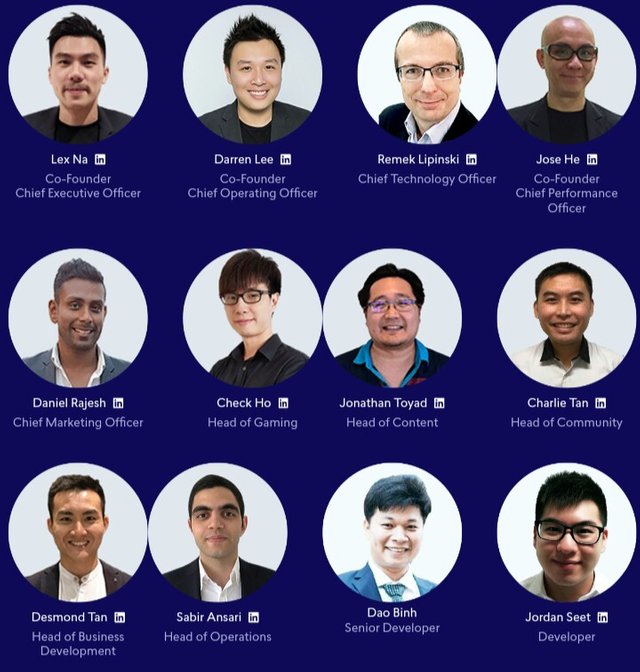 ADVISORS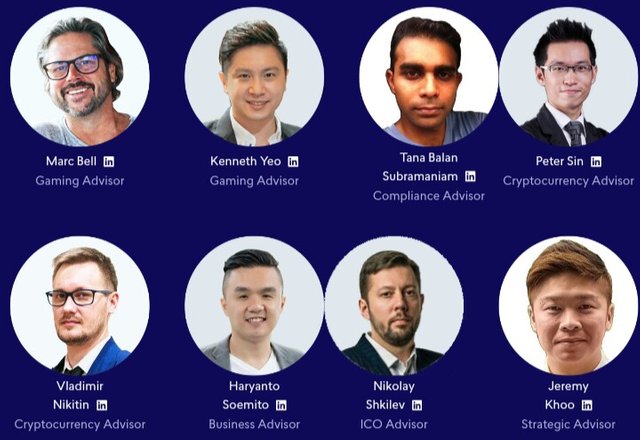 To find out more about Bountie, check the links below
Website: https://bountie.io
Whitepaper: https://bountie.io/tokensale/assets/doc/whitepaper-en.pdf
Bitcointalk ANN: https://bitcointalk.org/index.php?topic=2436226.new#new
Twitter: https://twitter.com/BountieGaming
Telegram: https://t.me/joinchat/GF8V1A6KA7H1AlXSVwy6VQ
Writer: Collinberg
Bitcointalk Profile Link: https://bitcointalk.org/index.php?action=profile;u=1532780