The biggest regret of new crypto traders
I am part of several online crypto-groups. More and more people join every day, and one newbie recently asked the community:
What is the most important thing you have learned about trading?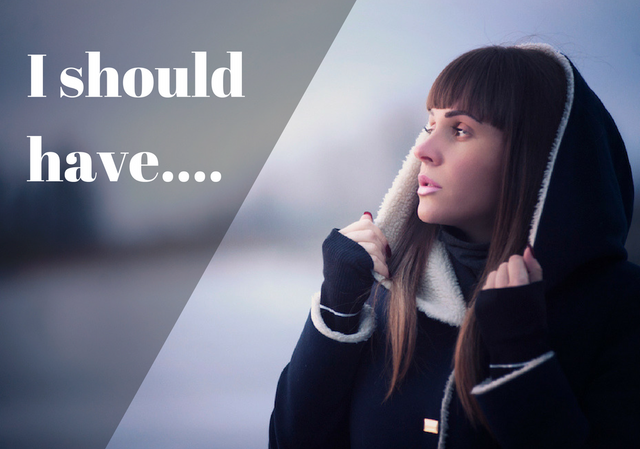 ---
The overwhelming response was,
"I should have taken profits when the prices where up!"
---
Of course this is a lesson you easily learn at a time like this, when prices have been falling for about a month. For many this is the first major dip in their trading & investment career. But what better way to learn, than through experience?
But how do you know when to take profits? It's easy to see it in hindsight, but at the time you didn't know where the top was and when best to sell.
Where is the top before it goes down again?
Well, nobody knows.
Of course traders have tools that will show a high likelihood of where the top might be, but you never know. It's totally possible that you sell, and then the price goes even higher. Would you regret if that happened to you?
The trick is, not to let the market determine your actions and emotions.
The market is not in charge of your actions and emotions - you are!
Accept the fact that you may never sell at the top (or buy the very dip for that matter).
Avoid any regrets by never going all in or all out.
Look at your investments and your numbers and use them to determine your actions.
Example
Say you invested $100 in coin X. The price was $1 when you bought, so you got 100 coins for $100.
Let's say the price of this coin doubles to $2.
Now your investment is worth $200. You made $100 profit.
You could sell 50 coins now (=half), in order to get your initial investment of $100 back. This way your costs would go down to zero, and you would still own the other 50 coins, which are still worth $100.
You (should) now have successfully detached your emotions from this investment.
You don't need to care anymore if the price goes up or down, because:
If it continues to go up - great! Those $100 will become worth more and more.
If it goes down, it won't matter, because this is pure profit and since you have taken out your initial investment, you can't lose anymore.
So you don't need to stress and wonder anymore, "Should I sell now, or will it still go higher?" You just focus on doubling (or tripling) your initial investment and decide that you're going to sell part of your coins (not all!) at a certain price, no matter what happens next.
Be proactive and automate (to avoid stress or FOMO)
And here is a tip: depending on which exchange you use, you can enter your sell order right after you bought your coins!
That's what I do. The moment I have bought something, I enter a sell order right away, for twice the price. This way I don't need to check every day and just wait until the oder gets fulfilled.
Of course this only works if the price indeed goes up. Sometimes it might go down for a while right after you bought.
If you don't stay relaxed during this time, it's for one or both of these reasons:
You invested more than you could afford to lose
You invested in something that you did not 1,000% believe in, which is why you now get easily scared
Buying the dip (BTD)
All of the above goes for the opposite scenario, too, of course.
Once I have taken profit and sold a bit, I might place a buy order immediately for a much lower price. This order might stay open for weeks or it might never get fulfilled, if the price doesn't drop, but if it does, my order will get triggered and I won't have to regret that I missed something.
With the current volatility, most orders do get fulfilled, though (I'm talking about the small coins, not Bitcoin) - it's just a matter of time :)
Note: Once I have gotten my initial investment out, I use trading tools (simple support and resistance lines) to determine when to get in and out. But for newbies that might be next level information :)
Summary
Always remember at what price you bought and at what price you will be able to get your initial investment back.
Automate your orders (this works mainly for crypto-to-crypto exchanges, not for all fiat-to-crypto exchanges).
This is the safest way to play, and the best way to free your emotions from your money. It will also allow you to take more and more risks over time (for more and more potential profit), because at some point you will only play with your profits and won't have anything to lose anymore.