Let's put hands on the NXT cryptocurrency!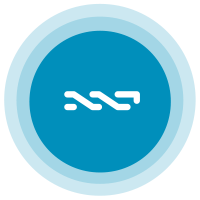 Let's put hands on the NXT cryptocurrency!

Even if you are not a tech-savvy person or one who reads through all the news going in and around the world, chances are very less of you not being heard of cryptocurrencies like Bitcoins. For those who were playing golf for few years, cryptocurrency is just like normal currency with two main differences – it is completely digital and independent of any central authority. So, no government regulated agency has direct intervention in this. Don't worry, it is all legal!
Bitcoins were the first cryptocurrency which came into existence in year 2009 and since then the rush for using to become rich has gone exponential. As of year 2013, the total value of money supply in Bitcoins is 1.5 billion dollar and as of April 2013, the profits being made through a day's worth of Bitcoin mining was around 680,000 USD.
To understand about the next generation cryptocurrency, you need to know some of the hidden limitations of the Bitcoins. Bitcoins being a very much centralised system can prove a tough nut to crack specially for newcomers. Plus storing and having transactions in Bitcoins requires investment – both financially as well as time and patience from your side. This is where NXT is giving birth to a potentially the next generation cryptocurrency!
What is NXT?
At its core, virtually all cryptocurrencies are nothing but set of algorithms and tons of lines of code. NXT gets its code written from base in Java, by a developer called BCNext. With a strong focus on user experience and reliability, NXT offers you to dip your hands in the field, through even simple devices like your iPhone! So, no longer you need terabytes of space and super-fast processors. Not only this, their completely decentralised system offers you a one-stop place from anywhere in the world to do loads of transaction, storage and managing your precious ciphered coins. Also, this NXT, will make your transactions much less worrysome, with nearly zero fees (and yes no hidden fees, like Bitcoins) – all across the globe. Running for more than over a year, without any glitches, they have shown, of having the "X factor", the industry of cryptocoins need to make a dent! And yes, mind it, NXT is not simply a copy of Bitcoins, it is an entirely different system.