OceanLab ICO Details and Full Review (August 7th - 31st, 2017)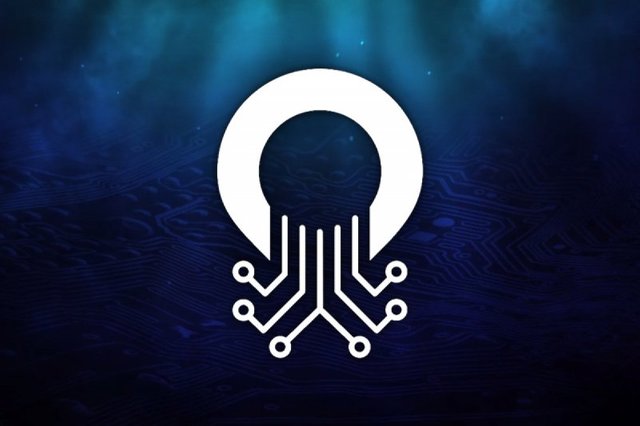 The Oceanlab ICO started on August 7th, 2017 on the Waves platform and will continue until the end of the month of August. They are accepting Bitcoin, Ethereum, Waves, fiat currencies (dollars and euros), and about 20 Waves based tokens as payment for their tokens. I have never seen any ICO accept so many payment options, so it will be interesting to see how it all works out in the end.
Who and What is OceanLabs?
Oceanlabs is the company behind a new blockchain utility website gravit.ws, a Waves Faucet (offers free Waves tokens once per hour), and the developer of other blockchain technical tools.
With this ICO they are hoping to find the funding for developing their Gravit website and other future tool, apps, and blockchain utilities.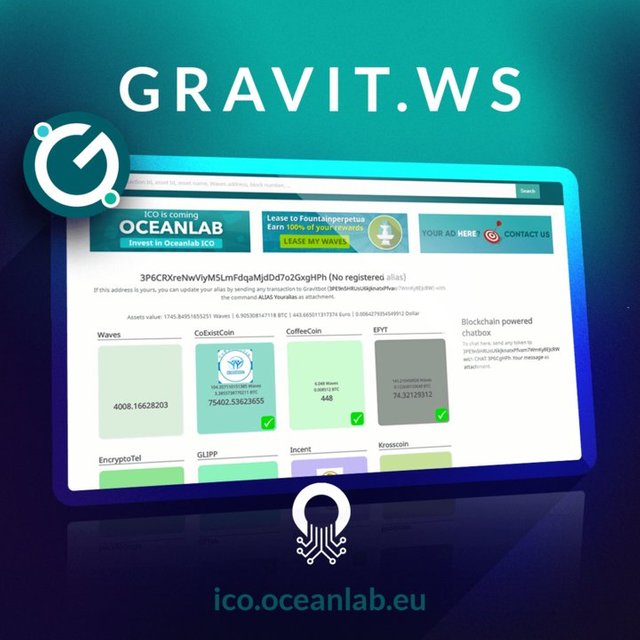 The founders, Fabrice Distefano and Oliver Saintelet, are prominent members of the Waves community and are known for their work with Fountain Perpetua Waves Leasing Pool which is the second largest Waves Leasing Pool in the world.
ICO Details:
50,000,000 Total Tokens
46,500,000 Tokens available for sale (93%)
2,500,000 Tokens will be locked for 2 years
$35,000,000 HARDCAP
Tokens released first week of September
---
Please read their announcement poster below for more details on what they are offering and who they are. For my final personal thoughts and observations, please scroll down to my FINAL VERDICT on the bottom. Enjoy!
---

---
FINAL VERDICT
I have been a member of the Waves Community since May of this year. My first Waves Leasing pool was Fountain Perpetua and I love the community Fabrice Distefano (aka @sphearis) has created there. I believe the Oceanlab team is very motivated and talented, however, I will not be investing in their ICO. My reason is that I do not see how they are planning to make money or grow the value of the tokens they are selling. I don't see a way to justify the $35,000,000 budget they are trying to raise.
Their white paper claims that they will have a lot of revenue coming in from advertisement on their websites (mostly Gravit.ws), but those websites are limited to very geeky bitcoin techies like myself. According to similarweb.com's analysis they are only seeing 7,000 total page visits in the last month. Considering that the average page view period is around 4 minutes, these are just ICO investors doing research into what Gravit.ws actually is instead of actively using the site for its intended purposes. Even if that number were to double and even triple their advertisement revenue from this will be minimal and likely not even enough to break even to run the site. There simply is no product or paid service outside clever blockchain utilities they offer for free.
I hate to sound so negative, but I just don't see how they intend to make money as a company of what justifies a $35 million investment? I know the white paper promises a lot of other future developments for Oceanlab, but those are just wishful ideas for now and there is no way of predicting any potential income from them. In my opinion, I don't see why the development of one technical analysis website and some blockchain investment tools justifies $35 million budget. I wish Oceanlabs luck in their ICO, but I have no intensest in participating myself.
---
---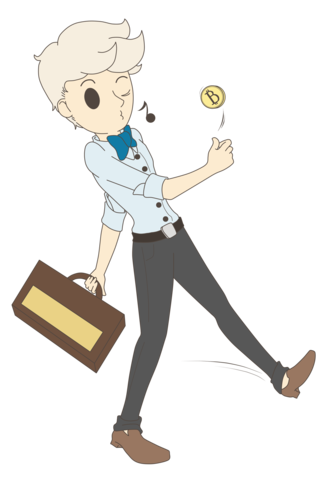 Thank you for reading and please upvote, follow, and resteem if your enjoyed my article.
All Oceanlab images used in this blog belong to oceanlab.eu.
This blog is written for informational and entertainment purposes only. I share my experiences and discoveries in the cryptocurrency investment world for fun, not profit. I do not get paid to promote anything. My opinions are my own and are offered freely. My opinions and suggestions and are NOT INVESTMENT ADVICE! Please do your own research before considering any investments and consider talking with a professional financial adviser.