Just so you know Negative doesn't always equal fud
Earlier today a bitcointalk member OCminer made a post about a 51% attack that had been orchestrated on XVG verge. This user wrote a brilliant post detailing the hack and evidence to back up the claims that he had made. It was clear that the user was wanting to warn the community.


In my eyes it was pretty clear that he wanted to alert the devs so that they could get out in front of this and hopefully keep the losses to a minimum, but in the cryptosphere anything negative is greeted by idiots.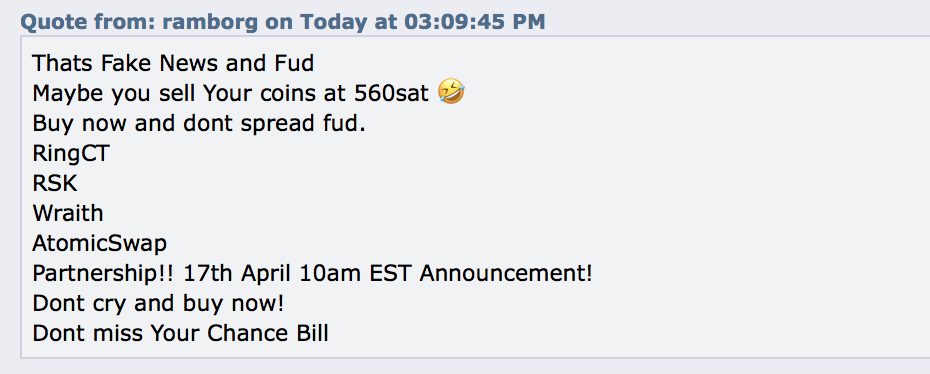 What's sad about this situation is that it is not isolated. Everyone feels that any negative post is immediately done by a fudder to decrease the price. So any valid concerns or issues on forums such as Reddit immediately get Nuked with downvotes and never​ really reach the intended audience.
This is why scam coins are able to dupe so many people. Those who are invested in the coin are so anxious to go to the moon they will ignore all warning signs. Personally,​ I am willing to investigate any concerns brought to my attention​ because no one or team is perfect. So if there is a reason to be concerned i like to know ahead of time.