ChainEX Promotes Zero Fees on its Recently Introduced Exchange Platform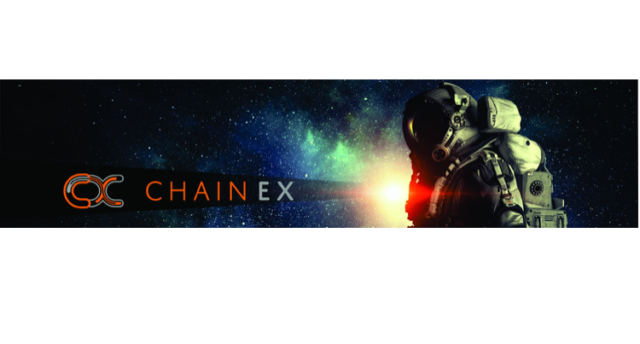 Since the launch of ChainEx early this year, it has not ceased posing itself as a tough nut to crack while giving other exchange platforms something to keep them on their toes.
The South-Africa based exchange allows users to trade in a variety of digital coins with its base fiat currency as the South African Rand.
The company no doubt has a goal to spread its tentacles in the nearest future by increasing its asset base and initiating more digital currencies into its trading platform to give its users more rewarding experience and a wider variety of coins to choose from while scaling fees starting from the 18th of this month.
As the world of digital currencies is gaining more popularity, the public's desire for more digital coins cannot be quenched hence ChainEx is poised to match up this colossal appetite with its trading platform.
According to the Director of ChainEx, Otto Lessing, who revealed some of the missions of the Exchange platform as ensuring the provision of a user-friendly as well as solid trading experience to both indigenes and non-indigenes of South Africa.
ChainEx which can already boast of being used in almost 200 countries and trading with over 30 different digital monies is not slowing down as it hopes to be the giant of exchanges in the future.
Little Background Info on ChainEx.
ChainEx as a company can be said to have started by chance if one hears of its origin, even though the team believes otherwise and claims that nothing happens by accident.
The team believes that with proper planning and determination anything can be achieved which the heart wants as they think that nothing is a coincidence but a predetermined cause of action.
The company which was conceived as nothing but a vague idea when the founder accidentally eavesdropped on the conversations of two strangers over breakfast in 2015 is a success story today.
He further went ahead to carry out intensive research on the issues of Cryptocurrency, determined to launch into its sea of opportunities.
He also shared his experience on the knowledge of Cryptocurrency with his friends who supported this vision and are currently part of the shareholders of ChainEx.
To further make ChainEx a reality the team also introduced the vision to a systems architect who was also a friend and had investment overseas with a desire to launch a digital asset exchange and that was the commencement of ChainEx.
The exchange has no doubt been meeting the goals of the team and needs of users, and there are positive vibes for the future.
For More Information Visit:
https://chainex.io
https://www.facebook.com/ChainEXIO/
https://twitter.com/ChainEXIO



Thanks for reading! Let us know what you think. Share your thoughts in the comment section below!



---
⭐Join our Facebook Community
⭐Sign up to our Free Daily Newsletter
💰Buy Bitcoin on Coinbase (Get Free 10$)
💰Top 3 Recommended Exchanges to Buy Altcoins:
👍#1 Binance
👍#2 Cryptopia
👍#3 Coinexchange
☛Follow us on Facebook: https://www.facebook.com/Cryptobble/
☛Subscribe to our Youtube Channel: https://goo.gl/YHYi1B
☛Follow our Twitter: https://twitter.com/cryptobble
☛Join the Discussion on Telegram: https://t.me/cryptobblechat
☛Check us out on Instagram: https://www.instagram.com/cryptobble/
---
Posted from my blog with SteemPress : https://cryptobble.com/2018/06/07/chainex-promotes-zero-fees-on-its-recently-introduced-exchange-platform/
---