Ripple Price is Down To Earth What to Do.
Hi followers no need to panic at this stage. I know that lot of people are worried about the situation of cryptocurrency. But according to me it is the bottom of cryptocurrency.
As I wrote in my previous posts about Ripple price. So look at the Daily Chart.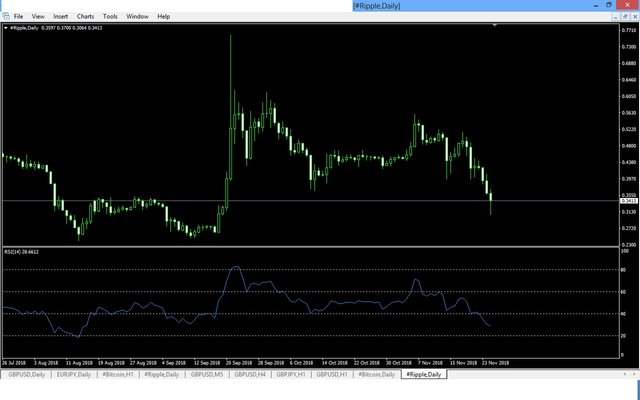 Look at price carefully, Price is present at the same level which it broke on 20 September 2018. So my prediction is it will bounce back from now. So without any hesitation and delay everyone should buy the ripple now because it is the perfect time to buy this coin.
There was major news that Bakkt launching which is now postponed. This news create negativity in the market which was already expected by most of the analyst. Big players are paying with the emotions of the retail traders. So do not panic now if you buy at higher price now it the best time to average your price.
Look at the hourly chart.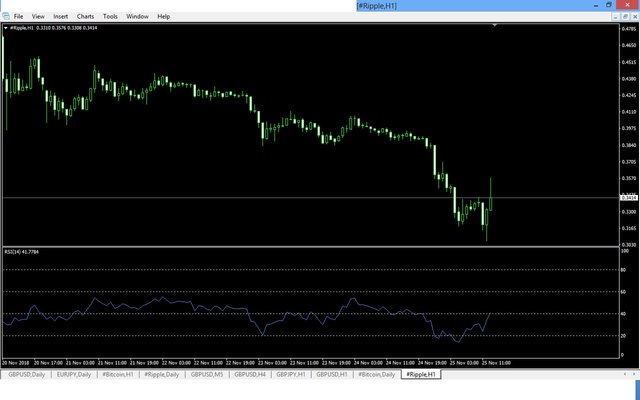 In the hourly Chart price makes a bullish candle around 0.3000 to 0.3100. So it is the first sign of bouncing back. Second sign is RSI. Look at RSI how RSI level increased and it broke its downward trend which is showing the reversal of price of Ripple. So I strongly recommend the buy of ripple right now.
If you have any question please feel free to ask me in comment section.
Follow me @cryptoexpert79 for more technical analysis of cryptocurrencies and much more.
https://steemit.com/cryptocurrency/@cryptoexpert79/ripple-price-analysis-so-what-is-next
https://steemit.com/cryptocurrency/@cryptoexpert79/ripple-analysis-best-time-to-buy-hurry-up
https://steemit.com/cryptocurrency/@cryptoexpert79/bitcoin-analysis-5-september-2018
https://steemit.com/steem/@cryptoexpert79/steem-technical-analysis-16-september-2018
https://steemit.com/airdrop/@cryptoexpert79/alphax-new-air-drop
https://steemit.com/life/@cryptoexpert79/how-to-adopt-best-ethics-of-life
https://steemit.com/cryptocurrency/@cryptoexpert79/neurochain-coin-review