Market analysis of July 17, 2019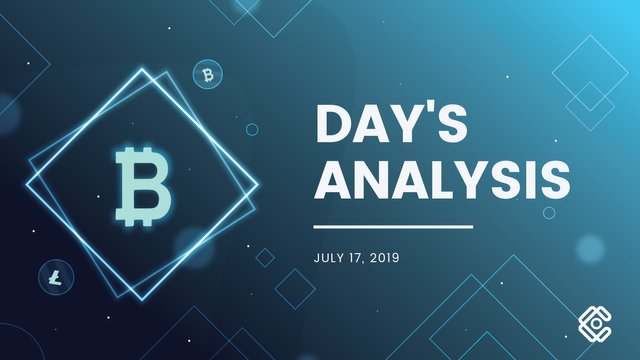 Marketcap
The marketcap has been moving down (-10.26%) since yesterday. The total capitalization is 258.914.253.116 USD.
Bitcoin totals 171.113.299.235 USD of capitalization for a dominance of 66.10%.
Ethereum's marketcap is 21.755.488.238 USD, followed by Ripple with 12.793.951.496 USD.
Market Sentiment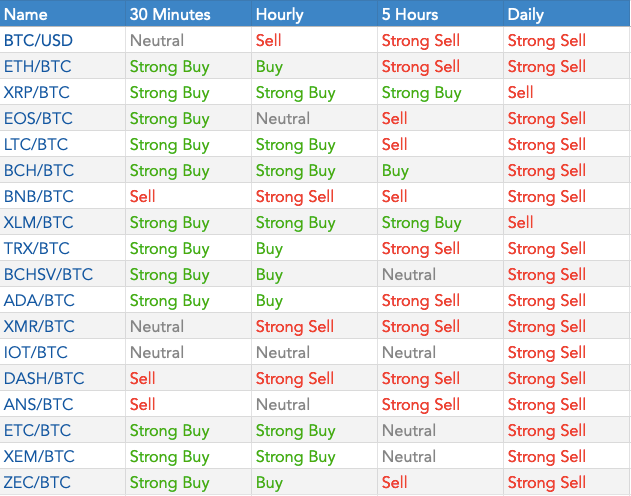 How to read the Market Sentiment?
---
Bitcoin
After bouncing back, the BTC dropped sharply in the previous session, with a high of $11,080 and a low of $9366. The Bitcoin is currently trading at around $9600.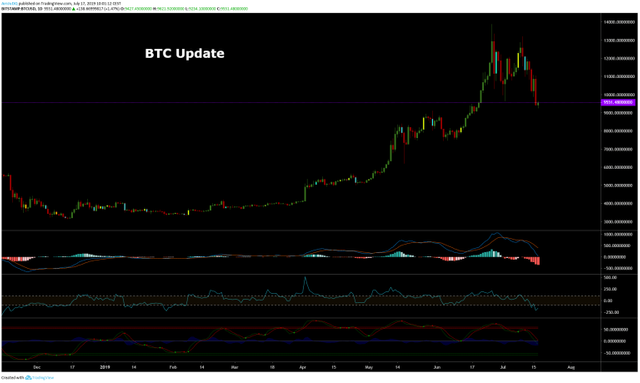 The daily technical situation remains negative, but there are nevertheless signs of curvatures on the CCI. Over a 4-hour horizon, the indicators show signs of upward curvature, so a rebound to the $10,000 level is not impossible.
What to do about it?
After yesterday's fall, you are unlikely to be in position again, so we recommend that you wait for support before reassessing the situation.
The supports of the day are at 9400$ – 9000$
The resistances of the day are at 9800$ – 10000$
---
Ethereum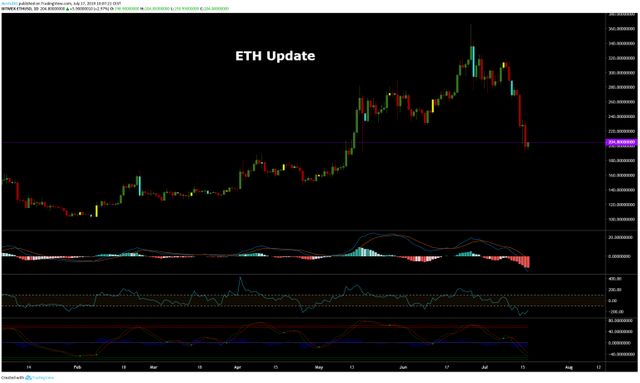 Like the BTC, the Ethereum experienced a significant decrease during the previous session with a high point at $234.90 and a low point at $190. ETH is currently trading around $205 with a negative daily technical situation.
The 4-hour horizon is more positive with a purchase signal given on the WaveTrends, so a rebound is possible.
What to do about it?
Even if a rebound is possible, we are, as for the BTC, in a succession of lower high and lower low, which indicates a downward trend. As long as the latter is not invalidated, we do not recommend opening any long position.
The supports of the day are at 200$ – 190$
The resistances of the day are at 220$ – 235$
---
Conclusion
BTC and ETH rebounded slightly against the downward trend.
We recommend that you wait until the downtrend is invalidated before going long.
---
You can join us on Telegram for a follow-up of the market throughout the day.
For any question, our team will be happy to answer you on our support which is open 7/7 days.
For any information about our subscriptions, please visit our website or contact @Butler_4C_Bot directly to get all the information you need.
See you tomorrow for a new market analysis ! 🚀