Market Analysis of July 19, 2019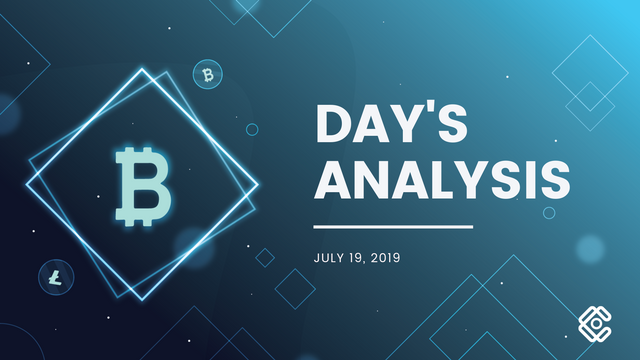 Marketcap
The marketcap has been moving up (+5.82%) since yesterday. The total capitalization is 284.934.054.196 USD.
Bitcoin totals 187.526.676.258 USD of capitalization for a dominance of 65.80%.
Ethereum's marketcap is 23.819.248.891 USD, followed by Ripple with 13.716.352.795 USD.
Market Sentiment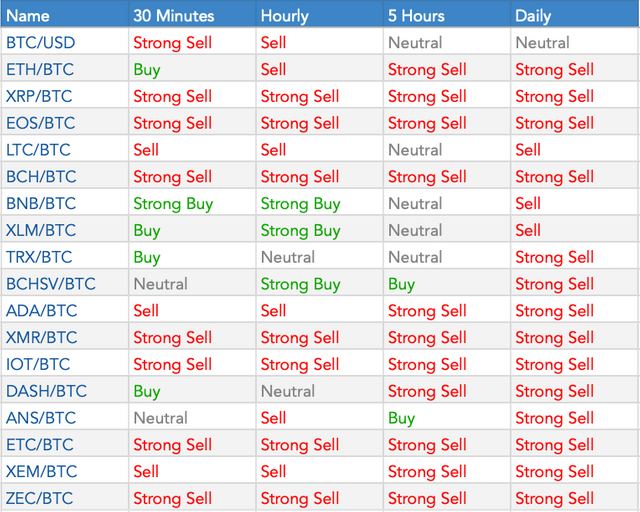 How to read the Market Sentiment?
---
Bitcoin
The previous session was rather surprising for Bitcoin, with a low point reached at 9280$ and a high point at 10797$ for a fence around 10650$. The BTC is currently trading around $10,500 with a daily technical situation that is beginning to show signs of reversal.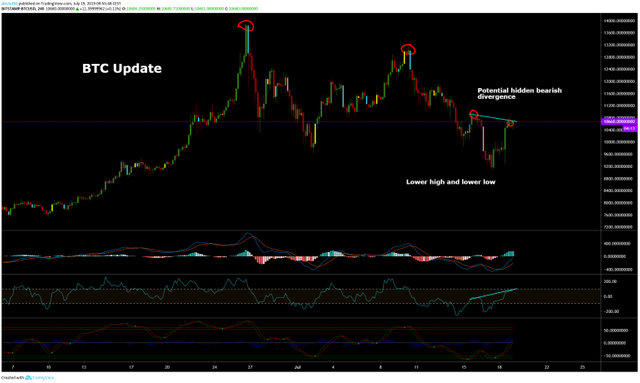 On a shorter horizon, we can see that the BTC is still evolving in a succession of lower high and lower low. The last high point reached yesterday is no exception and we will therefore wait for the emergence of a higher low to consider the bullish recovery with more conviction.
In addition, the 4-hour technical situation is beginning to show signs of a bearish reversal with a potential hidden bearish divergence on the CCI.
What to do about it?
We are waiting, nothing more to do at the moment unless you are really a risk lover. If the BTC does indeed turn around, the $9400 level will then be a critical area of importance that we will closely monitor.
The supports of the day are at 9400$ – 9000$
The resistances of the day are at 10800$ – 11800$
---
Ethereum
As is often the case in this market, the situation in Ethereum is similar to that in Bitcoin. The daily technical situation at ETH is therefore starting to improve very logically.
Over a 4-hour horizon, the same applies to the technical indicators, which show downside risks as for the BTC.
What to do about it?
Be patient, a slight correction is possible in the short term and will provide us with a better entry point.
The supports of the day are at 220$ – 200$
The resistances of the day are at 235$ – 250$
---
Conclusion
BTC and ETH awaiting confirmation for a reversal. We recommend to wait until the bearish trend is invalidated before going long, the first index will be a higher low point than the previous one.
---
You can join us on Telegram for a follow-up of the market throughout the day.
For any question, our team will be happy to answer you on our support which is open 7/7 days.
For any information about our subscriptions, please visit our website or contact @Butler_4C_Bot directly to get all the information you need.
See you tomorrow for a new market analysis ! 🚀