Bitcoin poised to test 8,000 before rebounding to new all-time highs.
Elliott waves, price will do anything to meet its destiny
Albert Einstein once said:
"I have deep faith that the principle of the universe will be beautiful and simple."
Its the same principle I use when I see a beautiful chart. If it is so beautiful, it's very likely it will happen. Bitcoin ended third impulsive wave at $19,735, and the current correction is normal. After an impulsive wave there are two types of corrections, A-B-C and A-B-C-D-E. Price currently retraced ABC, it seems that there was enough resistance at wave D and it is very likely the second setup will come into play.
What excite me is that the descending wedge touches 61.8% retracement and $8,000 barrier. This is a perfect entry for a fresh new long position.
If we see another crash, remember I will be excited.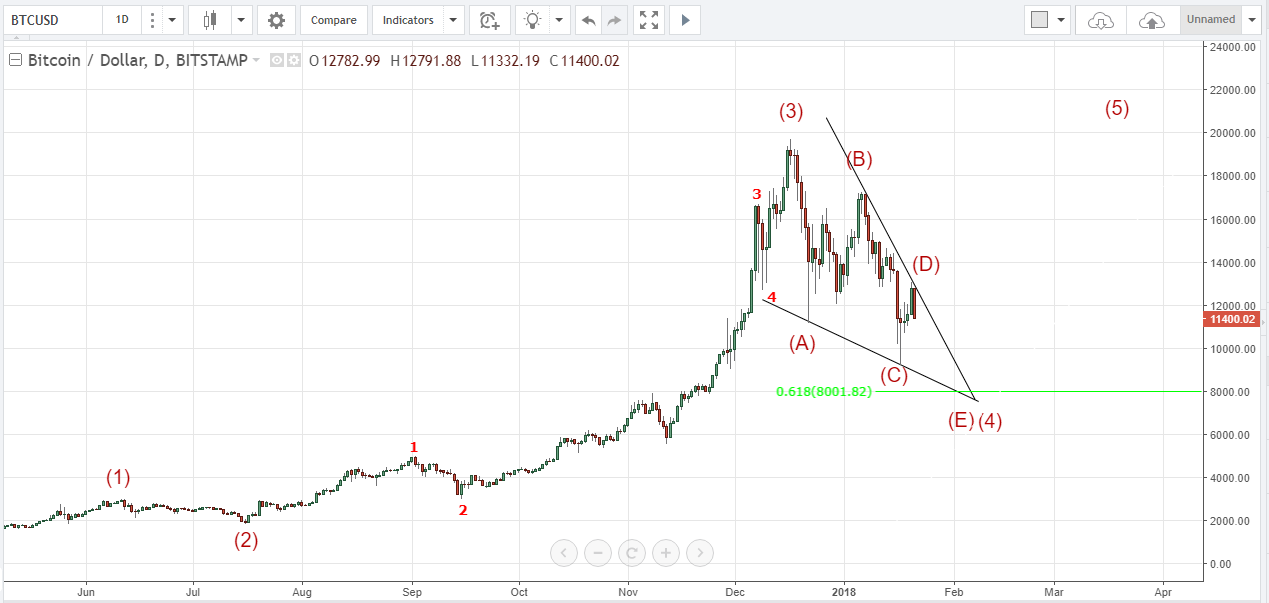 Follows and upvotes are appreciated :)
---
Disclaimer: The information contained herein is author's opinion, does not purport to be comprehensive and is strictly for information purposes only. This is not a financial advice. It should not be regarded as investment/trading advice.