Ethereum is getting ready to be the King
Ethereum/Bitcoin analysis
ETHBTC trade might be the trade of the year. After the anticipated breakout ethereum is poised to break higher, possibly making another alltime high. Last time ethereum was 90% market cap of bitcoin. Next high it's possible the flippening will happen.
Technical's aside, the rally is supported by fundamentals too. Ethereum blockchain has the fasted development and they are ahead of schedule, with introduction of POS and Casper, price will skyrocket.
Chart based on EW analysis. Target 0.1658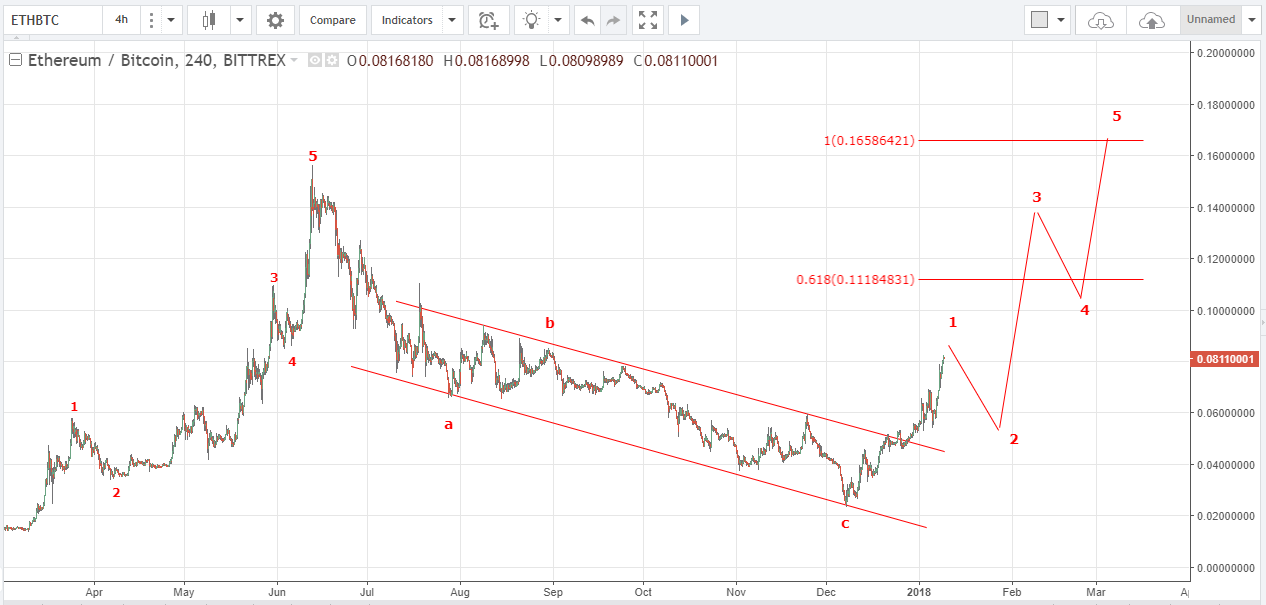 Follows and upvotes are appreciated :)
---
Disclaimer: The information contained herein is author's opinion, does not purport to be comprehensive and is strictly for information purposes only. This is not a financial advice. It should not be regarded as investment/trading advice.