Litecoin trade: hit 100% profit in two weeks
Litecoin, the best trade of the year so far
I wrote back in January to buy litecoin at $117 and $85.5. Price managed to hit the only first entry and not the second. The fact is that it is impossible to predict the bottom, so no complains about that.
I sold 1/2 of my position at 234 which seems to be the third wave of a much larger wave (I). The rest of my position is literally free so I'm planning to keep it for a longer, targeting another all time high.
If looking to add to the position, I would wait for the wave 5th to end then buy on the a-b-c retracement. Usually I buy on wave C=A or 61.8% entrancement. If both of them align, then it is a very good buying opportunity.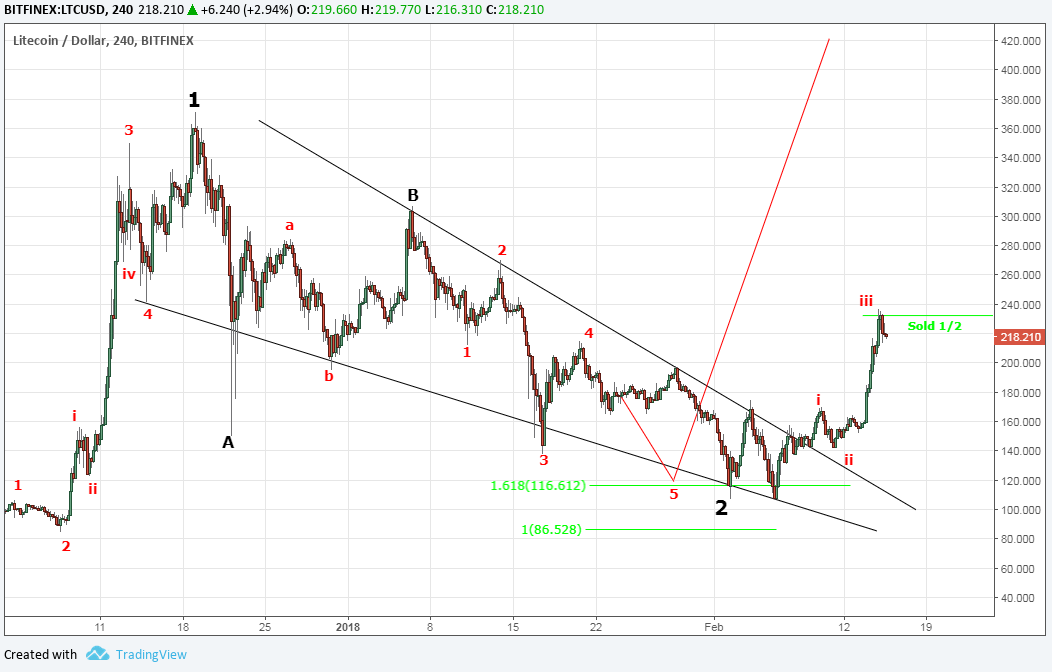 Please read my previous post:
https://steemit.com/cryptocurrency/@ctyptouniverse/litecoin-correction-will-end-soon
Previous chart: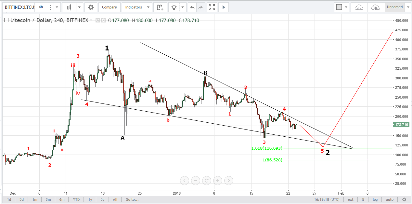 Follows and upvotes are appreciated :)
---
Disclaimer: The information contained herein is not guaranteed, does not purport to be comprehensive and is strictly for information purposes only. This is not a financial advice. It should not be regarded as investment/trading advice.