ClipX GmbH: Blockchain E-Learning Platform that Rewards creators & Users For Creating/viewing Videos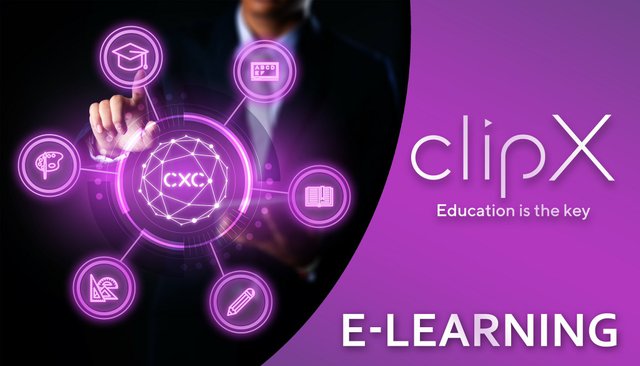 Image credit
Most people do not have an idea of the huge money YouTube, Facebook, Twitter and the likes are making on a daily basis. All they know about is using these platforms to share their contents. They never imagined having their cut of the profits being made by these giant social media platforms.
However, making money on these platforms is not as simple as it looks. For instance, YouTube pays users who have a good number of subscribers on their channels. But the money these users earn is relatively small considering the efforts, time and costs involved in creating their contents. They only pay a little fraction of the large profits made through the users' contents.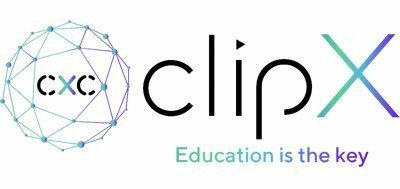 ClipX aims to correct this imbalance by using blockchain technology to create an e-Learning platform that will give opportunity for all participants to be rewarded for their contributions.
ClipX's concept is that people deserve to be rewarded for taking out time to create great videos. Rewarding video creators for their efforts will encourage them to produce more great videos.
No longer will large companies keep all the money generated by users' contents to themselves. Users should also be part of the profits sharing. ClipX GmbH offers a platform that will allow users to have real and substantial value for their contents.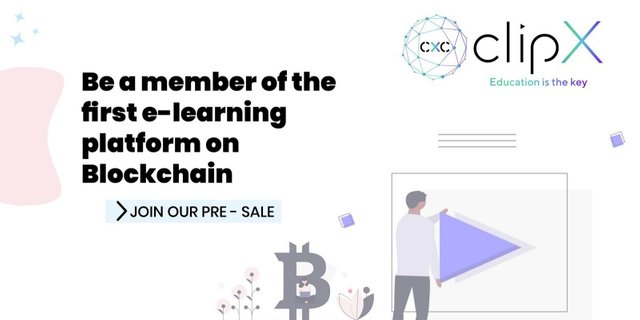 ClipX E-Learning
ClipX GmbH aims to become an e-Learning platform where teachers, mentors, students and other great minds can meet for learning purpose. Users will be able to make videos based on their knowledge and share them on the ClipX platform. The user is allowed to add price to his video clips and courses, or share them for free. Other users that wish to watch the videos may be asked to subscribe or buy the clips.
On ClipX platform, users that share their clips are named 'Clipers' while users that click to watch the videos are called 'Clickers'. The clipers and the clickers have opportunity of being rewarded for their regular use of the platform.
Clipers can choose to livestream or upload video seminars, workshops and courses. The Clicker will have the option of watching the videos for a fee set by the Cliper.
For clip or course sale, Clipers can set up the price they wish to charge in as much as it does not go beyond a reasonable limit. They can also choose to offer the content for free. ClipX token and Fiat money are the two currencies that will be available for the Cliper to use in setting up his payment method.

Customer Loyalty Program
After one year of using ClipX platform, 10% sales price of the videos sold on the platform will be used as part of the customer loyalty program. This is a bonus system that gives clickers or customers the chance to win some rewards.
Contents With Advertisements
A Cliper can choose to include adverts in his content when placing them on the platform. Videos that contain adverts will be cheaper than those without an ad. Clickers will be made to select the one they prefer.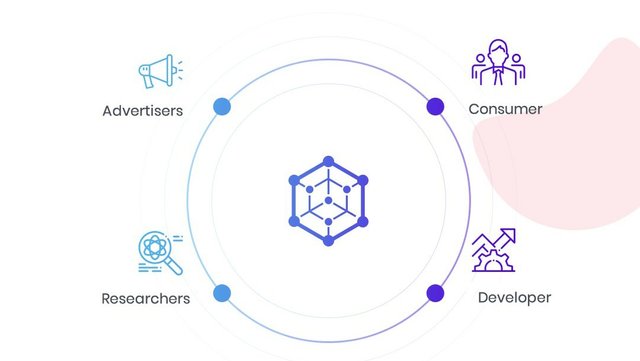 ClipX Token (CXC)
ClipX token (CXC) is a utility token based on Ethereum blockchain technology. All transactions within the platform will be implemented by CXC token. The CXC token holders can easily manage and store them on any Ethereum wallet. Click Here to Buy CXC if interested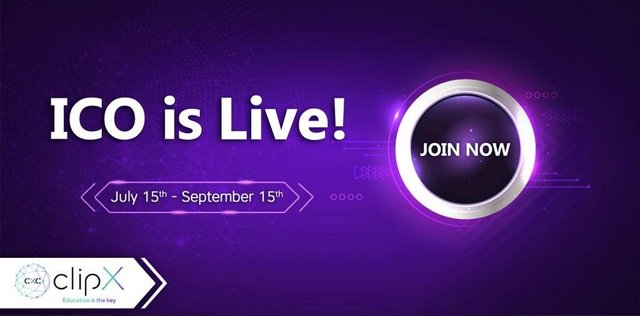 Conclusion
ClipX GmbH is set to revamp the e-Learning process by using blockchain technology to create a platform that will allow people to earn while learning. Users that create great videos(Clipers) will be awesomely rewarded for their contributions on the platform. ClipX gives users the opportunity of setting up price for their clips, so they can get value for their contents. The Clickers or customers are also entitled to the customer loyalty program where they can earn for free.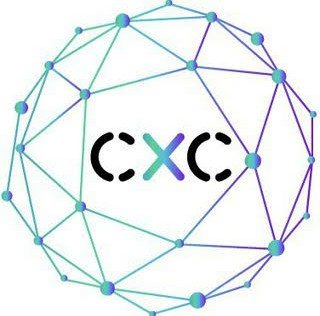 ClipX project links
Website
Whitepaper
Twitter
Telegram
YouTube
Facebook
LinkedIn
Instagram
Details of writer
Bitcointalk Username : cryptodammy42
Forum Profile Link : https://bitcointalk.org/index.php?action=profile;u=2718819
Proof of authentication : https://bitcointalk.org/index.php?topic=5268068.msg55051534#msg55051534