HOMT LTD; DIGITALIZING AND TOKENIZING STUDENT RENTAL ACCOMMODATION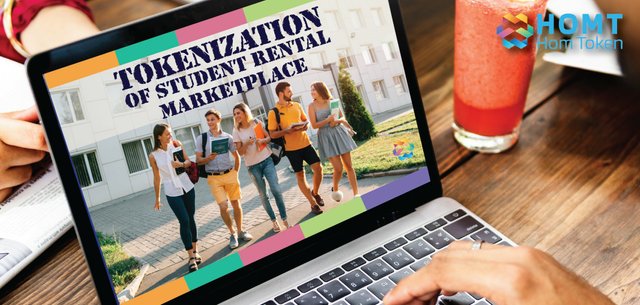 Image credit
Students are the future of tomorrow. Creating an environment that will make learning conducive for these students is vital. Many of them go through several issues after gaining admission to the university.
One of such issues is getting accommodation in schools. Since Universities are not always located to where the students reside, 95% of the students will need to relocate to the school environment. This makes room rentals difficult for them. The population of the students in most universities is in inverse proportion to the number of available rooms. The situation may become worst if the student is coming from overseas. They may not have anyone to relate with who can help them sort out the accommodation issue.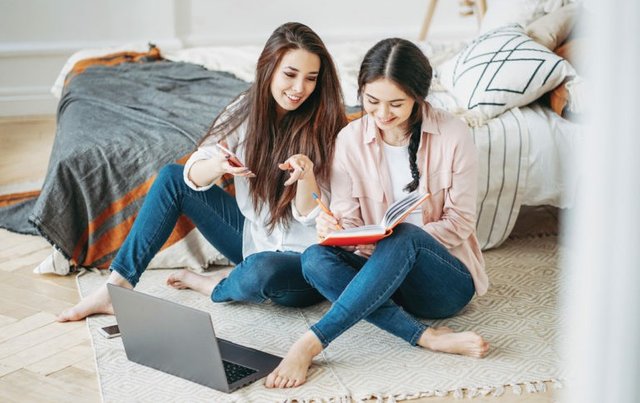 Image credit
Some resort into living in condominium or overcrowded shared apartments. This has an unfavorable impact on their study life since they will not be able to focus more on their study.
In order to ensure that students are no longer distracted by accommodation issues but instead channel their attention on the primary business which is their study, HOMT LTD is digitalizing student housing property.
This simply means that HOMT is creating a digital platform where students can get housing properties which are not only conducive but also cheap and affordable.
HOMT LTD will help the students through HOMT LTD Platform which will ensure that quality, high standard and well-located flats are accessible to the students.
Students will be able to check for available lodging, room facilities and reserve for any room of their choice using internet- enabled devices.
This will encourage students from other parts of the world who wish to study in top countries to do so without any hassle. It will, as well, gives them the privilege of studying alongside other students from all over the world.
Both the students and entrepreneurs stand to benefit from the HOMT LTD Platform through their Digitalized Students Rentals.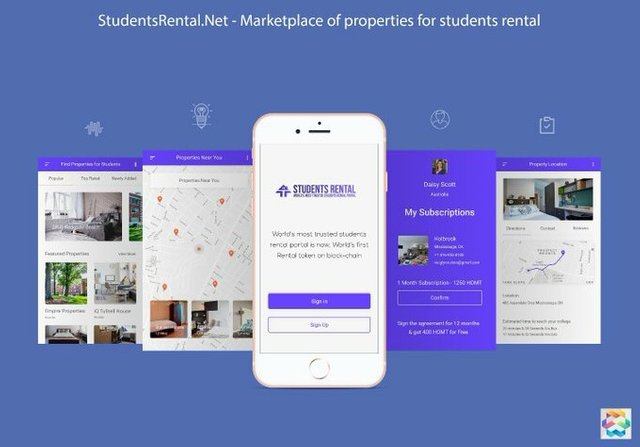 Image credit
Students' Benefits
Students can easily acquire properties with just few clicks even before arriving at their schools using HOM tokens.
This allows them to enjoy discount on Rental accommodation and also enjoy yearly bonuses in their e-wallet.
HOMT gives the students the opportunity to create a secure wallet which is used for storing the HOM tokens. These tokens can serve as their accommodation investment on the platform
Entrepreneurs' Benefits
Property owners can list their property on the HOMT platform for easy access and acquisition by the students.
Holding HOM tokens also give investors access to the numerous opportunities in the HOMT ecosystem.


Image credit
Other Benefits Of HOMT
There is transparency and trust since the platform is built on blockchain technology. Users need not to worry about being defrauded by a third party.
Smart contracts are used which aid seamless transactions and eliminate the need for a middle man.
Unlike the traditional real estate market which is only open to investors with high capital, everyone, including those with low investment, can benefit from the platform.
HOM Tokens holders are eligible to several utility services on the platform.


Image credit
HOM Token
HOM token is the native token that will be used across the platform. HOM token is based on the ERC20 protocol which allows users to transact seamlessly and transparently.
Advantages Of HOMT Tokens
o HOM tokens have intrinsic value unlike the traditional currencies. This intrinsic value is derived from the digitalized real estate rentals on HOMT LTD Platform.
o The token has high liquidity. Holders of HOM tokens can choose to exchange it for cash anytime they wish.
o Transactions with the tokens is transparent and smooth owing to the adoption of blockchain technology.
o The use of a middle man is no longer needed. This will help to save cost and eliminate fraud.
o Students holding the tokens will have access to open marketplace when searching for comfortable accommodation. They can select their preferable property effortlessly.
o Students are also given the opportunity of becoming property owners after their study by buying properties on the platform.
o Resale options are available which allows users to sell their property whenever they wish in the open market.
HOMT coingecko information(Trading on probit)



LINK: https://www.coingecko.com/en/coins/hom-token
Conclusion
HOM LTD is taking real estate to another level by being the first to digitalize student housing property. No longer will students worry over where to put their heads after admission into schools. The use of an agent to secure an accommodation which always incur additional charges will be eliminated. Students can check for availability, lodges, room facilities and even pay for the room from any part of the world. Holders of HOM tokens also have access to numerous opportunities on the platform. Being part of the ecosystem gives them the privilege of listing or buying properties on the HOMT platform. Digitalizing student housing property will undeniably expose the students and investors to many benefits across the HOMT ecosystem.
You can check through HOMT website and project links to learn more about the project.
LINKS:
🔗 WEBSITE
🔗 WHITEPAPER
🔗 MEDIUM
🔗TELEGRAM
🔗TWITTER
🔗Facebook
🔗LinkedIn
🔗YOUTUBE
Writer's details :
Bitcointalk username : cryptodammy42
Forum Profile: https://bitcointalk.org/index.php?action=profile;u=2718819
POA link: https://bitcointalk.org/index.php?topic=5250951.msg54938009#msg54938009