Here's Why I Won't Use My Real Name On Voice (And Anywhere Else)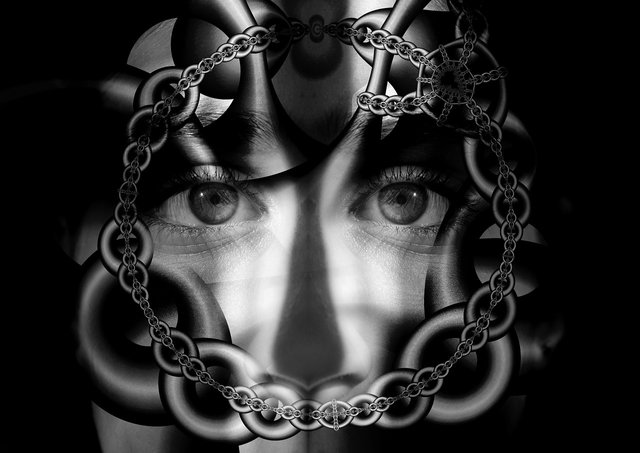 Voice has started, the new social media application on the EOS blockchain. I'd like to try it, of course, I'd like to see with my own eyes if it's better or not, different or not than Steem, Facebook, Twitter, and others.
I am the hilarious John Smith
I filled their form and I am waiting for access to the new Voice.com, the EOS version of Steem, the Steem 2.0, the new hype of the EOS fans. Of course, I put a fake name, as I almost always do, if I can. They still don't answer me, maybe they realized this "John Smith" is not the John Smith they are waiting for?
Why I don't want to put my real name? Imagine my boss sees I was sharing a lot of things on Facebook in the last year. That's why I don't share anything on Facebook, ultimately, nor on Twitter or LinkedIn. Except for some special cases. And there is my angry ex-girlfriend, and… some other strange people.
I'm minimalist, I'm poor
Imagine my boss can see how much I'm working here on Steemit and how much for him and becomes jealous. Or some people see exactly how much my account is worth. Maybe somebody would think I'm rich and could rob me.
In fact, I'm a dolphin, clearly, I have a lot of Steem compared with other people, minnows. I'm investing but I have no car, I don't go to restaurants and I have credit on my small flat… In reality, I'm relatively poor.
I'm fearless
I can imagine some night I drink beer with friends and get very fearless. Then, I make some critical comments about some important people, the far-right parties, the far-left parties, or about some dictators. I'm not living in a dictatorship, now. But what if in 5, or 10 years, my country changes? Pushes to far-right, or far-left?
We are living in times never seen before. Changes are very quick, who knows when the time of a Police of Thoughts comes. The blockchain, allegedly, preserves the data, every one of your moves, every comment, every post, every like, forever. I believe it, I think blockchain lasts forever. What has positive and negative sides. I prefer to hide my identity.
I'm (healthily?) paranoid
Am I paranoid? Maybe. But there are countries on Earth where you can still die for your political conviction, your religion or your nationality. Butchers called politicians are running free and able to kill hundreds or thousands of people a month and the international community makes nothing about it. Never say never.
Maybe if most of my friends and colleagues, family members were on Voice I would enter with my real name – but also avoid posting. Being quiet, listening or exchanging phone numbers if I want to communicate with somebody. (That doesn't mean phone lines are always safe.) I can still share my thoughts on Telegram. Or not?
Until then, let's see if Voice accepts me as John Smith. If not, maybe as Tom White, and with another e-mail address. Only to look around.
(Photo: Pixabay.com)