Big take-off bitcoin cash 💰
The total cost of bitcoin and its fork exceeded $ 3500. But only the users who held bitcoins at the moment of fork in the stock exchange accounts can trade the new crypto currency.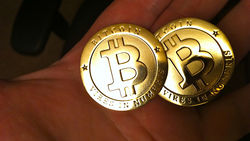 The capitalization of altcoin, which resulted from the separation of the alternative chain from the bitcoin network on August 1, rose to $ 10 billion, but later corrected to $ 8 billion.
The volume of trading in the new currency exceeds $ 380 million over the past 24 hours. According to this indicator Bitcoin Cash takes the third place in the ranking of CoinMarketCap after bitcoin with $ 1.2 billion and Ethereum with $ 790 million.
The Bitcoin Cash rate on the Bittrex exchange jumped to $ 1,470 at 15.30 UTC (18.30 GMT), but almost immediately began to adjust and returned to $ 790. At the Kraken exchange, the Bitcoin Cash rate exceeded $ 800, but then fell to $ 700. The lowest rate Bitcoin Cash demonstrates at the Bitfinex exchange, as of 20.20 Moscow time it trades at $ 410 per coin.
Against the backdrop of the excitement of traders in the new crypto currency, other altcoins continue to remain in the flat zone. While traders are interested in how to multiply their assets with the help of "free" coins, and those owners of new tokens that kept bitcoins on "cold" wallets during the hard-core wait for the exchanges to allow the entry of funds into Bitcoin Cash.