Presearch
Hello Steemit friends
The Nasdaq stock is classified as the largest US investment in the currency of presearch smarter investments of 2018 and make it a more of
neo and lisk and steem.

https://www.nasdaq.com/article/20-cryptocurrencies-to-bet-the-house-on-cm970332
Presearch currency the currency in circulation to pay you search tool for use in the search instead of Google and in the coming phase will be presearch independent of the Google search engine. The idea of a new currency and strong and will have the effect of making the price in the sky.
We can get beautiful presearch currency boasts a very simple and easy to follow terms.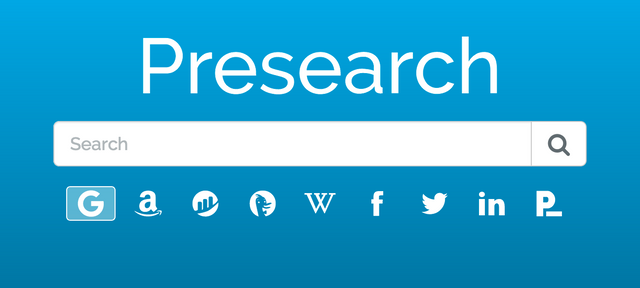 1-To register get 25 pieces in your
*Requirement: you must register a link referring to get it.

https://www.presearch.org/signup?rid=147687
2-after you register you can get 8 additional parts every day
*Requirement: to search seriously and only two account from the same IP range is not more.
3-you can deploy your url and get 25 pieces of each person register
*Requirement: The person must have an assignee has the collection of 100 pieces in its account and the work of the site in 60 days. This is if endeavored to explain the value of profit from this currency well each of you all of the Register logically understood the value of this currency will not leave.
WHAT IS PRESEARCH?
Read more : https://www.presearch.org/about
Thank You for reading my blog! If you'd like to see more content soon,
Follow Me: @eladnan
🌞Thank you for all your supports.