How TheFutbolCoin Is Helping Professional Football Clubs To Earn More Revenues From The Attention They Command In The Football Industry
![Screenshot_2021-03-10-09-12-34-11.jpg]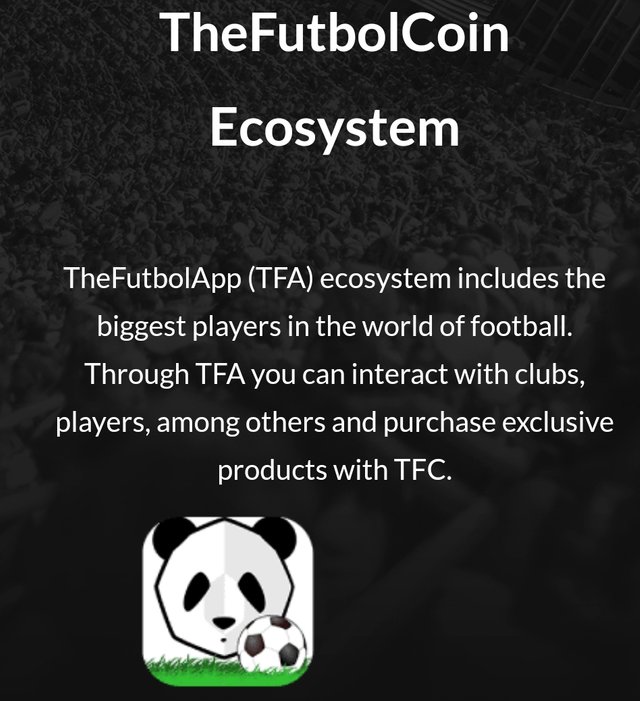 photo credit
You tend to have someone's attention before successfully getting the person to do something for you. Likewise, professional football clubs need to start taking a huge interest and making important moves to make more money from the huge attention they command in the football community.
It is abysmal that professional football clubs have millions of followers on social media, but they don't have millions of dollars in their bank accounts.
With the way things are currently going in the football industry, social media platforms like Facebook tend to make more money than professional football clubs make.
So, if professional football clubs must earn more revenues from the huge following they have on social media, they need to start solving some of the existing problems that make them to lose money.
TheFutbolCoin is a brilliant solution to resolving most of the current challenges faced by football club sides. These clubs can now tap into the booming crypto industry, where the dedicated TheFutbolCoin (TFC) would be used as the primary means of paying for football-related services and goods.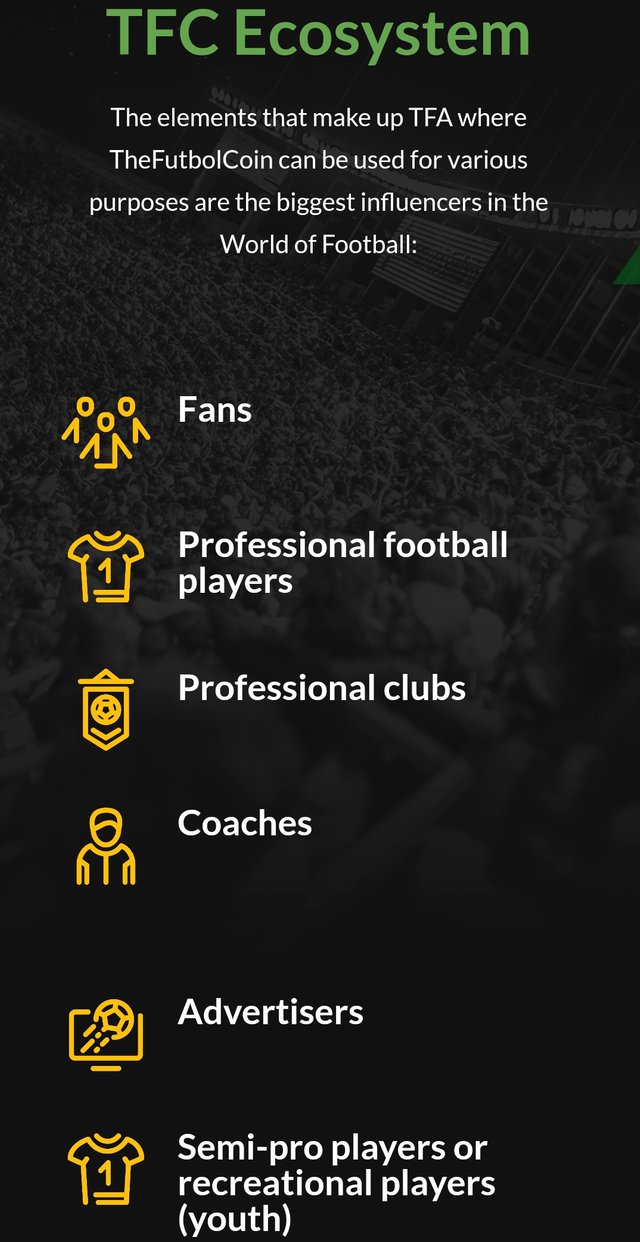 photo credit
Also, TheFutbolCoin (TFC) would be used for many in-app purchases that would be offered by merchants and service providers in the broader TheFutbolCoin ecosystem.
Enabling a Digital Economy around Football
The goal of TheFutbolCoin (TFC) is to enable and empower most of the participants in the football industry to create a digital economy where crypto coins would be used to facilitate most of the transactions in the football sector.
TheFutbolCoin (TFC), would among many other things, be used for paying for goods and services that are offered by merchants and service providers in TheFutbolCoin (TFC) app.
TheFutbolCoin (TFC) will also be exchanged or used to enable football-related transactions that are offered in TheFutbolApp.
Some of the activities supported by the coin are:
Paying registration fees
Placing adverts on TheFutbolApp and
Buying tickets
A Football App for the Football Industry, until now, there hasn't been a single or unified mobile application that is dedicated to football-related activities.
What this means is that you can only keep up with the latest football news and trends if you source for information from different sources.
That is one of the reasons why football lovers want to use TheFutbolApp. From this mobile application, you can overcome most of the problems attributed to traditional mobile app ecosystems, such as Twitter, Facebook and Instagram.
At the same time, you would not be bugged when having private and public discussions on platforms like WhatsApp and Viber.
In place of those, TheFutbolApp empowers you to seize the opportunity of using its single mobile application that serves different segments of the football market.
Concluding Thoughts
Sports aren't discriminatory and are not meant to favour one people more than it favours the other people.
Football is one sport many people love, and they show that by supporting different clubs and professional football players.
The key to making the most out of the passion of these football fans and enthusiasts is to provide a thriving where this passion and energy for football can be maximized and rewarded TheFutbolApp
and the underlying digital asset, TheFutbolCoin (TFC) provide just that.
For further information on this project, please, check the below links;
Website
Whitepaper
Telegram
Twitter
Facebook
App Store
Author's details
Bitcointalk profile link
Proof of Authentication