Japan: Investment Courses For Senior Citizens & Bitcoin Loan Services!
Japan as a nation continues to surprise me when it comes to their policies around cryptocurrency and how it's people and corporations are starting to look at this industry.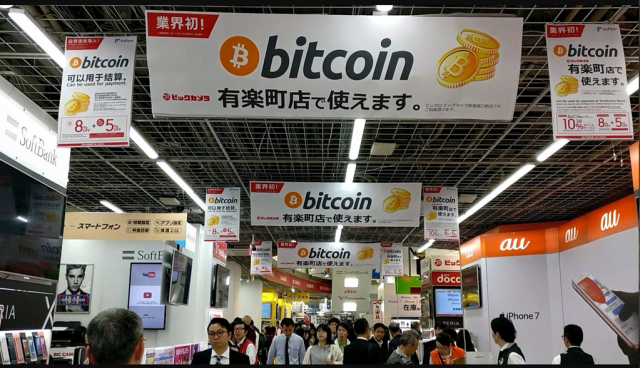 Source
Many senior-citizens and adults in the Japanese economy today are increasingly interested in investing in cryptocurrencies. To this effect Japanese Cryptocurrency Support Center has developed a new course that will allow senior citizens to learn more about cryptocurrencies relatively easier and enable them to participate in these new markets.
This is the first time a course on virtual currency investment is being offered by the center. It's surprising how something like is is even available to the citizens of Japan while in India we just ban things without due consideration.
According to Bitcoin Exchange Guide, the center explains their program in a post:
"For beginners who do no know how to buy virtual currency, we will instruct them carefully from the beginning, including how to use a personal computer." They also stressed the following: "Even if you are inexperienced, even if you are not good at personal computers, you can start investing in virtual currency during the course period."
The centre will also educate users on using crypto wallets, safe guarding their keys, sending and receiving cryptocurrency. It also plans on teaching users to retrieve keys incase they lose it. The idea is to teach seniors the correct ways of going about this industry and learn it as easily as possible.
It's amazing how in 2018 Japan is enabling these things for their citizens by allowing private and corporate entities to forge ahead with new technologies and financial investment avenues and make new economic progress.
Cryptocurrency Loans
Abic Corporation is an established Japanese company that has announced the launch of its Bitcoin loan service. It will provide loans to people with Bitcoin as a collateral.
Bitcoin secured loan is a service where [customers] can receive loans using bitcoin as collateral as its name implies, but it is Japan's first service to receive [crypto-secured] loans in Japanese yen.
Abic Corporation will provide crypto-loans to both businesses and individuals. They annual interest rates will range from 2.98% to 15.0%. Loans can be borrowed for a period of one month and 5 years and it can be repaid in upto 50 instalments with no pre-payment penalties.
Loans can be borrowed between 2million yen and 1 billion yen and the delinquency fees are about 20% annually.
Here's an overview of the company that is providing these loans. However, Googling doesn't throw up a lot of information on it. Nevertheless, it's great to know of the possibilities in Japan that the rest of the world could follow.
Dear readers, what do you have to say about these developments in Japan? Is something similar going on in your country?
---
If you like my work kindly resteem it to your friends. You may also continue reading my recent posts which might interest you:
---