I created a mobile version of Coinmarketcap.com 📊
Install:
Android: https://play.google.com/store/apps/details?id=io.coinmarketapp.app
iOS: https://steemit.com/cryptocurrency/@hansen7/coinmarketcap-app-yes-this-is-how-you-get-it-on-your-phone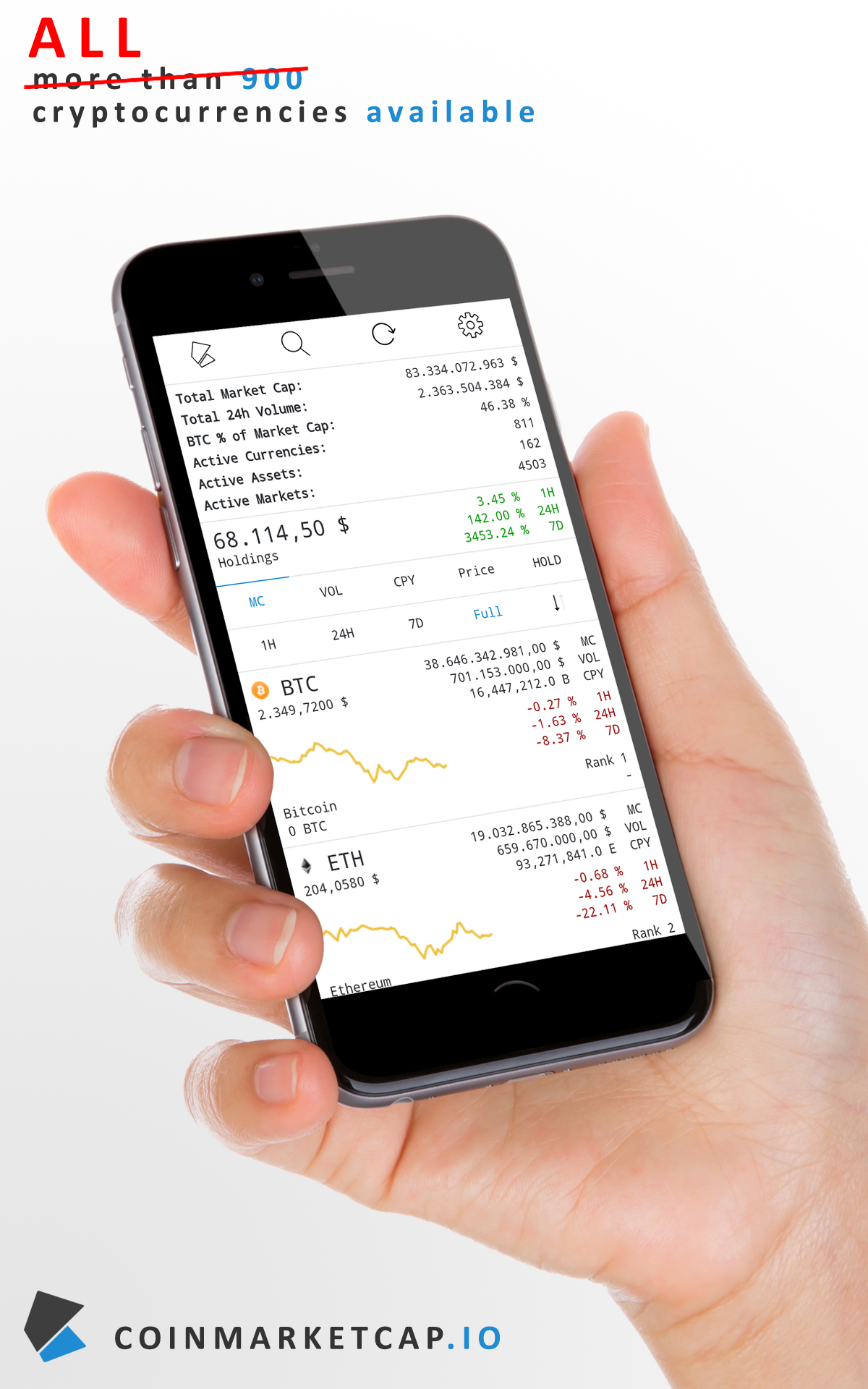 📉FEATURES:
✓ Portfolio Overview: View all your blockchain assets at once, and find detailed information on each coin. Having a clear overview of the cryptocurrency market can drastically help anyone.
✓ Charts for BitCoin and all AltCoins.
✓ Dark Theme for better and classier look of bitcoin and cryptocurrency values.
✓ Global Coverage: View your portfolio in BTC, AUD, BRL, CAD, CHF, CNY, EUR, GBP, HKD, IDR, INR, JPY, KRW, MXN, USD, RUB.
✓ Accessibility: CMCIO supports multiple operating systems and browsers.
✓ Create a free anonymous account and have a great tool for your cryptocurrency investments.
✓ Refresh button for live data on cryptocurrency exchange rates.
What do you think?
Follow Me for More Updates :)