🔔 ALTBET RELEASES IT'S MUCH-AWAITED ESPORT BETTING PLATFORM - ABSOLUTELY BREATHTAKING 🌠 🌠 🌠
ALTBET, one of the most exciting betting platform has released it's much awaited ESPORT betting platform and it looks stunning. The platform makeover, response time and in-depth match history gives an insight to placing thoughtful bets. There are many games in the pipeline to be added soon. To name a few, League of Legends, DOTA 2, HOTS, OVERWATCH, HEARTHSTONE, STARCRAFT 2 etc.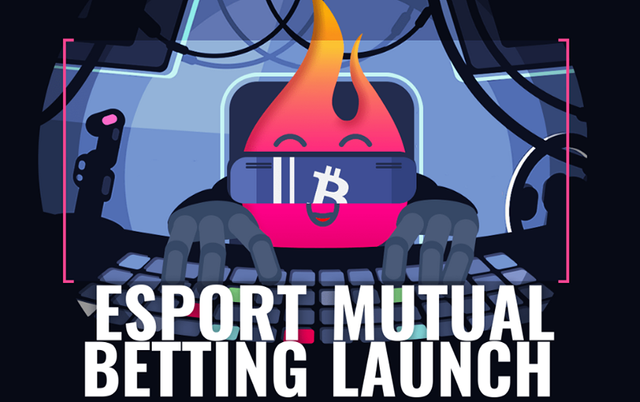 Currently, the ALTBET platform is running COUNTER STRIKE: GLOBAL OFFENSIVE hosted by WORLD ELECTRONIC SPORT GAMES championship, NSG Eastern, ESEA MDL and many other prominent championships and twitch streamers. Bets are active and matches are almost always available to play. Do not miss your spot.
Take a look at these stunning screenshots.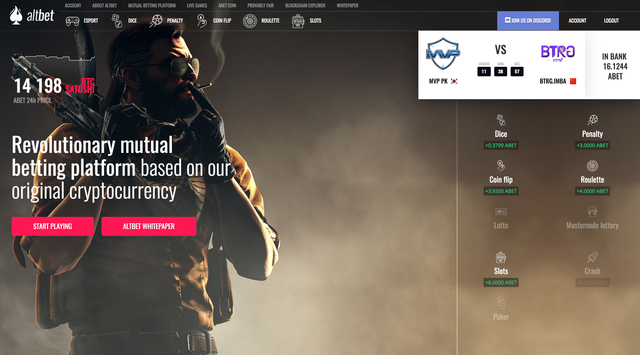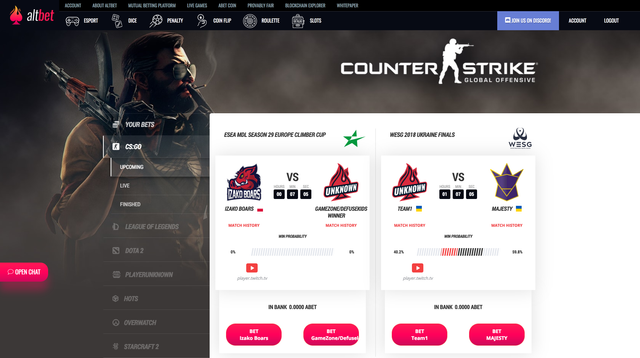 📜 Here's how you can place your bets.
Download your wallet here
Generate a wallet address and Copy
Click on the Sign Up link
Paste your wallet address in the empty field and generate a seed
Save your seed [IMPORTANT]
Congratulations! Now you have your account.
Now buy some ABET at CryptoBridge
Make a transfer to your ALTBET account
You are ready to place your Bets.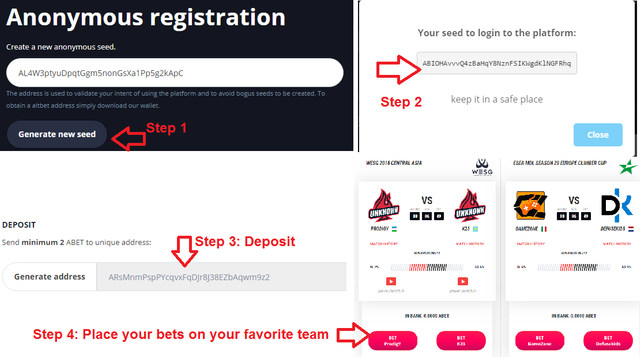 For extended monitoring features you can join the official discord where the ALTBET bot will display all the bets above 8 ABET - The same is displayed in the wallet as well.
✅ There is more to ALTBET
A month ago, I published this blog where you can get to know in-depth about ALTBET and it's future prospects, investments, rewards and gaming features. Besides it newly launched ESPORTS betting platform ALTBET also offers DICE, Coin Flips, Penalty Kicks, Roulette and Slots.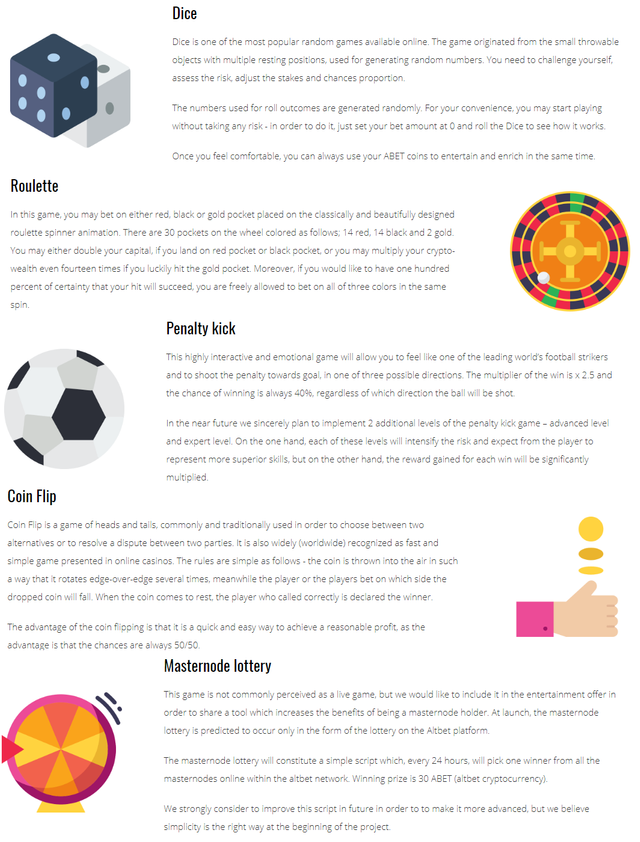 🚀 ALTBET is making Buzz
ALTBET was the top most performing announcement on Bitcointalk for the month of November which somewhats represents the user interest in the project. Altbet with their ground breaking partnerships and listing with Midas, Trittium, Coinstats, Coinmarketcap, GIN, Dachex, Crypto Masters, MN pro, Host MN in a short span of time has created a lot of buzz in the Crypto sphere.
Following are some encouraging stats that supports the above claims:
| Label | Value |
| --- | --- |
| Placed bets | 264520 |
| Wins | 132895 |
| Total Unique Visitors Last month | 16318 |
| Max Unique Visitors per day | 1,731 |
💰 Win Free ALTBETs
Would you like to earn some free ALTBETs? Participate in the official Gleam contest and win free ALTBETs worth approx $2500. Are you a writer, Videographer, Artist, Streamer?
If so, this is for you: https://gleam.io/5ev7C/altbet-contest
Note: Hurry up only 10 days left to announce the results.
Useful Links
WEBSITE: https://altbet.io/
WHITEPAPER: https://altbet.io/go/whitepaper
EXPLORER: https://altbet.io/go/explorer
GITHUB: https://altbet.io/go/github
WALLETS: https://altbet.io/go/wallets
DISCORD: https://discord.gg/t7xNPJ
TELEGRAM: https://altbet.io/go/telegram
TWITTER: https://altbet.io/go/twitter
:۞:••:۞: Thank you for Reading :۞:••:۞:
---
Recommended Crypto Services
FIAT-Crypto Trading || Crypto-Crypto Trading || DEX Trade || Trade High Risk/Profit Coins