🌠 DMB - Digital Money Bits, Your Solution for Reliable Cross-Border Remittance Industry | DMB BUNGEE - Transaction Recall Options | 75% MN ROI 💰
Digital Money Bits (DMB) is a young cryptocurrency project that is just recently launched and holds a massive potential for investors and merchants. DMB is Built by a team of blockchain programmers from the Philippines. DMB is based on scrypt hashing algorithm. Primarily, DMB is designed to alleviate lack of liquidity and is intended to be accessible by the least advantageous levels of society.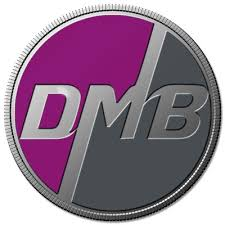 We all know that the Blockchain technology is revolutionizing the remittance industry for the unbanked. Those who are not familiar with the global remittance industry may be surprised to know that it is a multi-billion dollar market. The world bank estimates that officially recorded remittances to developing countries amounted to $466 billion in 2017.
This is where DMB currency see an opportunity to streamline the process by removing banks all together. This is made possible by the blockchain technology, the same technology that powers Bitcoin – and us. xD
🔔 DMB BUNGEE – THE FIRST OF IT'S KIND
It's been a long time since I have ventured into cryptocurrencies. I have read and reviewed dozens of projects but nothing makes me as exciting as this feature. This is something I am looking forward to anxiously. So, what is DMB Bungee and what does it offer?
📜 Let me ask you a few questions first;
---
What if you sent the payment to a wrong person/wallet?
What if you send the payment to an abandoned wallet address?
What if you were dealing with someone, you sent the payment and then he/she backed off the deal?
What if you were dealing with someone, you sent the payment and then realized that you want to back off the deal?
What if you send someone the payment and he/she claims to have lost the access to the wallet address?
I think many of us have been in a situation like that at some point. But given the current blockchain technologies available, what would be the recourse for you? None, except for requesting the person you send the amount to but even then there's no solution for the abandoned wallets. Then why not use a solution that overpowers the transaction and gives you the maximum power to control your resources and be your own bank/remitter – after all blockchain was meant to empower you and not turn you into a helpless being.
If it was mandatory for you to jump off a bridge would you jump with no precautionary measures or rather use a Bungee cord? I'd prefer the later and I am sure you too. That's exactly what DMB Bungee is meant for, you can pull off your transaction just in case any of the above unwanted situation appears.
📰 So, how does it work?
---
Let's say, user A desires to send funds to user B for which confirmation of receipt is needed. Here's how it would go;
User A configures the payment in his DMB wallet and enables the Bungee Recall Option, inputting a claim code and sends the transaction.
The transaction is then broadcast to the masternodes, which reaches consensus on the requirements needed to process the transaction.
User A then contacts user B and provides him the claim code. This could be anything from a simple word to a much more complex alphanumeric string used for greater security.
User B opens his wallet and then pending transaction tab. He select the transaction from user A, and enters the claim code.
The claim code is broadcasted to the masternodes, which then release the funds to user B wallet.
Just in case, the code is not entered correctly (after a set number of attempts to allow for typos), or if it is not claimed within a set time interval (Let's say, 24 Hours), it is then re-broadcasted back to the user A wallet.
The DMB Bungee would be the first implementation of this sort of system in a blockchain project and would go a great distance toward making blockchain usage friendlier for average users. Sending digital currencies is often as irrevocable as jumping off a bridge you wouldn't do that without a bungee cord, so why should you make a payment without one?
DMB Cares - Charity Work


DMB does a lot of noble work in the outskirts of Philippines. The team takes keen interest in the charitable work and consider it as one of the core functions of the DMB ecosystem. Currently, they are helping out young needy students by providing free school materials in Malasakit. Fore more details, you can visit here.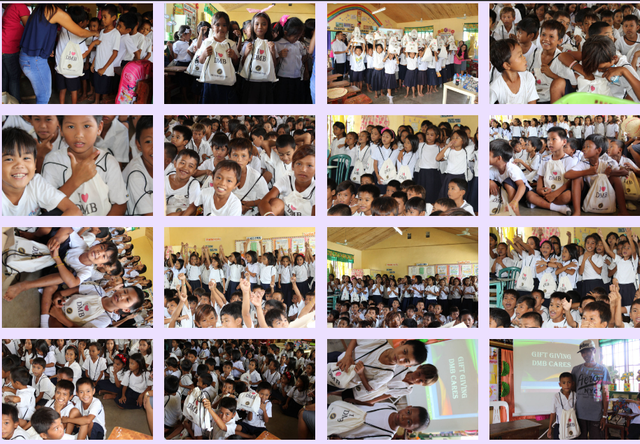 Coin Specs - Masternode Performance
DMB is a POS/Masternode coin with scrypt-based hashing algorithm. DMB requires about 100,000 coins as collateral to run a masternode - going by the current price that should cost about $542. It's always a good idea to have a masternode than to keep your coins idle in your wallet for nothing. The current ROI is reported to be 75% per annum.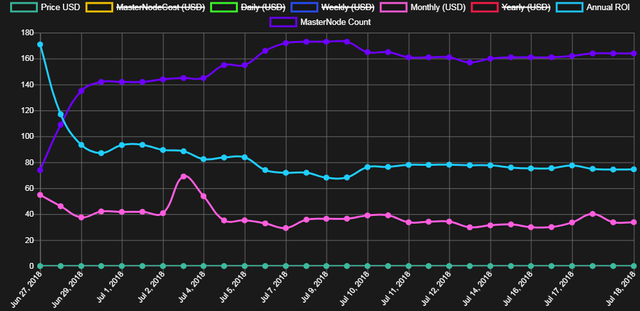 As of now there are a total of 164 masternodes with a total of 16.4 Million coins locked in masternodes. Which leaves a very limited supply in circulation for trading and other purposes. If you would like to setup a masternode, this detailed guide should help you with getting started.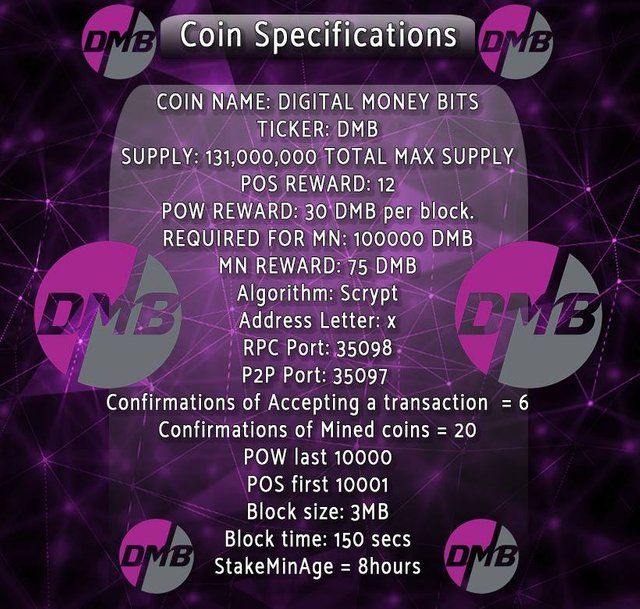 I think that's pretty much it, if you would like to know more you can visit any of the following resources and get in touch with the team or drop your question below. Also, do not forget to drop your feedback. I would love to hear what you think about Digital Money Bits.
:۞:••:۞: Thank you for Reading :۞:••:۞:
---
Recommended Crypto Services
FIAT-Crypto Trading || Crypto-Crypto Trading || DEX Trade || Trade High Risk/Profit Coins