LightPayCoin [LPC] 🚀 – ATMs and contactless NFC payment coin with great ROI 1500% and daily volume 500.000$, daily income 400$ [THE FUTURE IS HERE]!!!
Lightpay Coin (LPC) was launched on 29 of May - still a very young project. LPC works upon a Proof of Stake/Masternode based reward system. LPC coin that will differ from others, simple use, multi-functionality, security, and most importantly a new technology of NFC contact-less payments with the ability not only to pay for goods, but also cashing LPC through ATMs to USD, EURO and POUNDS.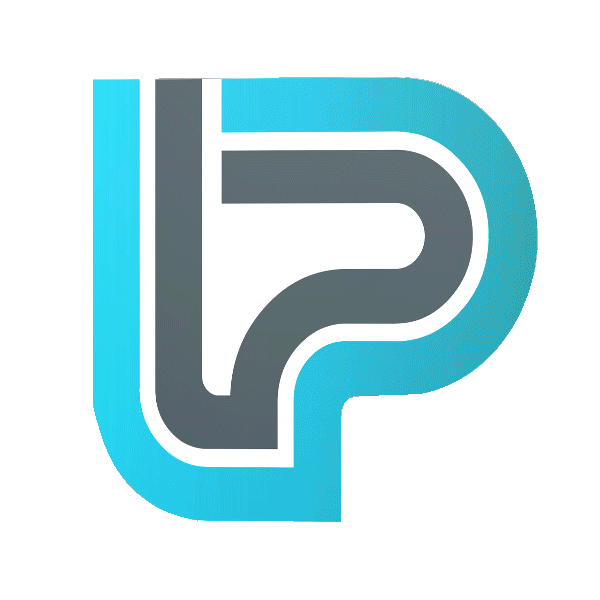 LightPay Coin (LPC) is a new type of coin that combines the achievements and innovations of previous generations of coins. LPC did not just create a coin to bring it to the market, exchange or merchants. LPC team created a coin that will enable people and every coin owner in particular to feel its uniqueness. With daily use LPC people will be able to feel its advantages.
LPC contact-less payments use NFC (Near Field Communication) technology, each LPC investor will be able to download the application from the Play Store and install it on their phones, hopefully at the the end of summer or early autumn to pay for different goods, services or exchange LPC at ATMs for USD, EURO or POUNDS.
LPC marketing team has representatives in about 7 countries at the moment including USA, UK, RUSSIA, UKRAINE, SOUTH KOREA, JAPAN, INDIA and this is only the beginning.
🔔 Cooperation With University of Central Florida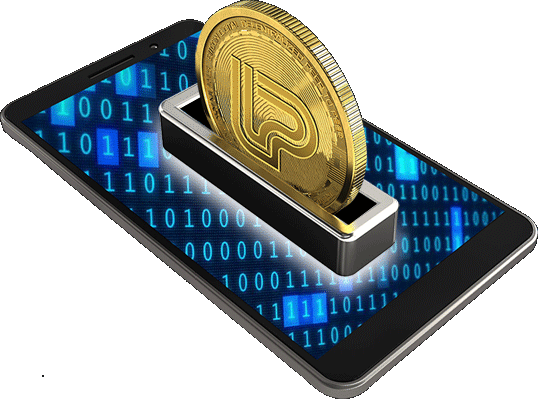 LightPay coin has just recently signed a cooperation deal with the University of Central Florida to improve the grounds for contact-less payment systems. LightPay and UCF (University of Central Florida) will cooperate in the implementation of contact-less payments using NFC (Near Field Communication) technology on phones Android and IOS devices, as well as the installation and launch of the first ATMs in the United States. LPC team plans to hire best developers/Programmers from the University who will work on for improvement in the LPC blockchain and other similar functions.
🔊 Exchanges And More...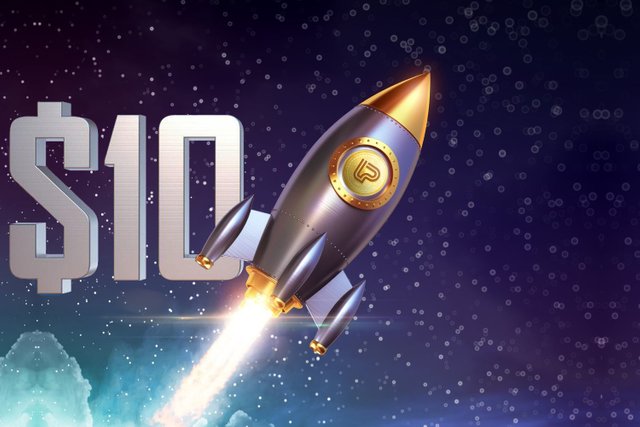 LPC is a privacy oriented coin with PoS/MN reward system. Lightpay coin has already launched their Windows, Linux, MAC, and Android wallets.
As of now, LPC coin is traded on about four exchanges, CryptoBridge, Stocks.Exchange, SoutchXchange and Escodex with a daily Volume of about 500.000$ and total Marketcap $5,183,842 USD. LPC coin has stable price 10$/per coin.
It is expected that LightPay coin will be added to CoinExchange market in the current month and to Cryptopia in the subsequent month i.e August.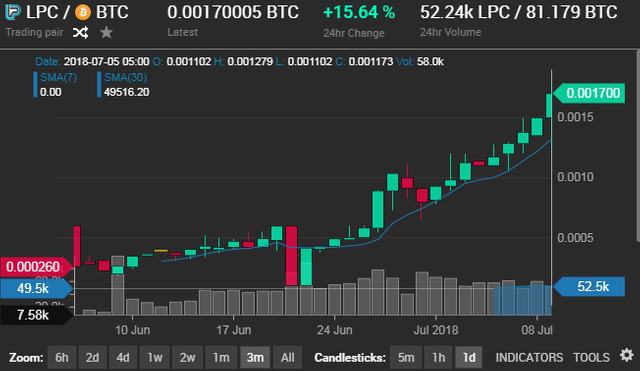 Sweet steady growth right? It's a dream market run with no sit-backs so far.
📰 Coin Specs/Stats
Here's a breakdown of some important must-know coin specs;

💰 LPC and The Future
LPC plans to participate in the Blockchain World Conference in Atlantic City that is scheduled on July 11th -13th. LPC is on the list of sponsors of the conference and paid a whooping sum of 10,000$ for the same purpose. The plan is pretty simple to get more partnerships and get the brand name out there.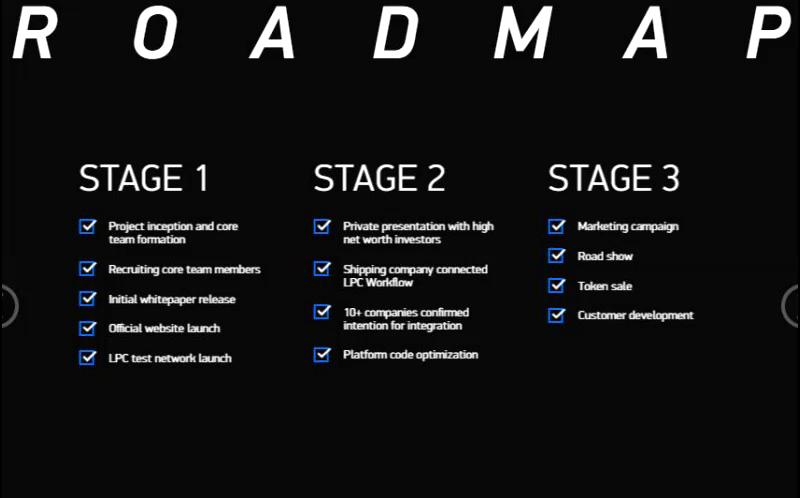 CEO/Co-Founder of LPC, Damon Bryant, PhD, will be featuring on the main panel to talk about LPC and their future plans. This is the same panel that will feature other notable cryptocurrency leaders such as John McAfee (Keynote Speaker), Patrick M. Byrne, Matthew Herrick and many others. The conference will be streamed to approximately 25,000 people live across the world!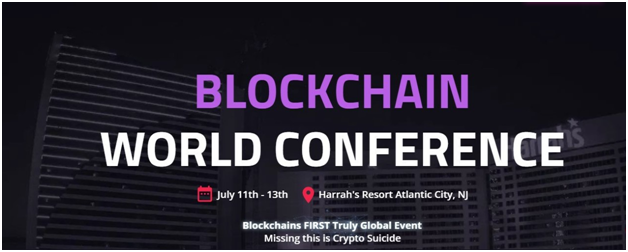 In August LPC will be listed on Cryptopia and in Autumn on KuCoin Exchange. During the same period several contracts will be signed with different merchants and Banks to process payment cards and activation of Android and iOS applications for contact-less payments.
Just recently, LPC team signed a deal with CoinInfo News, CoinCodex, more than 25 YouTube channel, Masternode statistics websites and cryptocurrency news websites to spearhead the marketing campaign and create a buzz.
I have heard that LPC team is currently shooting a film about LPC achievements for the month, the film will be released next week. You will be able to watch it on their YouTube channel. For now, let's take a look into their latest LPC promo film.
If you still don't understand, this latest interview with CEO/Co-Founder of LPC, Damon Bryant should help clear some of the concerns and a little bit insight to the future.