PAC [People's Alternative Choice] - 🔊 Fledgling digital currency $PAC attracts top tier Silicon Valley talent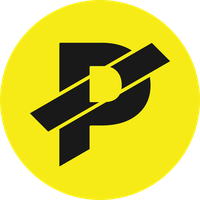 $PAC is a third generation peer to peer cryptocurrency. Built for the people, lead by social governance. $PAC aim to become the most efficient and user-friendly cryptocurrency that is available globally. Interestingly, $PAC is not new to the Crypto game at all. The journey starts from back in the 2013 when cryptocurrencies were a little known commodity.
🔔 $PAC is Rebranded And It's Reigning
Originally founded in 2013 by William Corliss as the Pacifica Nation's official coin. Almost exactly four years later the Crypto community rebranded and relaunched PacCoin. The coin was launched with a new purpose and direction. The present day coin now stands for the People's Alternative Choice coin. The PacCoin network of developers has joined hands together with the community to bring PacCoin back into the top of the Crypto world.
🔊 ...And Now The GOOD Things Are Happening
Just recently, $PAC announced that Joel Lunenfeld, previously Vice President of Global Brand Strategy at

is the first of the most recent appointments on the advisory board for the $PAC project. Also joining the team is Chris Gomersall, former Creative Strategy Lead for

. This once fledgling project which, no less than 7 months ago was ranked at the very bottom of CoinMarketCap's list of digital currencies, soars to a

spot amidst the Crypto carnage lead by Bitcoin in the global market.

In the words of Joel Lunenfeld;
The power of PAC is the community driven purpose. A network effect can drive governance, ideation, and co-creation from our community. We are excited to see the many uses and applications of $PAC our users create.
Chris Gomersall, Ex Creative Strategy Lead at Facebook and Instagram, and former marketing agency executive, provides the necessary experience to take $PAC to untouched markets and to solve the issue of mainstream adoption faced by many cryptocurrencies in the space.
Both Joel Lunenfeld and Chris Gomersall brings a new life to the PAClyfe, one of the main roadmap objectives for $PAC. Developing a social media platform is no joke and this is where both of them will prove handy along with their years of experience in the social media sphere.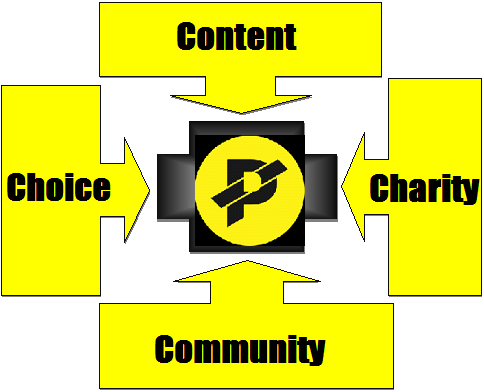 PAC's four C's
📇 Roadmap
$PAC's value proposition is strengthening day by day. In fact, $PAC is quickly overtaking other projects in the crypto space that have been around for far longer and this bodes well for future adoption. Here's a snapshot of the planned future.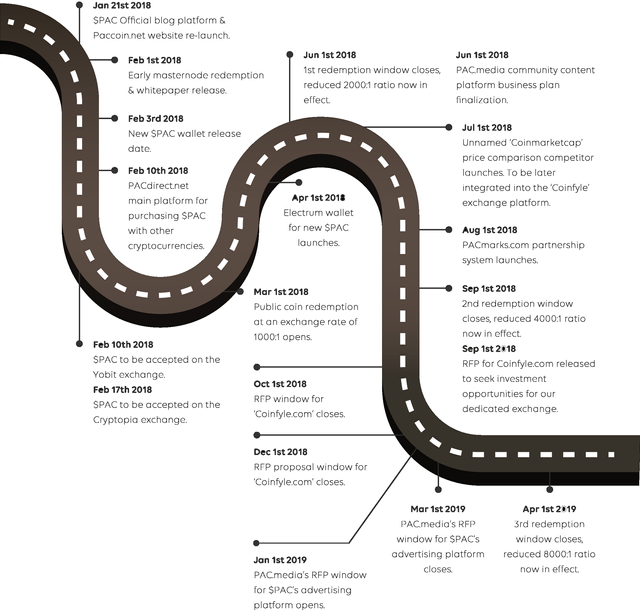 📰 Coin Specs and Stats
| Label | value |
| --- | --- |
| Mining Category | Masternode+PoW |
| Algorithm | x11 |
| Blocktime | 150 Seconds |
| Block Size | 2 MB |
| MarketCap | $28.57 Million |
Masternodes are not just a regular stream of income but also helps in time like these when the Crypto world is bleeding across the board. You may not always make money with HODLING or Trading but with masternodes your bank balance increasing constantly at a certain rate.
$PAC masternode ROI is currently about 95.28% with a total of 49.2% coins locked in the masternodes. For more in-depth details kindly visit Masternode.Online.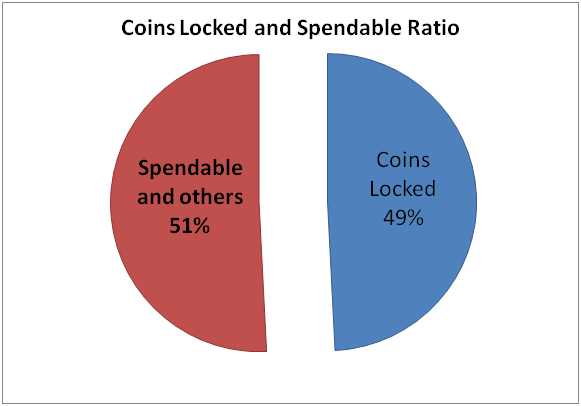 If you would like to get a masternode or grab a few $PAC, you can either buy at Coin Exchange, Cryptopia or Crypto-Bridge.
It is clear, that from the most recent induction to the team and the potential partnerships and connections available, this project is certainly gearing up for a significant run within the cryptocurrency world. 🚀
I guess that pretty much it for now, if you would like to read more in-depth about $PAC visit their whitepaper here or visit $PAC webpage. If you have any questions you can drop them below or reach out to the team on any of the following social platforms.



:۞:••:۞: Thank you for Reading :۞:••:۞:
---
Recommended Crypto Services
FIAT to Crypto Trading || Crypto to Crypto Trading || Trade on DEX