How to Easily Secure Your Favorite Cryptos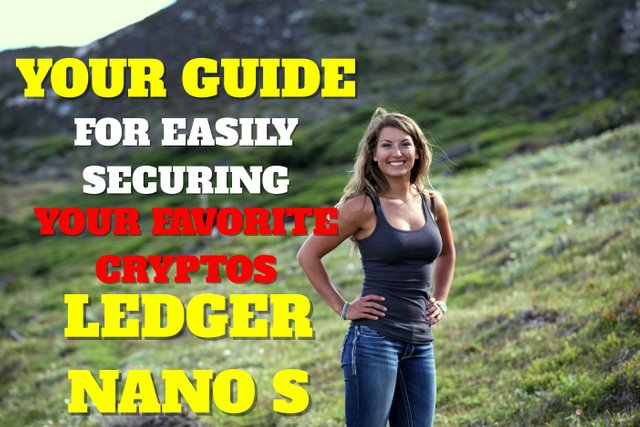 Hardware wallets are great, they're my favorite way to store crypto because they match security with ease of use.
With a secure pin code and a physical device, this makes it all the more difficult for hackers to get a hold of your valuable investment.
There are a few different options these days for hardware wallets and they all do more or less the same thing, they give you the ability to move your cryptos onto a device that cannot itself access to the internet.
integrates the abilities of ShapeShift so that you can make trades right on your device so you don't have to move them onto an exchange.
offers a wide range of support for different cryptocurrencies that you can store on it. (Although you are limited to storing only 5 out of the total number of options on each Ledger Nano S, you can always store an unlimited number of each crypto on it.)
If you're considering purchasing a Ledger Nano S, Here is a Link so you can browse through their website and see all that they have to offer.
They make for a GREAT Christmas Gift for your crypto-loving loved ones ;)
If you have already purchased a Ledger Nano S, here are the steps to successfully configure it.
Best practices include:
DO NOT purchase ANY hardware wallet from Amazon.com. You don't know who had it before you, or if it's been tampered with. It's always better to purchase directly from the official, reputable source.
Choose an 8 digit pin code that you do not use for any other website or bank account.
Write down your pass phrase, do NOT type it and save it on your computer or any device that has internet access.
Write down your passphrase correctly and in the correct order, this is what will enable you to still gain access to your coins if your device ever gets lost or damaged.
DON'T LOSE YOUR PASSPHRASE OR FORGET YOUR PIN CODE!
Check out this video for helpful tips on how you can take full advantage of this hardware wallet and all of the cryptos you can store on it.