Saved some money to invest in crypto !
Hello my fellow steemians i hope you guys are having a wonderful day.
Last year i invested 2,000 euro in crypto and i boght ripple with 1k euros and the other part went to ethereum classic and iota and holded the coins for quite some time.
I ivested those money back in april of 2017 and sold the coins on january.
I was able to earn really good because i bought xrp for 0.28 cents that was my bestbuy and i also profited from etc and miota too.
For me it was a wonderful year because it gave me a car and vacation in antalya hehehehe
Whatsoever... This year i did not invest in anything yet and i saved some money from time to time just to have them ready if prices go really low.
I was able to save this amount (750 €). Watch the picture below: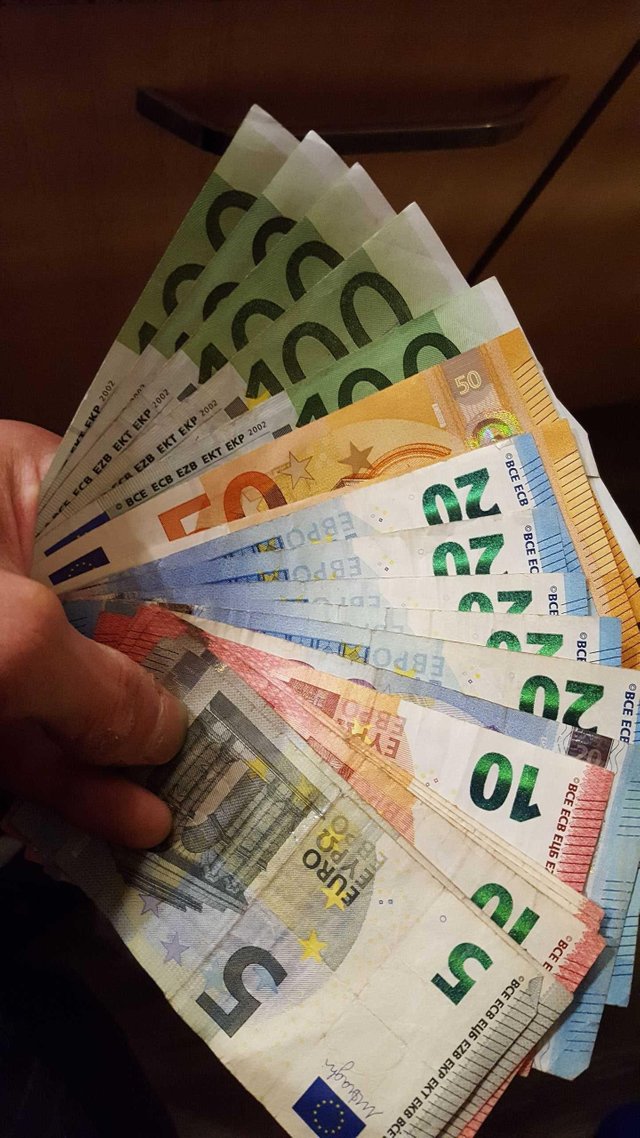 Those money i saved were mostly tsome tip that i got while working and half of them came from extended shifts of work 2 days a week.
I told my brother i'm about to invest in crypto again and he gave me 100 chf (switzerland frank) and they look pretty. I love them. You can also watch those yourself below: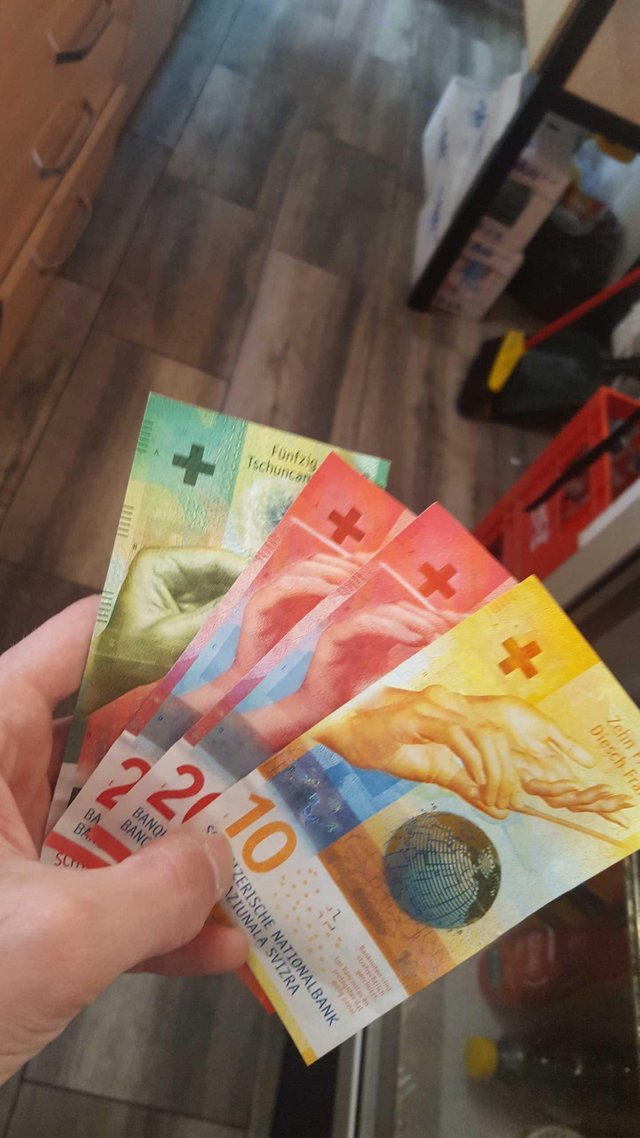 I also aded more and made it 1k so i will invest it this year and i'm ready to make the move but i'm just making plans what to buy and hold.
I'm also planing to buy some steem and power up so i can have a better vote power to support my friendly followers and other good content.
However. I decided to buy Ethereum, Digibyte, Siacoin, Cardano, Litecoin and Steem.
I will use steem to power up and i'm planing to put other cryptos on hold.
Normaly people do not share this information nowadays but i want to show my opinion to my respectful followers and also take advices from all of you so please let me know your opinion in this case.
What would you have invested and why ?
Any advice is welcome. Please do not hesitate.
Let me know about anything that's roaming around your brain...!
Allright i'm outta here.
Peace & full steem ahead.