In Sweden, a wind turbine generates crypto currency to finance climate research
The New Zealand artist Julian Oliver has found an original way to finance research around global warming: using a small wind turbine that allows, thanks to the force of the wind, to undermine a currency crypto. The income generated is then paid to NGOs.
How to combine crypto currency, ecological initiative and scientific research funding on climate change in a functional and practical way? The New Zealand artist Julian Oliver, whose previous initiatives have been awarded worldwide, believes he has found the solution.
It uses a (small) wind turbine that, thanks to the wind-generated electricity, is using crypto-currency, which is ultimately donated to a research fund on climate change. This temporary initiative was launched by the Swedish Museum Skövde on 14 September and will remain in force for 2 months.
"In the form of a 2-meter wind turbine equipped with environmental sensors, a computer that is resistant to the most complicated weather conditions and a 4G link, Harvest feeds on two major symptoms of climate change: storms and the wind gusts "explains the artist installed in Berlin, which also details the precise operation of the mining on its site. He also promised to reveal the names of the NGOs benefiting from this mining once the experiment had been completed.
Within the museum, visitors can discover the flow that traces the evolution, in real time, of mining, alongside a screen that simultaneously diffuses images of the wind turbine at the heart of the process.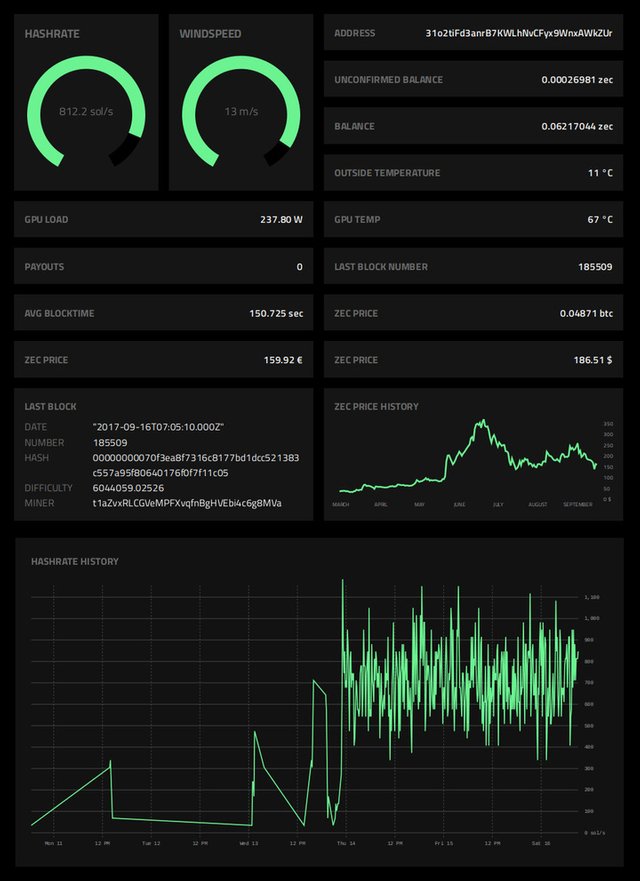 Donations to fund scientific research
The project, halfway between the artistic approach and the practical initiative, undermines the Zcash rather than the Bitcoin. "Instead of filling [my] digital purse, all [sums] collected by Harvest's mining are being donated to NGOs on climate change so that they can better study this challenge on a global scale "Says Julian Oliver.
While Harvest is currently a mere ephemeral project, its creator hopes to eventually deploy it in the most favorable areas of the world to finance the work of the scientists involved - while their research is openly threatened in the United States, Donald Trump's climatosceptic administration.
Julian Oliver has already launched a call for interested people across Europe: "By the way, thank you for contacting me if you like this project and you have access to private areas exposed to the wind (from 28 to 72 km / h on average) with 4G coverage in Europe / the United Kingdom. "