Kodak Postpones Their ICO, But Photographers Don't Have to Worry. Copytrack Beat Them To It.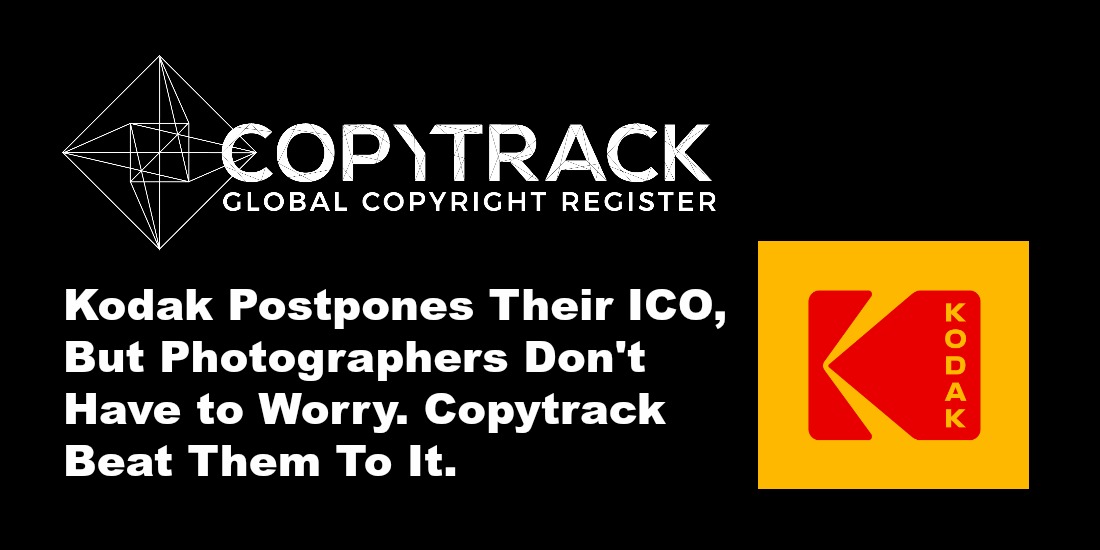 The news did not go well as their stock tumbled on the news. The much hyped Kodakcoin ICO was supposed to launch today January 31, 2017. Take a look at their stock chart below. Crypto folks are used to seeing sell offs like the one below. As we all know 13% is nothing but once the word spreads I suspect that the 200% rise in stock price will take a much deserved hit. It appears Kodak put the cart before the horse. Consider this your baptism in the Crypto world Kodak.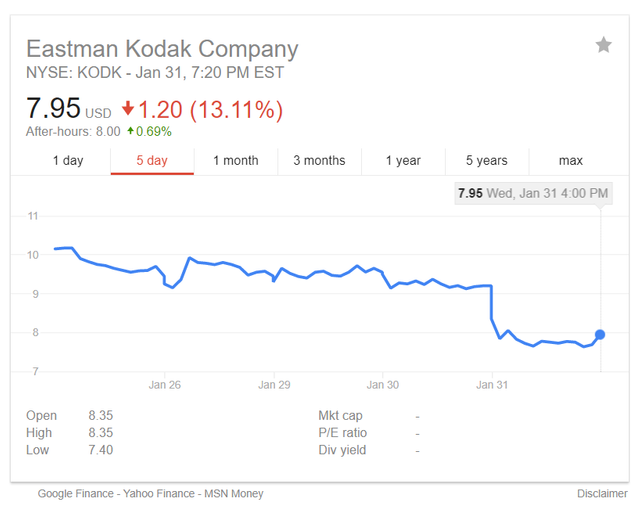 On the Other Hand We Have a Well Run ICO By Copytrack. The Leader in the Global Copyright Industry.
Copytrack has raised over $10 Million in their ICO so far. The end of the ICO is fast approaching. Make sure you buy your CPY tokens before the 9th of February. If you hurry there is a 10% CPY token bonus available until February 5th.
At the core of COPYTRACK is the creation of a global decentralized copyright register for digital content, which authenticates users and links digital intellectual property. This registry will generate a unique ecosystem for rights-holders, thereby providing new e-client marketplaces. With its cutting edge technology and processes, it is well-suited to globally address the key challenges in the industry and will be open to the public.
Copytrack - Respect Creativity.