AiBB Platform Features
Hello to all subscribers of my blog and just casual readers! In the last review, I told you in detail how aibb platform solve problems in crypto trading. In today's review, i explain some great features of AIBB platform and secutity of aibb platform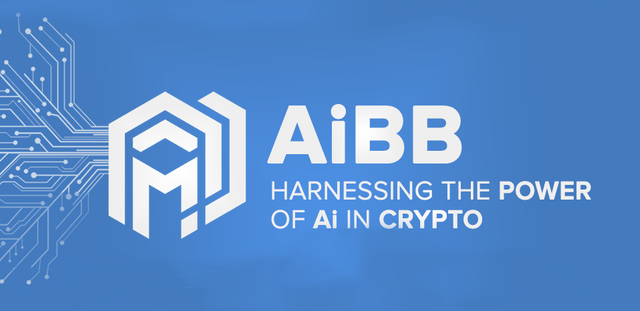 In the first six months of 2017, the cryptocurrency trade increased more than ten times. Currently, there are well over fifteen  hundred different cryptocurrencies and over ten thousand different exchanges. The total cryptocurrency market reached $800 billion in January 2018 and is estimated to pass the $1 trillion mark by the end of the year.
AiBB facilitates even more growth in the cryptocurrency market by bringing together reliable trade data, news, security and public education. AIBB want every individual involved in the cryptocurrency space empowered with the right tools and understanding of their investments on a secured, reliable and decentralized platform. AiBB is set to be the first Ai assisted application that will grow to become a completely decentralized platform that facilitates several functions and removes the need to trust 3rd party applications altogether. Users will be able to execute trades across some of the most liquid and secure cryptocurrency exchanges, preventing the destabilization that can occur when a single exchange is forced to absorb a high-volume transaction.
AIBB PLATFORM FEATURES
  For a trader, growing assets is rewarding, but uncertain, due to a fundamental lack of information needed for successful trades. Related problems can be improved with the AiBB platform. This is because information accountability and having the necessary tools brings confidence to new traders and grows the market organically.  
 
 AN Ai ASSISTANT  -   AiBB's Ai assistant is designed to understand the full context of a user query. By using an end-to-end system of search, filtering, analysis, and answer generation, AiBB is able to provide an actionable response to the user. aibb Ai Assistant operates differently than a bot. It proactively gathers data and provides users with information prior to human users executing or performing a task. This process is done by combining centralized and decentralized technologies, which ensures that data stays secure with minimal latency 
 ANALYTICS -  aibb platform  have information. In fact, we have a lot of it. When a user is required to go through numerous pages of raw content and research blogs and then try to piece it all together, they waste time and miss facts. aibb system of gathering information uses aibb proprietary algorithms, performs deep analysis and presents the information in an actionable format. This give us a unique advantage: AiBB is about saving time by providing accurate, up-to-date information from thousands of data sources.
 ALERTS  -  This automated alert system is designed to gather information 24-7. At present, trader's open positions on an exchange in a "set it and forget it" fashion. Most often, users forget they set it in the first place. When a big spike in price occurs, the user is unknowingly closed out of their position, missing out on potential profits. 
 PORTFOLIO MANAGEMENT AUTOMATION  -  Asset management, or portfolio management, is a module that automatically gathers information from all connected exchanges. This includes information regarding trades, the execution price, the dates, and associated fees. This gives users a clear snapshot of what their assets are worth. This helps reduce the need to have multiple apps for specific purposes. It simplifies trading while making it smarter. 
 FEES  -  By facilitating a peer to peer trading platform, platform reduce the fees charged by 3rd party exchanges on trades executed. By helping users save on the trades of their underlying assets, aibb encourage new users to adopt AiBB's platform as their primary crypto application.  
when it comes to security of aibb platform  Security is always highest priority. Retaining some of the best cybersecurity team members on staff as well as partnering with industry leading enterprise-grade IT security and audit firms will ensure that AiBB keeps your data secure. aibb own correlation and prioritization layer filters and gathers data. aibb platform store all local data at rest encrypted with AES-256. Detailed and frequently updated logs and whitelists, restricts unnecessary communications to potentially compromised third party systems. 
  This method also allows us to maintain a database of attacks that can be shared among AiBB applications. Maintaining aibb own whitelists also allows us to maintain a database of attacks that can be shared among AiBB applications, while utilizing aibb Ai Technology, aibb platfom are able to monitor, identify and quarantine suspicious behaviors. they contain and modularize every single aspect of aibb product with persistent encryption to mitigate security threats and prevent loss of assets. All data between exchanges and users are cryptographically signed leveraging unique digital signatures for trustless transactions. 
  Conclusion - AiBB, an incredible initiative, will be the first Ai assisted, decentralized application that facilitates a trading desk alongside a personal assistant for investors. Investors can choose from many exchanges to trade their cryptocurrencies. The platform provides high-end AI tools and easily understandable trading resources in a single, user-friendly application. This is the future of the cryptocurrency trading. 
For more informations
Website: https://aibb.io
WhitePaper: https://aibb.io/Assets/AiBB-Whitepaper.pdf
Telegram: https://t.me/aibbsale
Facebook: https://www.facebook.com/aibb.io
Twitter: https://twitter.com/aibbio
Medium: https://aibb.io/
ANN: https://bitcointalk.org/index.php?topic=4849610 
Author - Hirushaperera