OCTUS NETWORK - Automated distribution of cryptocurrencies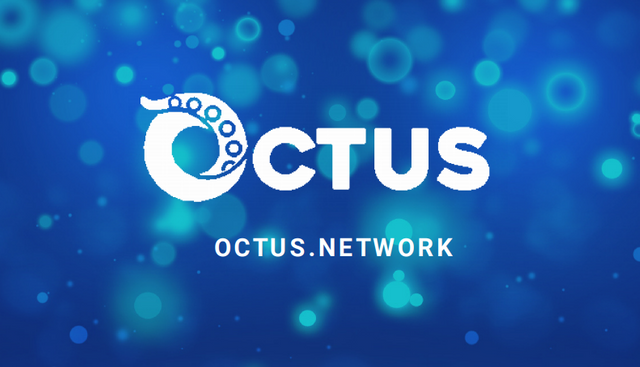 Hello my dear friend. Peace and prosperous greetings are always for all of you who are reading this article. In this meeting, I will introduce future projects aimed at offering a one-stop platform for users of this Project.Many countries and citizens have been left behind in a new revolution called Blockchain, we will connect the dots and offer the best service using best practices from top global organizations.The project I am about to introduce is called " OCTUS NETWORK "
Crypto and Blockchain is going forward very fast, covering every single field of world´s trade, innovating and improving actual process and security procedures. Blockchain projects are based on cryptographic algorithms that allow recording every transaction executed on its system on a decentralized database in a synchronized way. Each single blockchain has an asset called cryptocurrency, asset or token; those crypto-assets are transmitted via web and every of their movements from site to site are recorded as a mining asset validation. 
 Now a days there are lots of projects based on blockchain  with their particular mining and crypto-codification algorithms some are faster and innovating than others. However all projects issue tokens or coins that people keep or change by some service or goods.  
So its necessary to create a Project to handle transmission of those crypto-assets massive and safely. In spite of that each blockchain´s wallet allows for sending and receiving tokens, it´s also known that every sending made permits to execute only one transaction at once and manually. But the future would be a maze. For example, if a Company needs to make multiple and simultaneous sending to motivate all of its 5.000 employees by giving them crypto-bonus, that operation made manually would take too long, and the risk of mistake would be high as well. That´s why it is necessary to develop a system able to handle an automated and safety crypto-assets massive distribution, using a simple and easy-to-use interface. This idea would make very easy massive crypto-asset distribution on daily life. Now, Project Octus Network has born.  
 Octus is the first project for the automated and  massive distribution of cryptocurrencies and tokens of the most popular and known blockchains such as Bitcoin, Ethereum, Bitshares, NEO, NEM, Waves, among others. Being a decentralized tool, that anyone can use it for the purpose of distributing cryptocurrencies to a list of wallets of their own choice, in an automated, controlled and secure way.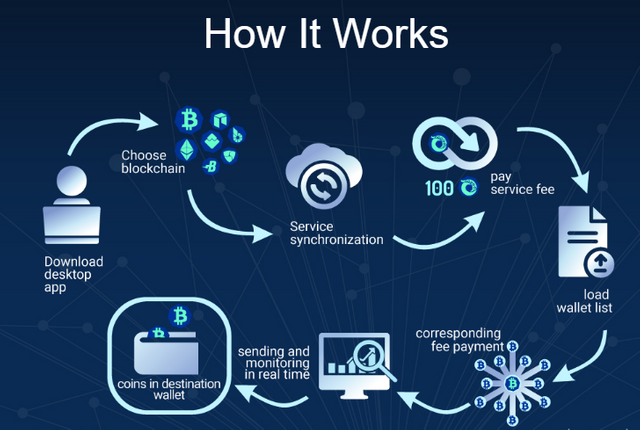 The Octus project can do following tasks easily and automatically
Airdrop's token distribution. 
ICO's tokens distribution.
Profits distribution of a pyramidal organization.
Distribution of rewards and bonuses.
Sending of gifts and consignments, among many other uses. 
Programmed payments of cryptocurrencies of a company or startup, just as it is done in a payroll system. 
Just imagine it would be needed a software that performs as a salary payment platform, for payment massive sending, without problems when airdrop is processing; no technical or middleware complication; final user would be able to understand and use those innovating technologies. The possibility that anyone could reach a powerful tool for massive distribution of crypto-assets would be a great step forward. 
CONCLUSION - Octus Network offers comprehensive solutions to real problems in a hyped industry. Keep an eye on this one as it is a unique profitable business with a experienced team. It's rarity on the ICO market, and the financial aspect of the project is straightforward enough, so it all comes back to their ability to get people onto their platform in the first place Octus Network project looks very advanced but is quite in early stages at the moment . It could turn out to be one of the most promising projects of 2018 and 2019.   
 For More Information
Website: http://octus.network/
twitter Page: https://twitter.com/octusnetwork
Facebook Page: https://www.facebook.com/octusnetwork/
Telegram: https://t.me/octusnw
AUTHOR - Hirusha Perera
Bitcointalk username  - hirushaperera
Donations - 0x728d847E40e634CdE99bE154F6388D456Acf2ddb