The Security Of AiBB Platform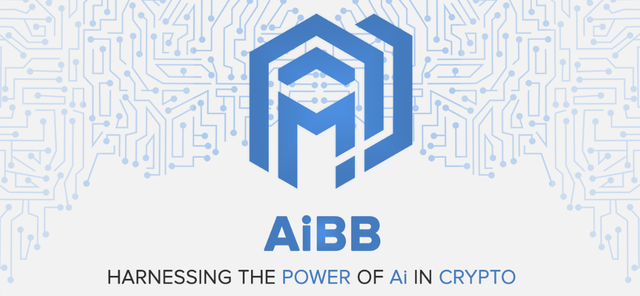 >
 Hello to all subscribers of my blog and just casual readers! In the last review, I told you the technology of aibb platform. In today's review, i explain the secutity of aibb platform, Following the popular surge of digital currencies, holders of crypto assets recognised the need for a secure, transparent, and modern digital exchange through which to trade their assets. A number of functional exchanges have emerged in response to this developing need, creating a new crypto market ecosystem and driving competition among platforms to set up an efficient and effective trading environment. Although substantial advancements have been made in the usability and the functioning of today's cryptocurrency exchanges, there are still considerable shortcomings. 
As i said in previous articles AiBB is set to be the first Ai assisted application that will grow to become a completely decentralized platform that facilitates several functions and removes the need to trust 3rd party applications altogether. Users will be able to execute trades across some of the most liquid and secure cryptocurrency exchanges, preventing the destabilization that can occur when a single exchange is forced to absorb a high-volume transaction.  AiBB gives users all the tools they need for successful trades, including a payment gateway, personalized portfolio management, trade predictions advice, groundbreaking Ai chat, and Ai security. 
 Security is always highest priority in crypto . Retaining some of the best cybersecurity team members on staff as well as partnering with industry leading enterprise-grade IT security and audit firms will ensure that AiBB keeps your data secure.   aibb own correlation and prioritization layer filters and gathers data. aibb platform store all local data at rest encrypted with AES-256. Detailed and frequently updated logs and whitelists, restricts unnecessary communications to potentially compromised third party systems. 
 Maintaining aibb's own whitelists also allows aibb to maintain a database of attacks that can be shared among AiBB applications, while utilizing aibb Ai Technology, platform are able to monitor, identify and quarantine suspicious behaviors.  aibb contain and modularize every single aspect of aibb product with persistent encryption to mitigate security threats and prevent loss of assets. All data between exchanges and users are cryptographically signed leveraging unique digital signatures for trustless transactions. 
 AIBB PLTFORM SECURITY FEATURES
 BIOMETRICS -  aibb platform utilize some of the most secure protocols for fingerprint, facial and biometrics recognition.  
 PASSWORD  -  Min. 9 digit alpha-numberic with OTP mobile / email authentication for unrecognized IP and location matching, based on best practices. 
 ACCOUNT FREEZE  -  Users receive real-time alerts when someone tries to log into their online trading accounts and if it was not them, they can choose to freeze transactions and account. 
 INTRUDER ALERT -  A picture of the intruder along with his/her GPS location will be emailed directly to the user.  
In addition to that if you lost your phone or someone stole your phone  User's tokens are automatically transferred from the lost or stolen phone to their backup wallet address. This is initiated when the max number of failed logins have been reached. 
 Conclusion AiBB seems like a solid company without any visible problems at first sight. There are no glaring red flags and nothing indicates a scam, especially the fact that their bot is not a miraculous tool that promises to make you rich, only an artificial intelligence whose objective is to aid investors with information and simple tips.The company seems to have a solid business plan and a clear goal of its future, so that is also a positive point about it. In fact, there are not many concerns to be raised about the plans of the company for the future.
Only you can be sure if this is a company for you, but it does seem like it could be a good investment. To be a 100% sure, you would have to wait for 2018, but the ICO will not be open anymore, so you should trust the company and maybe some tokens if you are interested in using their service in the near future. 
For more informations
Website: https://aibb.io
WhitePaper: https://aibb.io/Assets/AiBB-Whitepaper.pdf
Telegram: https://t.me/aibbsale
Facebook: https://www.facebook.com/aibb.io
Twitter: https://twitter.com/aibbio
Medium: https://aibb.io/
ANN: https://bitcointalk.org/index.php?topic=4849610
 Author - Hirushaperera