The Technology Of AiBB Platform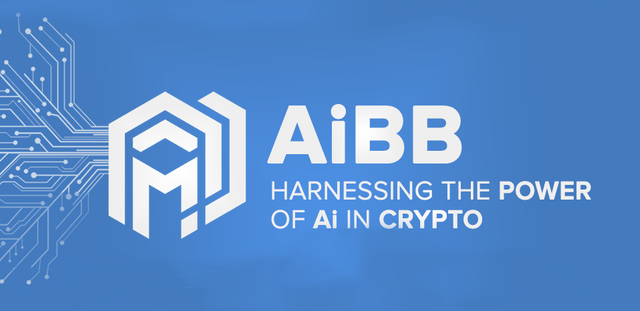 21 century becomes the century of AI. At present, the boundary that determines the future development of the future is artificial intelligence. Already today it is clear that potentially AI technology will become the basis for the development of almost everything - from military technology to empty industries, from managing complex processes (technological, social) to medical research, new materials, production methods and unmanned vehicles.
With the advent of blockchain technology, many companies have begun to introduce AI into the cryptocurrency system, because artificial intelligence saves time and simplifies the work of any platform. And such a startup AiBB also introduces ai on its platform for more convenient and safe work for its clients. Let's take a closer look at this project. 
Aibb team have a agreement with skael company it gives AiBB  core Ai power. skael's Ai technology is patent-pending filed under Application Type: Utility under 35 USC 111(a) in the United States under Title of Invention: "Machine Learning Digital Assistant" technology. By partnering with skael, aibb platform able to apply more complex, contextual understanding to the crypto realm in a way that provides users with a true assistant rather than a pre-programmed bot for rudimentary answer-finding.  
 Outside of aibb core proprietary Ai Technology, aibb layer some of the best technology protocols available like instant payment and asset management. aibb goal is not to re-invent these technologies, it is to leverage them and combine the best ones, optimize them, and to deliver a seamless and intelligent user experience that makes traders more successful.  
 Further, AiBB deploys this innovative technology according to the Virtual Customer Assistants framework that enables it to understand, problem solves, and undergo supervised deep learning. Running in the background of each module, the Ai not only monitors but proactively looks for ways to optimize your holdings. Outside of trading, AiBB is an analytics powerhouse able to cut hours of research and provide the user with actionable knowledge rather than raw information.  
 THE CORE AI TECHNOLOGY POWERING AIBB EXECUTE THREE MAJOR TASKS:
 Looking  -  Based on Naïve-Bayes and Levenshtein Distance equations, aibb custom algorithm is tuned to automatically extract, classify and categorize similar repetitive information while correlating relevant data metrics. 
 Learning  -  aibb AI is trained through supervised ML with most responses generated through machine repetition and understanding of context, category and request vs. the information available. Quickly able to develop its own structured responses and recommendations. 
 Listening  -  aibb NLP algorithm is based on Google's Slot, Intent and Classification methods (demonstrated by Google Assistant) and Named Entity Recognition models. This allows aibb to capture a user's intention with context, classify it properly before processing the request. 
Moreover aibb platform have very useful feature called "Ai ASSISTANT"
 The Ai Assistant accessible via voice or chat, considers data sources from all the modules in the Analytics Layer. If the Analytics Layer is unreachable, there are fail safes in place to look at other verified web points to gather data. After retrieving data, the Ai Assistant cross-references to the Analytics Layer and verifies data, then assesses findings to provide insights and live info. Verification occurs several ways, depending on the task the assistant is performing. From a technical standpoint, the listening, learning, and looking Modes communicate with one another to return the best answers, each with its own features. 
Conclusion
 The project is really a good idea, and it will help many people who want to start working in cryptocurrency.  I want to add that, in my experience, projects that implement artificial intelligence are almost always successful and collect the planned funds for sale, because such projects are very popular with many investors, because we all understand that artificial intelligence is our future. Therefore, I advise you to study the company in more detail and contribute to this project. 
For more informations
Website: https://aibb.io
WhitePaper: https://aibb.io/Assets/AiBB-Whitepaper.pdf
Telegram: https://t.me/aibbsale
Facebook: https://www.facebook.com/aibb.io
Twitter: https://twitter.com/aibbio
Medium: https://aibb.io/
ANN: https://bitcointalk.org/index.php?topic=4849610 
Author - Hirushaperera