Advantages of imusify for Music Publishers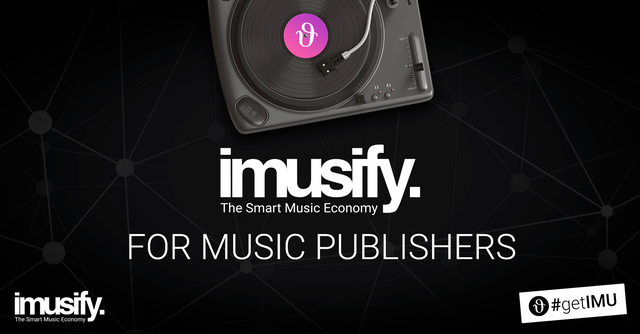 "How can I succeed as an artist, strive, and keep on creating music?", musicians ask themselves. To reach stardom, recording artists need, first of all, to make great music, second to have a strong personal brand, and third to gather an incredible team around them. Heroic Academy adds that artists need 10,000 hours of work to reach success — let's say 10 years of work and dedication. While honing their craft is a tough job, artists further need close people to help them toward success. Along with booking agents and managers, music publishers are the closest networks to artists. Their role is to help artists publish their music and represent the compositions or written works — and ultimately getting third-parties to pay to use these works. But with the music industry being out-of-sync, music publishers also suffer, seeing their revenues declining too. How can music publishers benefit from a blockchain-based application like imusify and get back on the right track?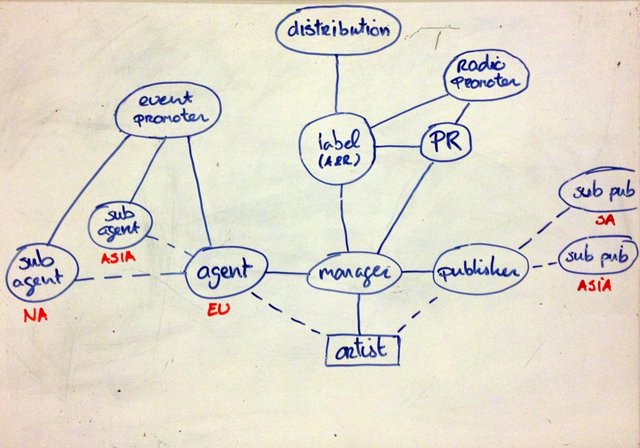 Source
Why music publishers are important for artists?
Music publisher plays an important role in the music business: they oversee the work that follows the artistic creation — let's say the composition — and can truly help a musician get more exposure or even future work. For example, a music publisher may negotiate a remix or co-working with another artist, getting radio plays and good placement in TV or cinema, and an exceptional deal for revenue placements in media outlets. Aside from finding the best licensing opportunities, music publishers help labels in upcoming releases and find the best new music out there.
Often working as part of an agency, music publishers can also work solo. As a rule of thumbs, publishers share 50% of the royalties with song owners and as their responsibility is to grow the income generated from the artists they represent, they have a lot to deal with, especially with regards to copyrights. Indeed, music publishers are responsible for collecting royalties on each stream, therefore their role is closely linked to copyrights management. To summarize, music publishing is all about songwriters and copyrights — a tough topic in the music industry and one blockchain may solve sooner than we may think.
Independent artists may think of going without a music publisher, yet striking a deal with a publishing house or manager is way common for "successful artists"; however, because music publishers are on the scoop to find the next "greatest hit", they closely look at smaller independent artists who will eventually become big in the future. As such, independent artists should stay open to music publishers and publishing deals with regards to their career strategy.
How music publishers can enjoy imusify and what are the benefits for them?
Collecting royalties from multiple sources of revenues — and diverse agreements — is tremendous work for publishers. Tunecore identifies that royalties are split between performing rights organizations (50%), direct licensing (25%) and mechanical royalties (25%). Direct licensing encompasses synchronization — which is the exploitation of a song on TV, radio, game or any other audio/ visual outlet — and mechanical royalties which refer to streaming services. Yet aside from negotiating the deals, publishers shall also protect the songs against unlicensed use, another hard task on their shoulder.
imusify strong technology can help publishers perform their job better as far as royalties collection and management are concerned. The platform boasts security and immutability that keeps track of what's happening to the song once it enters the blockchain. Furthermore, musicians can assign ownership to the song, enabling the division of royalties in a much more efficient way. Smart contracts — as digital contracts that monitor a digital asset such as a song on the blockchain — protect song owners from fraud and enable "smart" royalties management.
imusify gives new freedom to music publishers because the platform can track, protect, and follow licensing activities precisely and with transparency, saving a huge amount of time to publishers and artists, while enabling all parties to receive the right part of their royalties. So if blockchain has never been the call of music publishers, the trend may reverse soon. imusify is truly the next partner of music publishers.
By: Angel Lebailly @angelbali | imusify
IMU token will be listed on O3 and Switcheo