HOW DOES THE TOURISM INDUSTRY LOOK?
HOW DOES THE TOURISM INDUSTRY LOOK?


Worldwide, the tourism industry has experienced steady growth almost every year. International tourist arrivals increased from 528 million in 2005 to 1.19 billion in 2015. Figures were forecasted to exceed 1.8 billion by 2030. Each year, Europe receives the most international tourist arrivals. It also produces the most travellers: with approximately 607 million outbound tourists in 2015, the region had more than double that of the second largest tourist origin, the Asia Pacific region.
In 2015, global international tourism revenue reached approximately 1.26 trillion U.S. dollars, having almost doubled since 2005.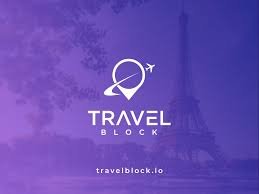 TravelBlock will revolutionize travel booking by directly connecting travellers to providers through the blockchain. Current system involves global distribution system and online travel agencies which increase the cost by adding their fees and commission but travelblock going to eliminate the agent fees, commission which increase the travel cost drastically

What kind of cost is involved while booking your travel or vacation?

GDS cost -
As noted above, GDS functions as an intermediary connecting travel providers with other businesses involved in the distribution of travel services, such as travel agents and large travel consortiums like ABC, BSI, American Express, BCD, CCRA, Carlson Wagonlit, Radius, etc.
GDS functions as a centralized digital database for assigning and tracking reservations for its clients, allowing them to coordinate travel bookings worldwide in real time.
For example - if you are booking flight ticket through agent or Service provider they charge commission of 2-4% on the basic cost and for hotels it goes to 25-20%
It's means if you are booking package worth $1000 this already includes GDS commission and fees which is approx 150$-180$
What is the major disadvantage of GDS
Personal information is not secure
Few people are aware of how easily and deeply exposed their personal information whenever they make a travel reservation that utilizes GDS.
The reason for this is the Personal Name Record (PNR) data ecosystem that GDSs, and through them tens of thousands of travel providers, employ to track reservations.
In short whenever you make reservations PNR is created and it stores your personal information such as name, contact no, address and even your credit cards details
Another cost which hit our pockets is OTA's
What is OTA's - Online Travel Agent.
This all consist of all online service provider such as Trivago, Expedia etc.
Although OTAs charge a comparable fee to GDSs for airline bookings, between 2-4%, they charge an even higher commission for hotels, averaging between 20-30%. On top of that, hotels pay an additional commission of about 3% if they want "preferential listing", which basically means that a hotel's available accommodations will be displayed closer to the top of the search list. The fees are so exorbitant that one expert commented that" it makes hoteliers wonder if they are in fact operating a franchise under Expedia's control."
OTAs' commissions on hotels were not always so steep – at their inception, their commissions were closer to 5-10%. But as they have grown to dominate more than half the market for travel booking, that commission rate has increased by leaps and bounds.
In a survey, 40% of UK hotels report that they had been threatened by an OTA for violating pricing agreements. Commenting in an EU report on problems in the industry, one expert noted that rate parity clauses, "could have the same effect as a cartel," because "if one major firm says, 'We employ a price parity clause', the price is more or less fixed in the market."
What are the disadvantages of OTA's
Lack of transparency
Over booking
Unreliable and paid reviews
How is TravelBlock superior?
TravelBlock's solution to the issues posed by the GDS/OTA dominance of travel booking can be illustrated by examining its business model in detail. Expressed succinctly, that model consists of four main elements:
Cost plus model directly connecting consumer with service provider.
TravelBlock purchases inventory directly from elite travel providers at a discounted
bulk wholesale price. It then sells that inventory at a profit directly to its members
on its website, offering them a price significantly below the prices mandated by OTA rate integrity agreements.
By avoiding the GDS/OTA ecosystem altogether, TravelBlock members pay no
commissions or hidden fees.
Secure through blockchain
TravelBlock will be built as a DApp (decentralized application) on the Ethereum blockchain. Its token, the TRVL token, will be a standard ERC20
token that members can exchange for travel inventory on the platform. Since not all of its members will be crypto-savvy, TravelBlock has also partnered with Processing.com to provide seamless conversion between fiat and TRVL tokens directly on the platform.
The Blockchain Advantage
Decentralized Cryptographically Secured Ledger protects members from having their transaction data stolen in a way that the centralized platforms that OTAs employ cannot.
Closed Consumer Group
Owning one TRVL token = membership in TravelBlock Members have access to privately listed inventory on TravelBlock's website.
Private membership allows TravelBlock to ignore rate integrity and reduce margins,providing members a combined savings of 30%-60%.
Validates Reviews
Last but not least, Travelblock's members-only platform, when combined with its indelible record of all transactions, allows it to ensure that all reviews created for the site are genuine. There are no paid or fake reviews to mislead the consumer
Reward Program
Members purchase travel inventory using TRVL tokens a portion of those tokens, depending on the Reward rate for that item is returned to that member's wallet as Reward TRVL tokens.Reward TRVL Tokens can only be used to make new travel purchases on the platform.
Refer and Earn
Up to 5% of every purchase made with TRVL tokens by the person referred is given to the referrer on every transaction on the booking platform.
Concierge service for Maximize customer Satisfaction
Travelblock will offer premier concierge services on its platform to ensure that its members maximize their chances for a perfect trip.
The staff is very friendly and easy accessible. Travelblock platform is your one stop shop for booking discounted vacations, you can book everything from airline, cruises, car rentals, hotels/resorts, and even Air BnBs on the beta and they are still working hard to add other features which will be available very soon.
Checkout
https://www.travelblock.io
Join the telegram Channel
https://t.me/travelblock