Short on Cash, but want to get started with Crypto right now? Steem On!
Wassup Steemians!
Do you want to get started with Crypto, on the Cheap? Short on Cash? Need Help? Read on...
If you are like me and just starting out with crypto, and you do not really have funds to invest at this time then this article is for you. I started using the free method, using faucets. What is a faucet you ask? Free sites that give you free BTC, LTC and other crypto in exchange for seeing their ads. You have to keep hitting the faucet pages when you are allowed to collect. But... it does take time and patience. ;-)
I've been going at this method for just about a week full time, and I have collected enough free crypto to get a decent start with Eobot. Yeah they are a tad more expensive for scrpt ghs, but here is the kicker... you can collect your free crypto and send it to your Eobot account without the need for any upfront cash. I suggest using BTC, LTC and Doge to start with on the faucets, to use on Eobot. And as an added bonus, you can mine Steem at Eobot ;-)
And they have a whole host of other currencies that you can mine, but I suggest mining ghs 4.o 5 yr cloud mining to start building up your ghs up(very important), which allows for faster mining. And once you get enough coin in your Eobot account you can also mine ghs 4.0 script 24 hr, which really boosts your mining. Plus you can hit the Eobot faucet once a day, and get 1 doge coin for logging in each day too.
So if you are interested in going the free route, and learn the ropes at the same time, then give it a go. If you join under me at these sites, I do give back to my referrals, by randomly awarding free crypto coins every day. I am going to be setting up a Discord or similar chat shortly too.
If you are totally a newb at crypto, then I do recommend hitting youtube and learn as much as you can about crypto while doing the free method.
1st step: Setup Eobot account, the set your deposit addresses, hit the deposit link on the main page, then generate your links.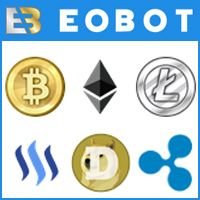 2nd step: Go to CoinPot and register for an account, because all the faucets below use CoinPot as a base, makes for easy transfers and etc. ;-)
Register Your CoinPot Account Here
3rd step: Go to these faucets and use your email address that you signed up with at CoinPot from above and register at each coin, btc, ltc, and doge faucet using that email address.





Step 4: Start hitting the faucet pages and start collecting your coin! Then once you get enough to withdraw from CoinPot, transfer the coin to Eobot to boost your mining! And set your Eobot account to mine ghs 4.0 cloud mining for the duration.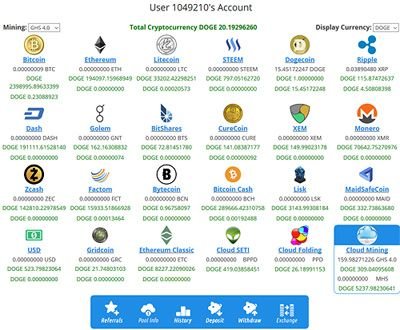 I have 2 other faucets that I use as an additional resource if anyone is interested in that info. I wish you the best of luck, and hope that you get your feet wet soon! :-) If you have any questions or comments please let me know.
Have an awesome day!