DAILY CRYPTO NEWS AND TOP CRYPTO EVENTS for 26th FEB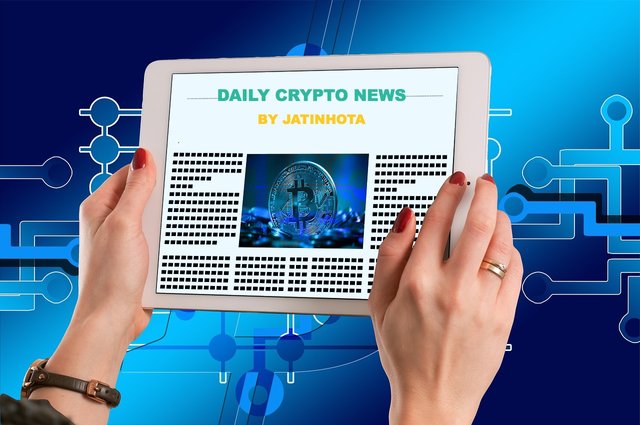 Top Crypto Events Planned for Tomorrow
1 - CoinDash (CDT): Official Product Release
The official release date will be February 27th. Rest assured that we took every consideration into account to make sure the launch date would be ideal for everyone to have the biggest impact possible.
Source
2 - Odyssey (OCN): DATx Bounty with OCN
Rewarding the community with a total of 2000 ETH worth of bounties to qualified OCN holders. Minimum 160,000 OCN
Source
3 - Stellar (XLM): Future Of Payments
Cryptominded Meetup in Seoul on 27 Feb with Stellar & KryptoSeoul
Source
4 - Internxt (INXT): X Cloud Alpha Release
X Cloud Alpha Coming On 27th Feb, 2018
Source
5 - Storj (STORJ): Town Hall Meeting
Storj Labs is happy to invite everyone in our community to participate in our quarterly town hall meeting, accessible worldwide.
Source
Some World Crypto News
1- Nearly Half of 2017's Cryptocurrency 'ICO' Projects Have Already Died SO INVEST in ICO cautiously. last year's ICOs and found that of 902 tracked by TokenData, 142 failed before raising funding, and another 276 failed after fundraising.
Read More
2 - A $251 million cryptocurrency mining farm is going to be built in Montana.Power Block Coin's proposal to build a campus of high-powered data centres outside of Butte, Montana, was given the green light on Wednesday.
The Butte-Silver Bow Council of Commissioners voted unanimously (9-0) to allow the company to go forward with the plan.
Read More
3 - One of Thailand's largest banks, Bangkok Bank suspended transactions of the Thai Digital Asset Exchange (TDAX), a major crypto exchange in the country, "on the grounds that TDAX's business operations are not in accordance with its business purpose registered with the Commerce Ministry,
4 - NEO First Project to Break into Weiss Ratings A-Tier.The Weiss Ratings agency released a new batch of cryptocurrency ratings that gave NEO an A- investment rating.
5 - StormX, the company behind the popular crypto-earning app Storm Play has announced that travelers will be able to purchase first class airline tickets with cryptocurrency.
Todays Top Gainer and Looser for Today
Top 10 Gainer (last 24 hour)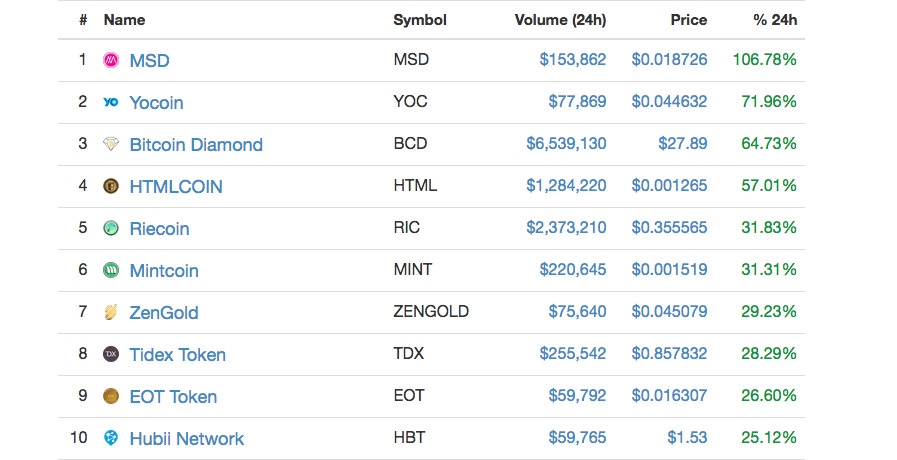 Top 10 Looser (last 24 hour)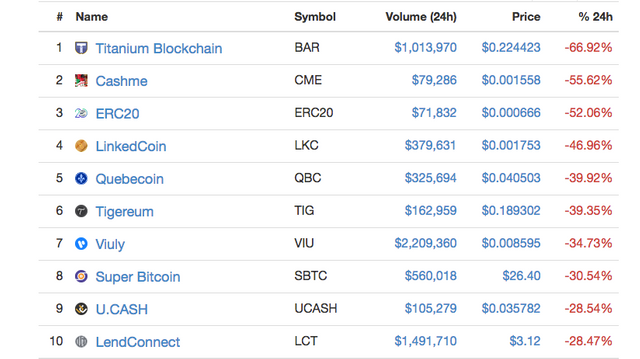 Follow me to get the latest Crypto news on your feed and stay updated with the crypto market.
---
Click this link and input your active private key when asked to vote
---
Alternatively, You can vote for me here:
https://steemit.com/~witnesses
Go to the witness page https://steemit.com/~witnesses
Scroll down and Type "jatinhota" into the box (without the quotes and @), and then click the vote button:

or Set me As Proxy

If I am on the top 50 witnesses, you'll be able to vote for me simple my clicking upvote symbol the beside jatinhota.
---
---
Have An Idea? Want to Chat with me or Need Support? You can Directly Chat with me in Steemit.chat or Discord #IndiaUnited
Thank you for reading it.