Bethereum Blockchain-powered Social Betting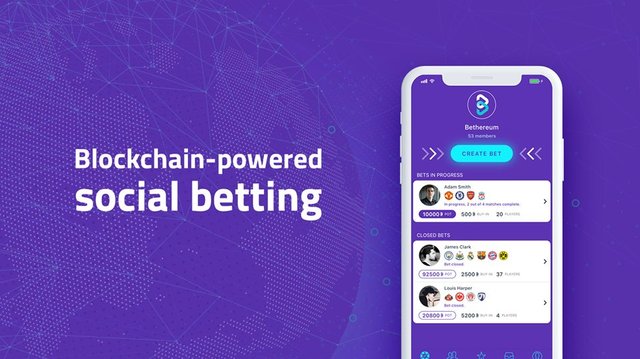 Bethereum is Blockchain-powered betting platform that allows to place customizable bets on chosen events with other people, excluding middlemen from the process. Bets are placed in user-created, public or private, groups. It's easy: you create a bet, designate the buy-in, how winnings are rewarded and what events are bet on. All bets are made with the BETHER, their own Ethereum-based betting token.
They want to make sports betting fun and social again. Instead of betting against bookmakers, players bet against other players. The Blockchain and Smart Contracts add transparency and security to this platform.
Their ultimate goal is establishing the Bether token as the market standard for betting, so players can use it on other betting platforms as well.
Main sale has started on June 28th 2018!
The future is here. Wanna bet?
Blockchain-powered betting and unique social elements deliver the most engaging and secure betting platform on the market.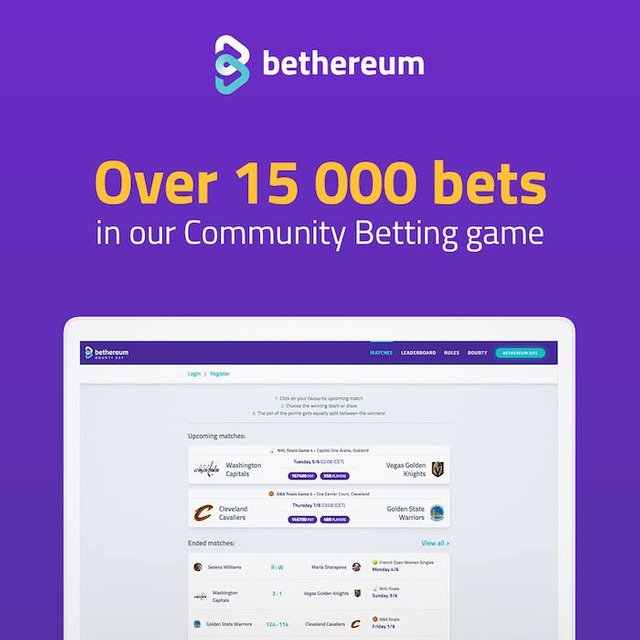 Bethereum is an innovative social betting solution built on blockchain technology.
A versatile framework combining Ethereum-based technology with powerful tools and applications.
Maximum transparency and security guaranteed by a fully decentralised solution and Smart Contracts.
Industry-first innovations and unique gamification and social elements bring the fun back in betting.