MyShield- The Ecosystem of Confidence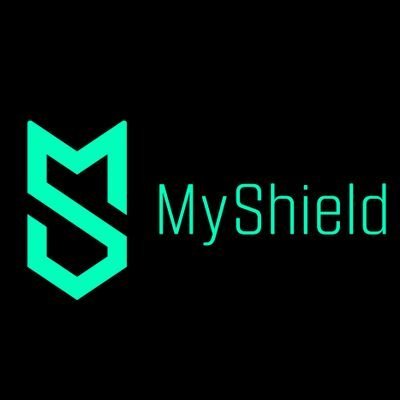 Basically, it is no secret that online users are vulnerable to many threats, especially when it comes to Crypto transactions. MyShield created an alliance between all its ecosystem participants, in a mission to fight online fraud.
Ecosystems are based on decentralized trust votes, trust consensus, technology-based trust analysis, and guarantees based on them. This is the pillar of value MyShield brings to the community - believing in online transactions.
Driven by e-commerce growth, as well as the sophistication of hackers, the sale of counterfeit and pirated goods is expected to reach up to $ 2.81 trillion by 2022 each year. In the cryptocurrency industry fraud poses a bigger challenge.
According to Ernst & Young's research from January 2018: 10 percent of the funds collected at ICO have been stolen. Hackers steal up to the US $ 1.5 million in ICO results per month. The magnitude of this problem poses a risk to the growth of the entire cryptocurrency industry.
The My Shield platform will operate with the help of both My Shield users and an AI-supported cyber intelligence provider that will detect and report potential fraud. My Shield will be available both as a free app and as an add-on browser that warns users about fraud that threatens their online security. MyShield's anti-scam decentralization platform, will allow users to conduct daily online transactions with confidence.
MyShield is an innovative Anti-Scam Platform. MyShield is built on the technology, knowledge, and experience of BrandShield. Founded in 2013, BrandShield developed a cyber intelligence system powered by artificial intelligence to detect fraud and cyberfraiting in the virtual world including trademark infringement, and other malicious activity. on websites, eCommerce markets (eg Amazon, eBay), social media platforms, mobile apps, and PPC ads.
Read more about Brandshield at https://www.BrandShield.com
MyShield token is a digital currency that will be used on the MyShield platform. There are 1 billion MyShield tokens available and there will be no inflation or additional creations of MyShield tokens.
The MyShield Token model consists of various parts, all joined together to bring powerful and annoying tools against online fraud.
Token Distribution:
Tokens are offered publicly
400.000 | 40%
Funds for future operations
300.000.000 | 30%
Founder, team and shareholder
200.000.000 | 20%
Guarantee Fund
50.000.000 | 5%
Reporting a gift
45.000.000 | 4.5%
Prizes campaign
5.000.000 | 0.5%
Total
1,000,000,000 | 100%
Benefit of Token usefulness:
Reports; Users interested in reporting fraud and being rewarded for rewards will be required to deposit tokens. If they are found to be true, tokens will be returned in addition to their share of the bounty.
Premium Subscription; basic warranty and ability to get rewards when finding online fraud correctly.
Gift; Aimed at giving incentives to users to report fraud, gifts will be made by MyShield, by the company and by the user.
Guarantee Program; On top of the basic security provided in Premium subscription, user can purchase guarantee program for transaction.
For more info please join:
WEBSITE: https://www.myshield.com/
WHITEPAPER: https://www.myshield.com/whitepaper/
ANN THREAD: https://bitcointalk.org/index.php?topic=3179901.msg32931789# msg32931789
TWITTER: https://twitter.com/MyShield_TM?lang=en
FACEBOOK: https://www.facebook.com/MyShieldTM/
REDDIT: https://www.reddit.com/r/MyShield_Official/
TELEGRAM: https://t.me/MyShield_TM
By: Yaelahwall
https://bitcointalk.org/index.php?action=profile;u=1030475
0xbDC74F90F735aD59117debA18c6F14419D7acc14