Productivist- is the first peer-to-peer network connecting private and professional.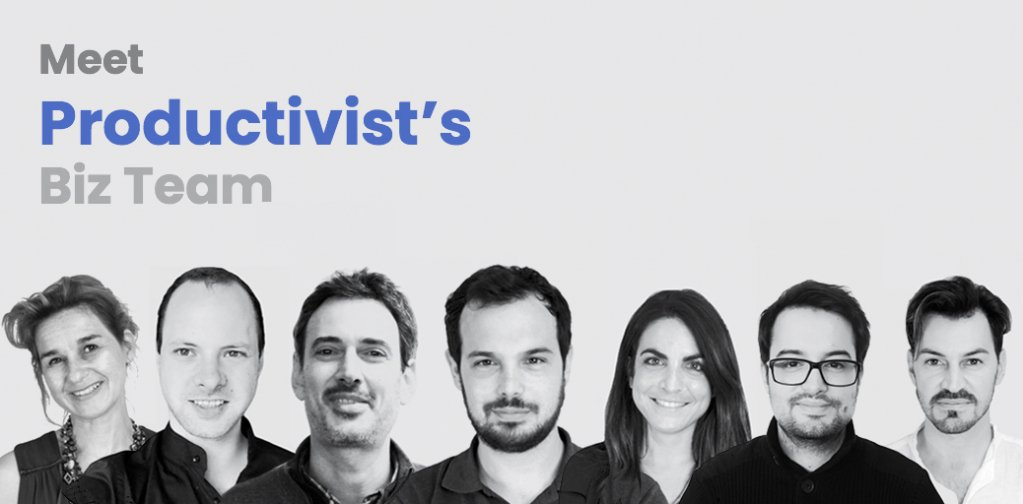 Productivist is the first peer-to-peer network to map global manufacturing capacity so that it can be a link between personal and professional producers with their clients. Furthermore, in this product, there is a blockchain technology used in which technology can become a supply chain facility. This will make it easier for companies of all sizes to increase their production capacity at no cost. In addition to the high level of security as the most important aspect, here the blockchain productivist also offers long-term benefits for you.
Among the advantages in intent is with the availability of various skills required in networks where the need is often not found at home. ie as in project appraisal, appropriate manufacturing methods and their needs, and so on. This is done together by avoiding the time spent on manual information exchanges were sometimes not accurate enough.
In addition, blockchain will also perform accuracy in tracking so as to provide facilities to many clients, geographically and complex production sites.
Sales of Token Produkivist will take place on May 1st and will end soonest on 31/07/2018. According to the contribution received, Productivist reserves the right to extend the Closing Date, up to 3 times with each renewal up to 30 days. If it occurs on the Closing Date (or in the case of the extended sales limit), Productivist has not received at least 3 million EUR in contribution, all contributions will be returned to the contributors.
The first thing you should know about this PROD token is, For clients with blockchain productivist this token can be used in all marketplaces. While in the app, the token will be a utility token. In this case, there will be a change in the banknotes used in purchasing a productive ecosystem for a PROD token. furthermore, as a manufacturer, you can decide whether the payment will be made in PROD or in Fiat money. You for the producer, production until paid in PROD, manufacturing will be given incentives.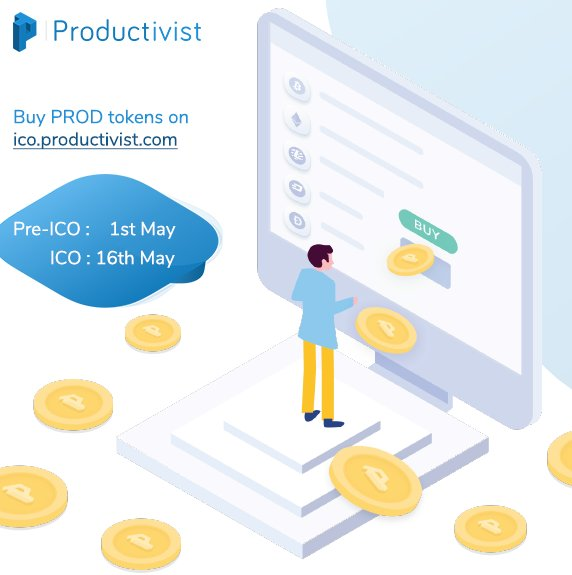 Pre-ICO (1-15 May): 0.10 € = 1.28 PROD = 35% Bonus
Round 1 (May 16-31): 0.10 € = 1.18 PROD = 18% Bonus
Round 2 (1- 15 June): 0.10 € = 1.12 PROD = 12% Bonus
Round 3 (16-30 June): 0.10 € = 1.08 PROD = 8% Bonus
Round 4 (1-15 July): 0, 10 € = 1.03 PROD = 3% Bonus
Round 5 (July 16-31): 0.10 € = 1 PROD
The exact amount of the PROD Token to be received by the contributor will depend on the Token sale day when the contribution was made, as determined by the PROD Token allocation mechanism. The final number of ProducTokens made will be determined by how many tokens are distributed during ICO. Buyers who commit to purchase a good PROD Token for Sale Tokens worth 20 000 € or more, will qualify for a bonus.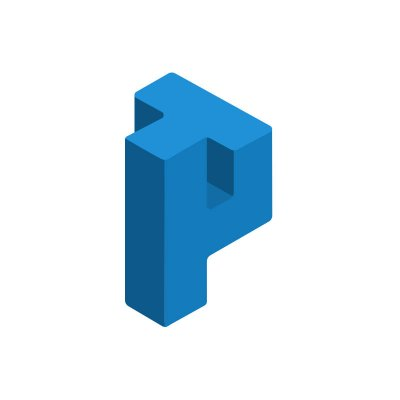 to update information join in:
BOUNTYHIVE: https://bountyhive.io/browse/Productivist
WEBSITE: https://ico.productivist.com/en/
WHITEPAPER: https://drive.google.com/open?id=1oksLkRIWWF03NJzxPX_EUbC22041hjhk
FACEBOOK: https://www.facebook.com/productivist
TWITTER: https://twitter.com/ProducToken
LINKEDIN: https://www.linkedin.com/company/productivist
by: Yaelahwall
Bitcointalk: https://bitcointalk.org/index.php?action=profile;u=1030475
0xbDC74F90F735aD59117debA18c6F14419D7acc14