Anonymous Bitcoin Sign Guy has earned roughly $16k for his stunt!

Piggy backing off of yesterday's post where it was shared that an anonymous individual held up a sign to buy Bitcoin during Janet Yellen's testimony to Congress...
It can be seen here:
https://steemit.com/cryptocurrency/@jrcornel/someone-held-up-a-buy-bitcoin-sign-during-janet-yellen-s-testimony-to-congress
It was revealed that shortly after, a photo was shared by Sign Guy's friend where Sign Guy is seen holding up the yellow notepad with the now famous words as well as what appears to be his Bitcoin address.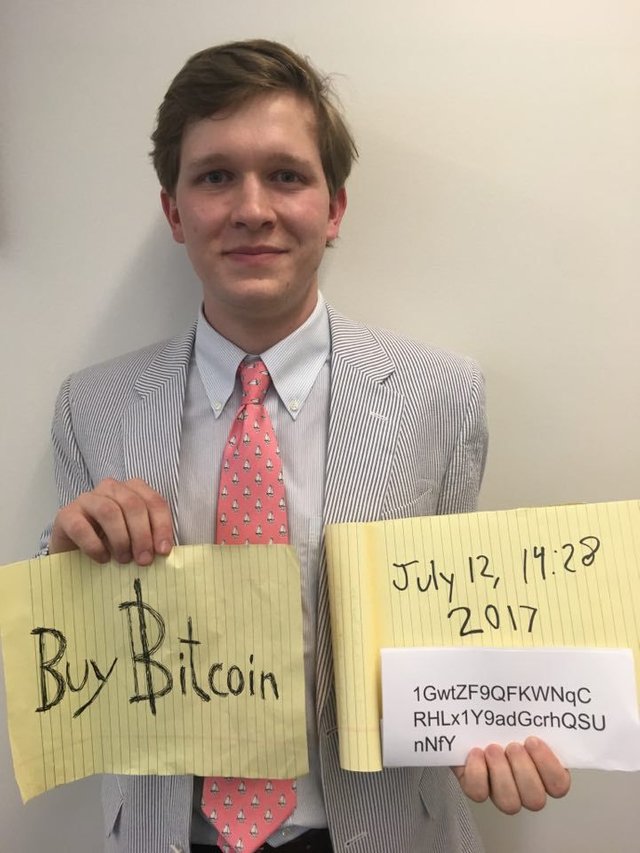 This turned out to be a rather shrewd move by the young lad as it has already generated close to $16k in Bitcoin donations at current prices: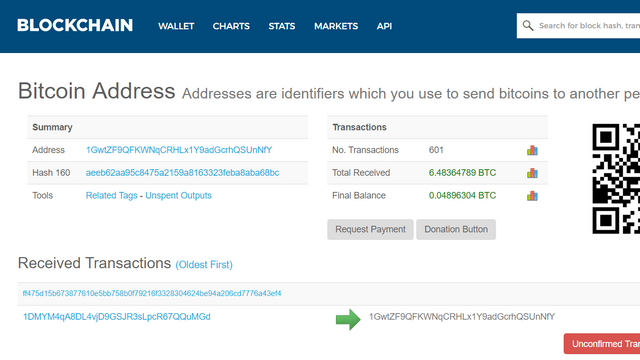 So far there has been a total of over 600 transactions, with the largest donation appearing to be about the size of 1 Bitcoin.
There is a lesson to be learned here in all of this...
If you are going to do crazy outlandish things, make sure you get your crypto wallet address out there so people can reward you for it. ;)
I'd also like to give a special shout out to @shadmannnn for his funny photo shop of the ordeal on my post yesterday: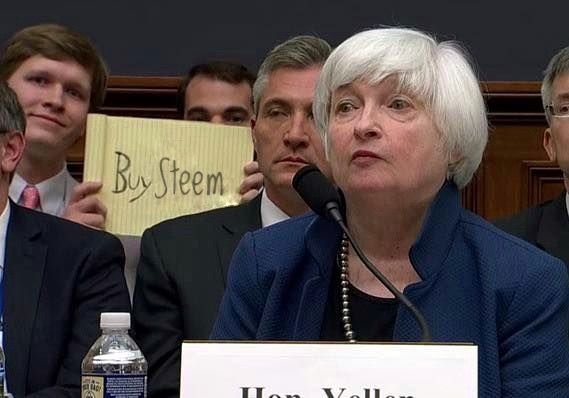 If only that had been what the original sign read...
Stay informed my friends!
Sources:
https://blockchain.info/address/1GwtZF9QFKWNqCRHLx1Y9adGcrhQSUnNfY?offset=0&filter=2#
http://www.coindesk.com/bitcoin-sign-guy-nets-almost-15000-fed-chair-appearance-goes-viral/
Image Sources:
http://www.coindesk.com/bitcoin-sign-guy-nets-almost-15000-fed-chair-appearance-goes-viral/
https://blockchain.info/address/1GwtZF9QFKWNqCRHLx1Y9adGcrhQSUnNfY?offset=0&filter=2#
Follow me: @jrcornel